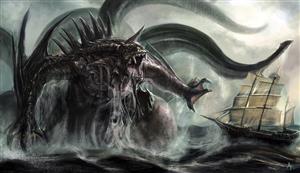 Phone:
Email:
Degrees and Certifications:
8th Grade - Team Kraken
Welcome to Team Kraken!
The 8th grade Kraken team is here to support our students in their final year of middle school. Our goal is to help them become independent learners by nurturing critical and creative thinking skills through in-depth exploration of topics. We ensure that our students are provided opportunities to participate in authentic goal setting and future planning activities throughout the school year as they make decisions that will impact their high school and future choices.
8th Grade - Models
The theme for the 8th grade year is Models. Models are exceptional systems that are held as examples to others. For example, the middle school Gifted Centers of Excellence in Pinellas County Schools have been used as a model of teaching excellence in other parts of the country that do not offer full-time gifted services to middle school students.
Models can be used to:
Map ideas and concepts within systems
Develop basic requirements for a system
Develop and test proposed changes in a system
Predict and analyze data to propose new solutions to problems
In Advanced Academics, 8th grade students will study high school and college options at the beginning of the year. They will also participate in the Odyssey of the Mind competition. This is a creative problem solving competition in which students are given a problem or design challenge that needs to be solved creatively. Students create performances to demonstrate the product they created to solve the problem.

Email addresses for 8th grade gifted teachers:
Ms. Micalizzi micalizzil@pcsb.org
Ms. Holton holtonm@pcsb.org
Ms. Stokes stokesme@pcsb.org
Ms. Bendely bendelyt@pcsb.org
Last Modified on August 15, 2019