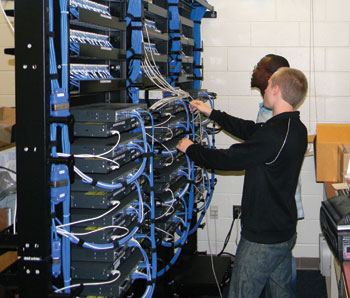 Countryside High School
3000 State Road 580, Clearwater
(727) 725-7956
https://www.pcsb.org/countryside-hs
To attend this program, students must live in the north application area. Parents must submit an online application during the Application Period. The Application Period usually takes place in January.
Brochure
This career/college preparatory program allows students to develop skills in personal computer repair, in addition to hardware and software troubleshooting. Students will have an opportunity to earn industry certification in the following:
Microsoft Office
CompTIA A+
CompTIA Network+
CompTIA Server+
Students who have an interest in a hands-on curriculum will thrive in this program that leads to college or entry into the workforce with credentials.