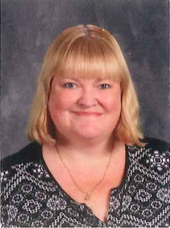 Phone:
Email:
Degrees and Certifications:
Mrs.

Michelle Davenport

My name is Michelle Davenport and I am delighted to be at Kings Highway Elementary Magnet School. I am a product of our local Pinellas County public schools, as well as SPC and USF. I am certified in Early Childhood Education (Age 3 to Grade 3) and ESOL (English Speakers of Other Languages). When I'm not working, I enjoy spending time with my husband and our young daughter. I also enjoy reading, movies, traveling, and attending local family events. My classroom theme is "frog friends" and I really do love frogs!

I've been teaching kindergarten in Pinellas County Schools since 1998. I feel that teaching is my calling and I absolutely LOVE working with young children. Even after all these years, there is no such thing as a boring day in kindergarten! I'm very happy to be a part of the team at KHEMS and I'm thankful for the exciting challenge of teaching in a magnet school for technology and innovation. My goal is to ensure a successful kindergarten experience for your child and to instill a love of learning. Parent communication is very important to me. Please feel free to contact me at any time if you have questions or concerns. Kindergarten is such a special time! I look forward to working with you and your child this year. :)

"Teachers who love teaching, teach children to love learning." – Robert John Meehan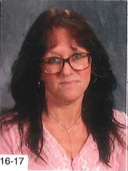 Phone:
Email:
Degrees and Certifications:
Dee Thorington

I LOVE KINDERGARTEN!

I am Dee Thorington, a.k.a. Ms. T., and I absolutely LOVE coming to school each day to learn and grow along with my students! I have been a part of Pinellas County Schools since 2006, working with all grades K-5, and have found my home in Kindergarten. Prior to my time here, I enjoyed the students in Pre-K in private nursery schools both in Pinellas County and upstate NY for another 5+ years.

I am blessed to be a part of King's Highway Elementary Magnet School, where our students are learning not only their ABC's and 123's, but also about being a part of a global community thorough the use of technology. It is exciting to see all these children have available to them to help them learn and grow using online tools! I hope to instill the love of learning with your child. Through music and movement, discussion and creative play, our students learn about the world around them. Partnerships with parents and caregivers are vital to our student success, so please contact me with any wonders you may have!

"The important thing is to not stop questioning!" Albert Einstein
Phone:
Email:
Degrees and Certifications:
Carolyn Weise

My name is Carolyn Weise I have been married for 28 years. My husband is retired from the United States Coast Guard. We have two young men. I have been teaching pre-k and kindergarten for a total of 33 years. I have taught in the private sector, did in home daycare, Pinellas County Head Start and have been employed with Pinellas County schools for 11 years. I love to the help the young children find their passion for learning.