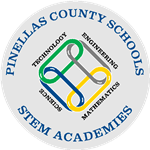 STEM is an acronym for Science, Technology, Engineering, and Mathematics. The PCS STEM Academy program, at Maximo, is for students in 4th & 5th grades and offers a rigorous program emphasizing:
Student engagement in science, technology, engineering and math in multiple ways in a supportive and engaging environment.
Development of student knowledge and application of STEM content and processes.
Collaboration and learning from other students and from STEM professionals.
Promotion of academic success and higher education.
Encouragement of student interest in additional STEM learning opportunities and careers.
We meet weekly, on Tuesday afternoons, from 3:45-4:45pm.
**************************************************************************************************************