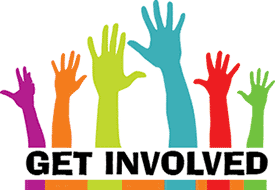 It is of utmost importance to develop a partnership with your child's teacher and school staff. When parents and families are involved in their children's education, children perform better and enjoy going to school. Many studies show that the extent of family involvement is the most significant factor in children's success. Communication between families and schools is an important key to a child's success.
Children need to see their parents demonstrate a positive attitude about education. As an adult role model to your child, what you say and do in your daily life can help your child develop positive attitudes about school and learning, and build self-confidence. This can also help your child to realize that learning can be enjoyable, rewarding, and worth the effort necessary. Before a child begins school, a parent/guardian is that child's first teacher. You can help them learn in the toddler and pre-school years with such shared activities as exploring nature, reading together, cooking and counting together, etc. and spark excitement and meaning in learning. As your child grows, become a learning coach. Guide your child, remind him/her, and support your child's interests in learning new things in school as well as outside of school.
Michele Glenn, L.C.S.W.
Click here for the Annual School Financial Report