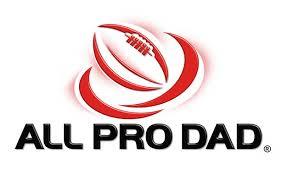 Phone:
Email:
Degrees and Certifications:
All Pro Dads

Dear Parents

Thank you to those who attended this morning's inaugural All Pro Dad's meeting and we hope you enjoyed it.

This month's topic was on "Evaluate" and how important it is to have conversations with our children regarding the choices we make. Some choices can be easy while others are more difficult. This is why evaluating is so important. Taking time to discuss with our children about some of the choices we make every day is a great way to teach them about evaluating and will help them in the decisions they are making daily. Next month's topic will be "Influence".

Our next meeting will be Friday February 23rd at 7:30am (Last Friday of every month) . Please go out to the website and RSVP.

For next month we do want to let everyone know that breakfast will be served during the meeting. We understand some of the challenges that were created by having breakfast after the meeting so we want to make sure we alleviate that for future meetings and make it an enjoyable experience for everyone.

We look forward to seeing everyone there again and hopefully some new faces! If there are any questions please do not hesitate to contact me.
Matthew Steele 319-350-5953