Summer Bridge is for students who are performing below grade level in reading or math and need extra support, or for students who are behind in credits required for graduation and need to make up core English, science, mathematics or social studies courses. The program puts students on a stronger path to success when the next school year begins. For information on all programs, call High School Education at (727) 588-6302.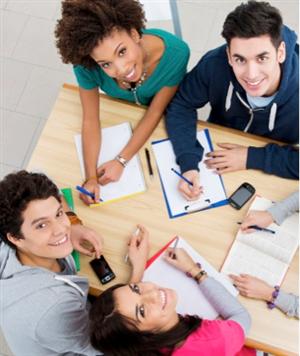 Transportation: Parents will be responsible for providing transportation for their children.
Dates: June 5 - July 19
*No classes 4th of July Week
Hours: 8:30am - 12:30pm
Days: Monday - Thursday

Locations: Bayside, Boca Ciega, Clearwater, Countryside, Dixie Hollins, Disston Academy, Dunedin, East Lake, Gibbs, Lakewood, Largo, Northeast, Osceola Fundamental, Palm Harbor University High, Pinellas Gulf Coast Academy, Pinellas Park, Seminole, St. Petersburg, and Tarpon Springs.
Please share special healthcare or medical needs for your child with your Summer Bridge school.
This program is for current 8th-graders. It will get students ready for high school and give them a strong start their freshman year. This engaging program is centered around student interests and a project of their choice. Freshman Prep will boost math, reading and writing skills, with a fun mix of technology and art or music. Students can earn a 1/2 elective credit.
NEW ACT/SAT Prep

This program is for current 10th- and 11th-graders who need to pass the 10th Grade Florida Standards Assessment for English Language Arts or earn a comparable score on the ACT or SAT so they can graduate on time. The goal of ACT/SAT Prep is to improve English and reading skills so students can pass the assessment required for graduation. Students will have the opportunity to take the ACT on July 21 at no cost to them.