Return to Headlines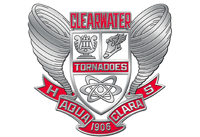 Clearwater High School received a "B" designation from the State of Florida when they were last issued!
It takes an entire village, (faculty, support staff, students, district support, parents and community members) to make this happen!

The Class of 2021 received a 96% Graduation rate, with 92% of the class receiving at least one college credit, and over $3 Million in earned scholarships upon graduation!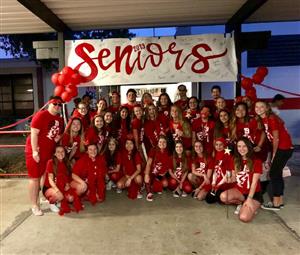 Our AICE program assessments have surpassed national and/or global pass rates in Biology, Chemistry, Literature in English, Marine Science, English General Paper, and Travel and Tourism.
Our Embry-Riddle Aerospace program continues to fly high, and last year alone, we granted almost two hundred college credits!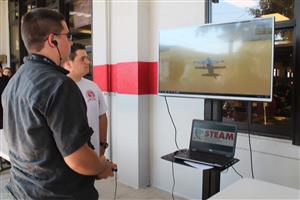 Over twenty times, CHS has received the Five Star School Award for parent and community involvement showing that our community is truly invested in our school.
The Florida PBIS Project recognized CHS as a Bronze Level Model School for the 2019-20 school year for our work in utilizing data and a tiered-framework towards an increase positive behaviors and eliminate inequity gaps.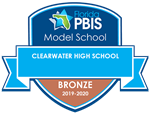 Three times, The Washington Post has ranked Clearwater High School as the most rigorous high school in all of Pinellas County for the highest percentage of our Seniors graduating with at least one college credit! Way to go CHS!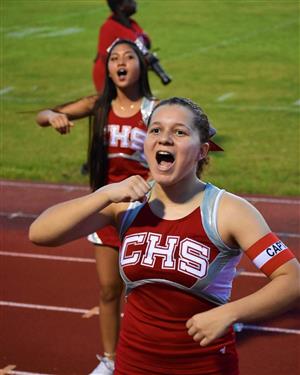 4 times, Clearwater High School has been recognized as a Model School by the International Center for Leadership in Education (ICLE). We were recognized for continuing to raise rigor and relevance for our students through a personalized relationship building learning approach within a Wall-to-Wall Academy Model. There have been only two schools in Pinellas to receive this distinction, and we are the only one to receive it more than once!
The Career Academy for International Culture and Commerce (CAICC) has been designated a Model Academy by the National Career Academy Coalition (NCAC) for a 10th time! Our school was honored at the NCAC National Conference! The rigor of the curriculum and the depth of our industry partnerships are to be commended!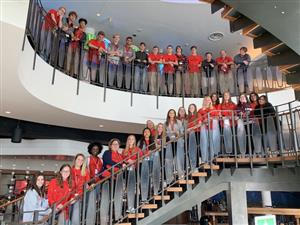 All of our academies have been designated "Academies of Distinction" by the Career Education Board through the Pinellas Education Foundation
Three times, The Washington Post has rated Clearwater High School the most challenging or rigorous high school in Pinellas County. This is based upon the number of students taking accelerated courses, and the number of accelerated courses being offered. CHS was ranked thirtieth in the state, and first in Pinellas County!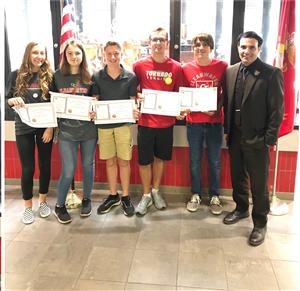 Last year 3 College Board Opportunity Scholarships awarded to CHS students, which is the most in district, and five of our students received Clearwater For Youth Scholarship Awards totaling over $15,000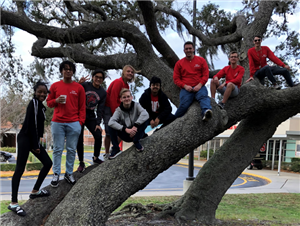 Last year, we had over 1,000 industry certifications awarded in over thirty areas such as Microsoft bundle, lifeguarding, Adobe, Apple, Safe Staff, Electronic Systems and Unmanned Aircraft, and students were able to take numerous field trips to Tampa, Orlando, Atlanta, Memphis, Birmingham, Selma, Washington, DC, and New York City.
All of our sports teams had a combined Grade Point Average of 3.206, and 16 out of 22 sports teams had a 3.0 grade point average or higher, and eighteen seniors were designated scholar athletes, obtaining above a 4.0 GPA!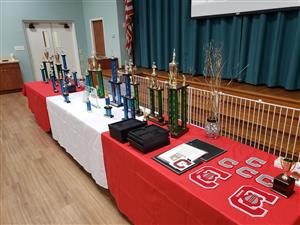 Over the last four years, CHS has obtained seven athletic District Championships, and five regional quarter-final appearances!
Our Varsity Football team once again captured the Mayor's Centennial Cup. Football, Cross Country, and Swim, have all advanced to Regional Playoffs this fall!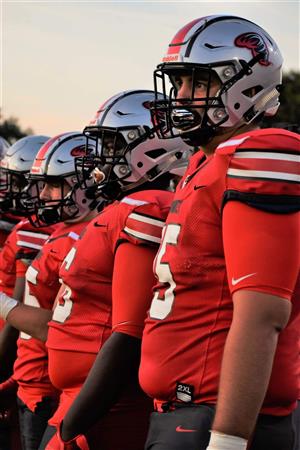 Last year, our Girls' Basketball team were PCAC Champions, and our Boys' Basketball team were District Champions for the second year in a row! Boys' Soccer were District Runner-Ups, while the Wrestling team advanced 2 wrestlers to Regional competition!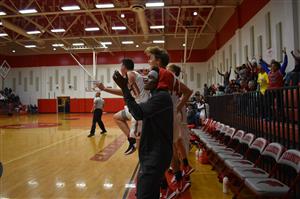 Our Marine Corp JROTC program continues to represent us well at numerous events throughout the district and state. They were able to present the colors at a Rays Baseball game, competed, and did well at the national level, and right before moving to online last year, they traveled to Camp Lejeune in South Carolina.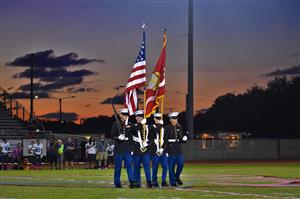 Our performing arts programs such as band, chorus and theater continue to excel. Our Thespian Society did extremely well at districts, and were really excited about performing at states. All three of our programs hope to present the musical play, Mama Mia next semester.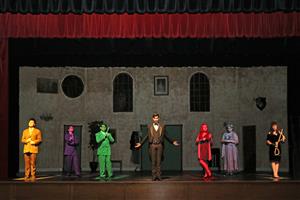 Last year, just prior to our schools moving online, our CHS Freedom Ambassadors and our Student Leadership Council hosted the first annual Unity Walk! Every high school in our district was represented, they met Linda Blackmon Lowery, one of the youngest persons to walk across Edmund Pettus Bridge on Bloody Sunday, walked in unity from Clearwater Beach to Coachman Park, and heard a declaration from the mayor of Clearwater, naming the day, Pinellas County Students Unity Day! What an incredible event! Thank you for allowing this to happen! We hope to do it again this year!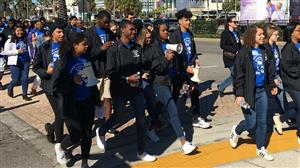 At CHS our students are involved, engaged and excelling, with something to offer for everyone!