Return to Headlines
Summer Reading Assignment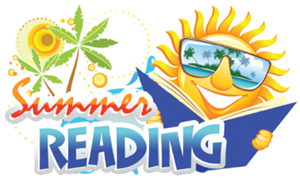 Summer English Reading Assignment
English I (Regular & Honors)
from Kim Johnson. Language Arts Instructor
High school is hard! Unless you discipline yourself it will be even harder. However, there are techniques to helping you become the more disciplined person you need to be to be successful not only in school, but in LIFE. Throughout the year, you will be challenged to make serious adjustments to your Middle School way of thinking. Everything you do at Jacobson High School will prepare you to become the happy and productive citizen you need to become successful. For that journey, the Summer Reading for incoming 9th graders is your first step.
By Jeff Olson
ISBN-10: 1626340463
ISBN-13: 978-1626340466
Read the book. Then find one small thing you want to change in your life (get ideas from the book) and track your effectiveness in a Word Document journal for 30 days. Journal should include goal for 30 days, reason for selecting goal, daily journal entry of 1-2 sentences on success of the challenge, and ultimate accomplishment summary paragraph. Journal entry will be uploaded to Focus during the first week of school. 100 points.
I look forward to challenging you along the way! Johnsonkimber@pcsb.org
---
English II & III (Regular & Honors)
The summer reading assignment for those taking English II or III (regular & honors). Our new English teacher is assigning the book, "Outliers – The Story of Success" by Malcolm Gladwell.
Our students need to read this book this summer. You have until August 24, 2019 to finish the book by county policy. We found the book online through Amazon and Thriftybooks.com. If available, you may also reserve it through your local library.
ASSIGNMENT: Read the book, then in an analytical essay identify one person who inspires you and how their habits relate to those Gladwell specified. Finish off your essay by analyzing habits you possess that are helping and keeping you from being successful.
https://www.amazon.com/Outliers-Story-Success-Malcolm-Gladwell/dp/0316017930
ISBN-10:0316017930
ISBN-13:978-0316017930