Return to Headlines
Attendance when schooling from home
ATTENDANCE is very important
It is important to note that during this sequestered, homebound schooling, attendance still counts.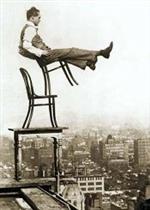 Students must answer the "simple" question posted by each teacher which reports attendance. It takes just a moment to complete each teacher's question. If you are too sick to "do" school, then your parent needs to email me of your condition, so I can update your attendance record. Please don't disregard how important attendance is to complete. Some students have played the "edge" game – counting how many days they can miss and not getting into trouble. Each semester at least one of your classmates has lost their driving privilege.
The State of Florida has mandated that students have good regular attendance. If the student is habitually truant, the state will revoke the student's driving privilege (or the ability to get a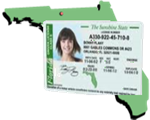 license). A report from the county is published for students who have missed 15 days in a 90-day school period. This 90-day period crosses semester and grade quarter calendars – meaning you could miss December (Semester 1), January and February (Semester 2) a total count of 15 days and appear on this county report. In the example of December, January & February, I went into those jeopardized students' records to make the exam days' attendance not count in those totals.
As the school's Data Management Tech, I am required to review the attendance patterns and see if there are issues in this attendance. Most frequently, the student was on an extended illness and the parent neglected to report each day as being sick. I email those parents to inquire on overlooked reporting. There are a few of you (we know who you are) who don't appreciate the necessity of coming into school. For those unfortunate students, we allow the report to process to suspend driving privileges.
Once a driving privilege is revoked (suspended), it takes 30 days of nearly perfect attendance to have the privilege returned. To reinstate a license, you must pay a State fee of $45 and we (Tech High) must complete a form verifying your attendance status meets the state requirement.
For Tech High School, habitual truants will be referred to our Child Study Team who reviews problematic students and develops a plan to work together to support the students' successes in school.
If you have any questions or concerns about attendance, please email Ms. Howard at howardd@pcsb.or or call our school at 727-545-6405 between the hours of 8:30 a.m. – 3:30 p.m.
Monday, September 21, 2020