Return to Headlines
PACTE Celebrates Award Winners at PTC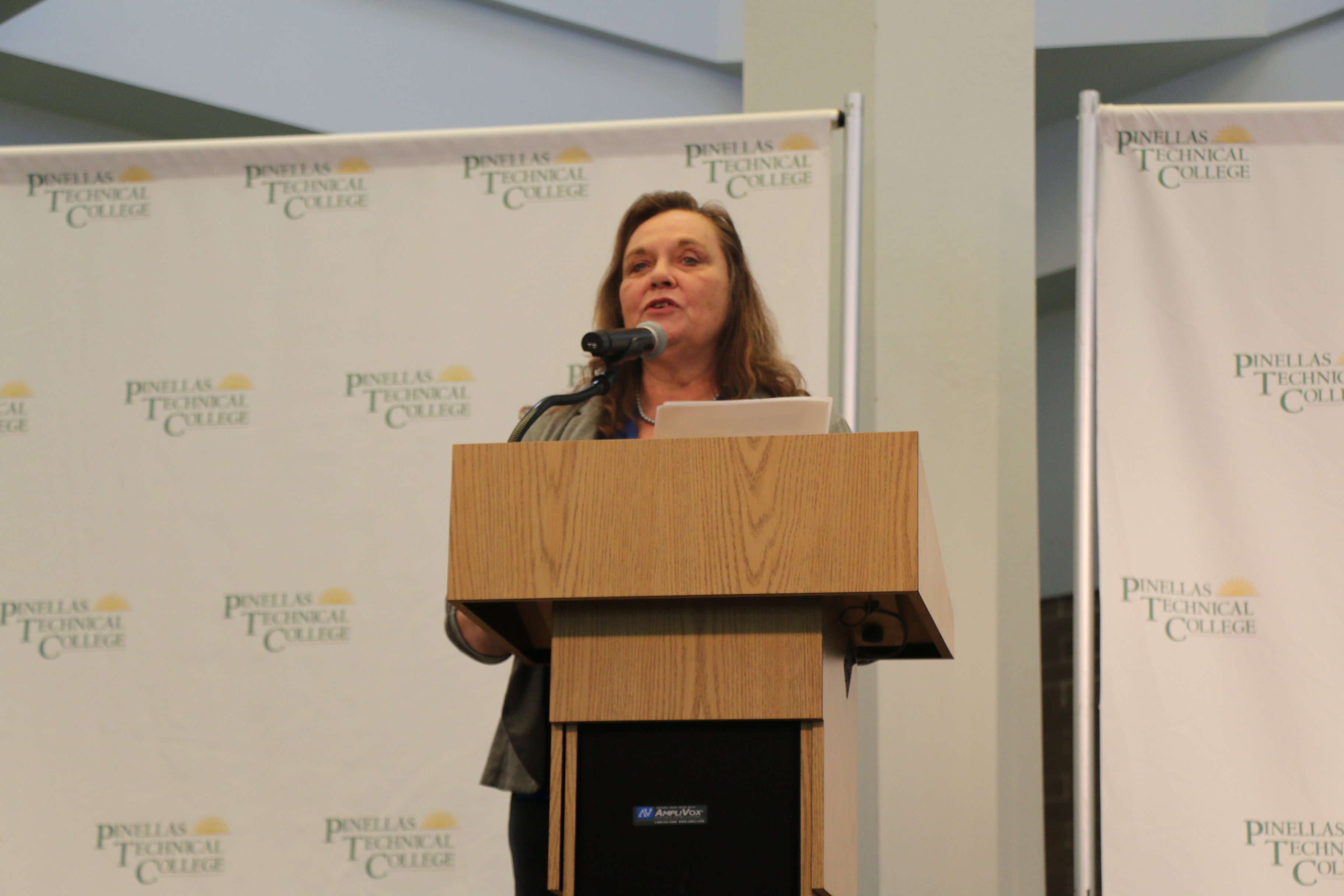 Every fall at District Wide Training, PACTE (Pinellas Adult, Career, and Technical Education Association) recognizes outstanding people who have contributed to adult, career, and technical education.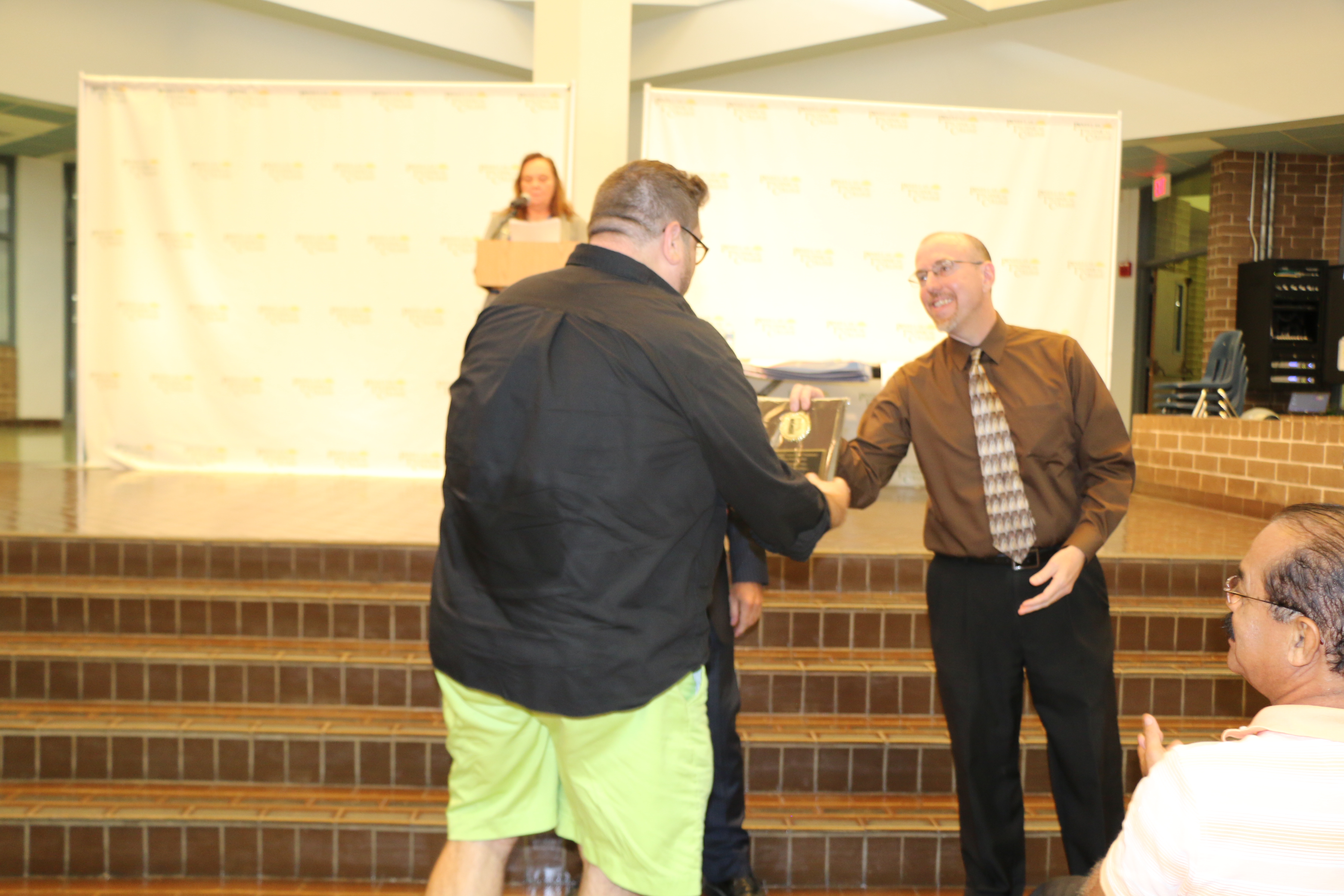 These nominees are teachers, support and professional technical personnel, programs, and other individuals who have excelled in their professions and contributed to the adult and career technical education programs, projects, students and community. Below is a list of the 2016 winners. We congratulate our Outstanding CTAE Personnel!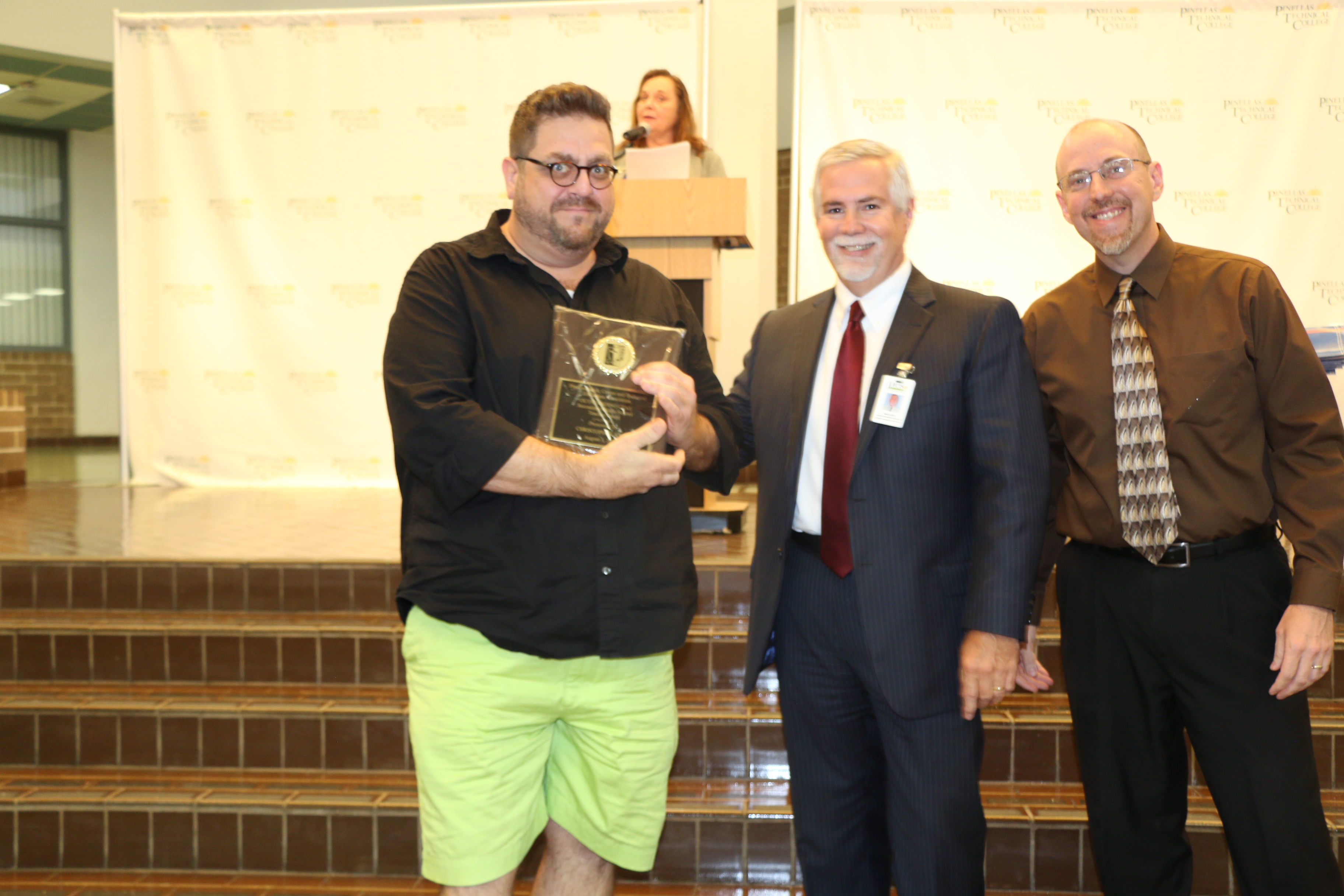 Outstanding CTAE Secondary/Middle School Teacher:
Christopher Juul, Career Academies
of Seminole.
Outstanding CTAE Post- Secondary/Adult Education Teacher:
Laura Kingsland, Pinellas Technical College, St. Petersburg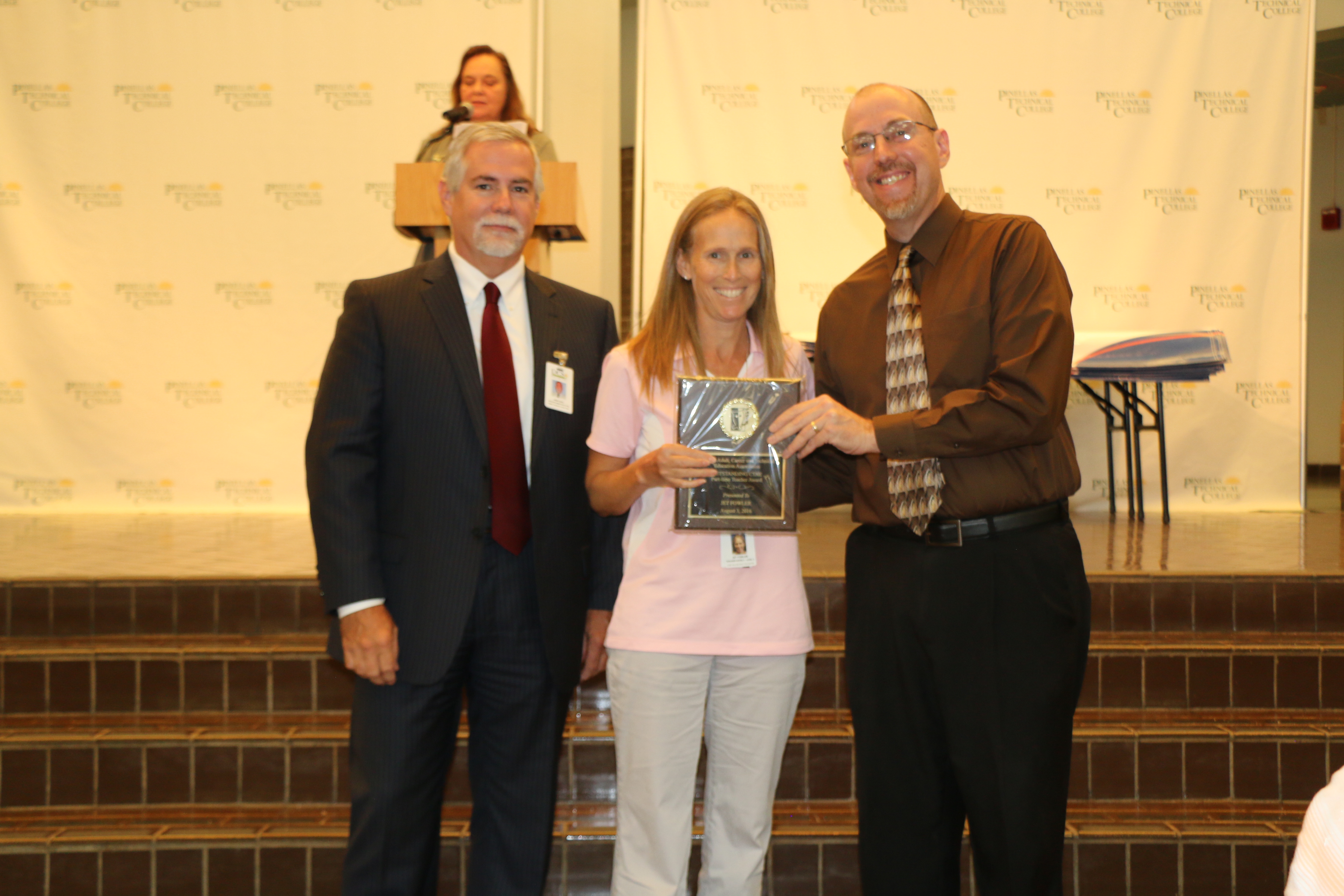 Outstanding CTAE Part-time Teacher:
Jet Fowler, Dixie Hollins Adult Education Center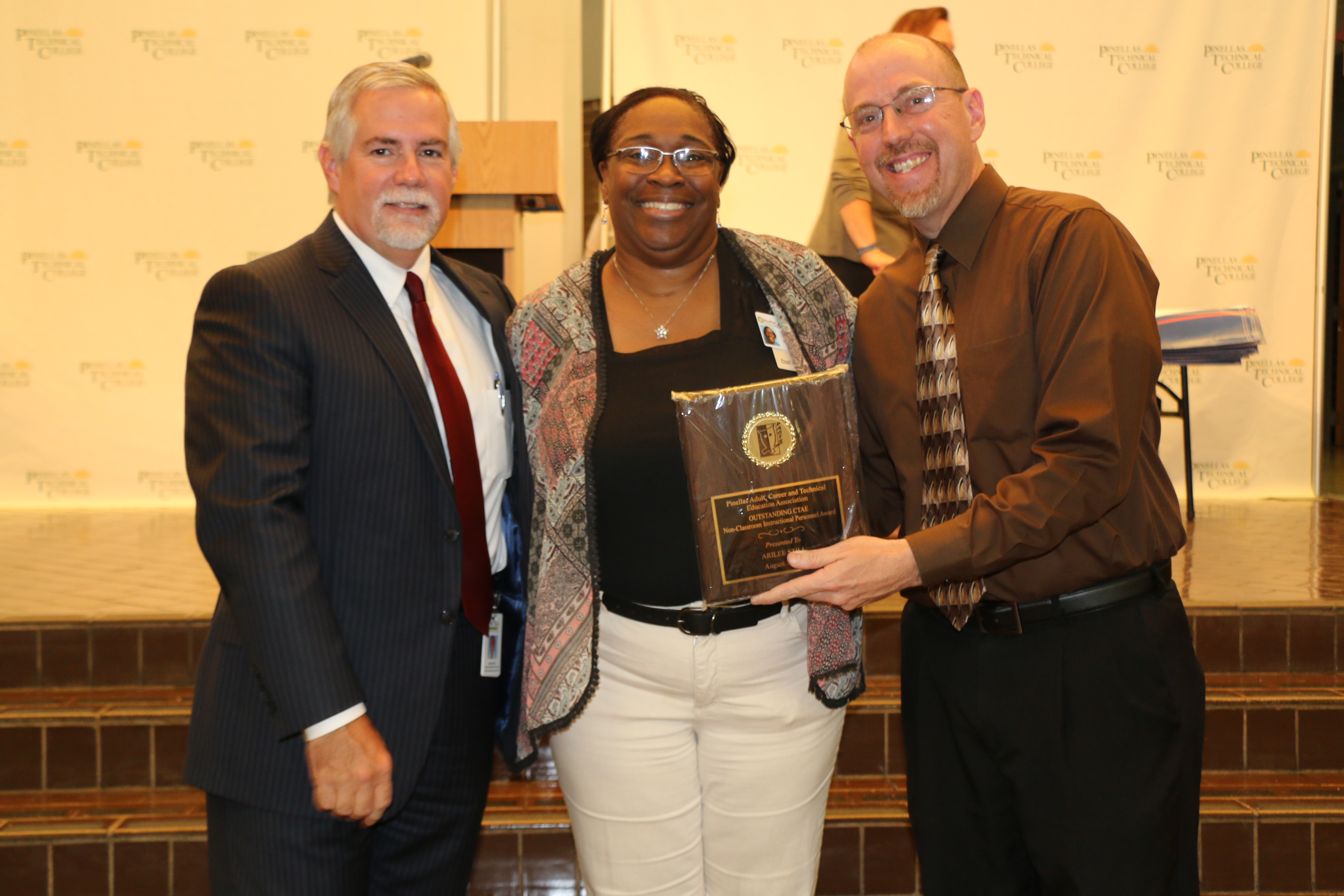 Outstanding CTAE Non-Classroom Instructional Personnel:
Arilee Still, Pinellas Technical College, St. Petersburg
Outstanding CTAE Support/Professional/Technical/Plant Operations Personnel:
Maria Smalios, Palm Harbor Community School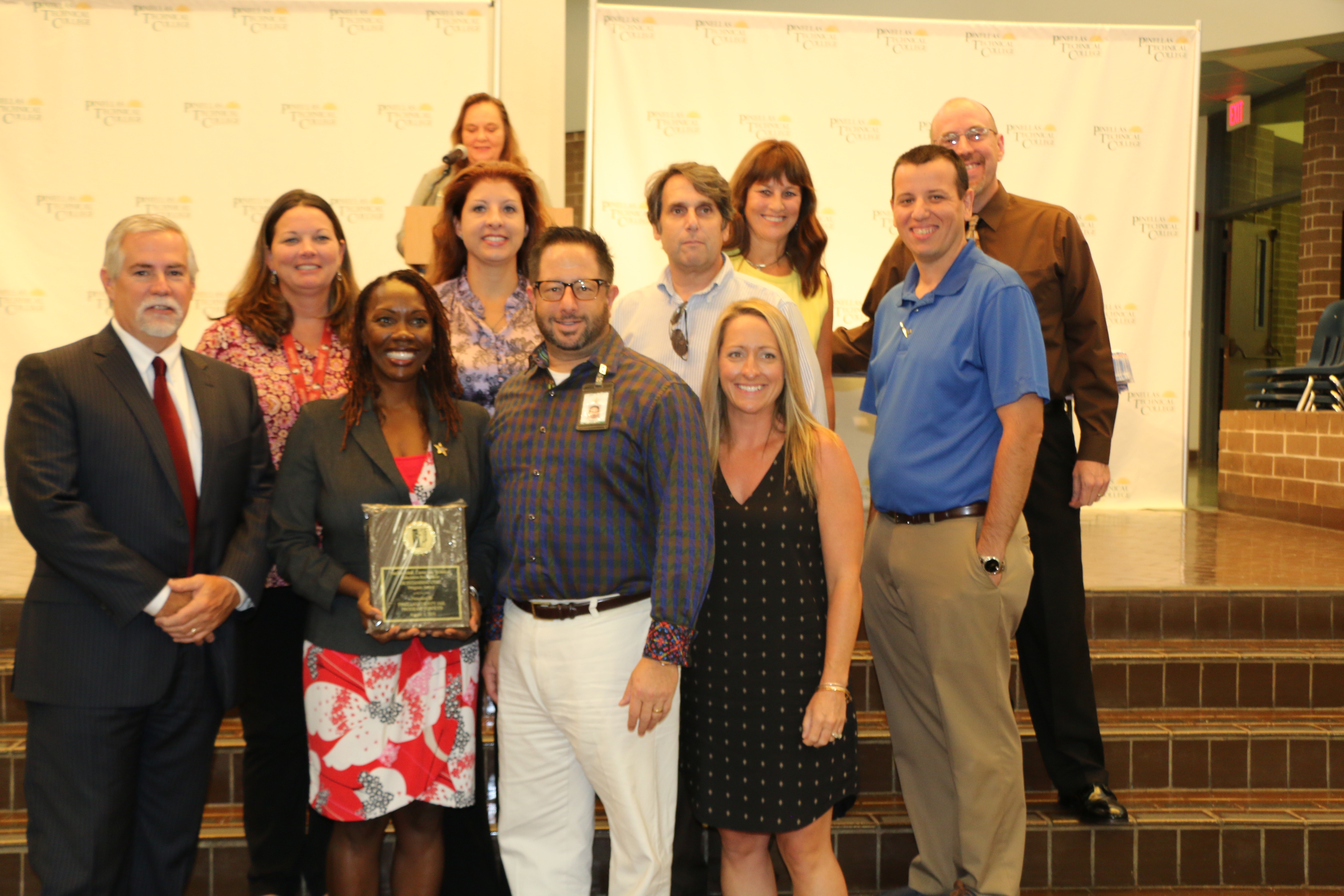 Outstanding CTAE Program Award:
Pinellas County Jail Services- ABE/GED® Program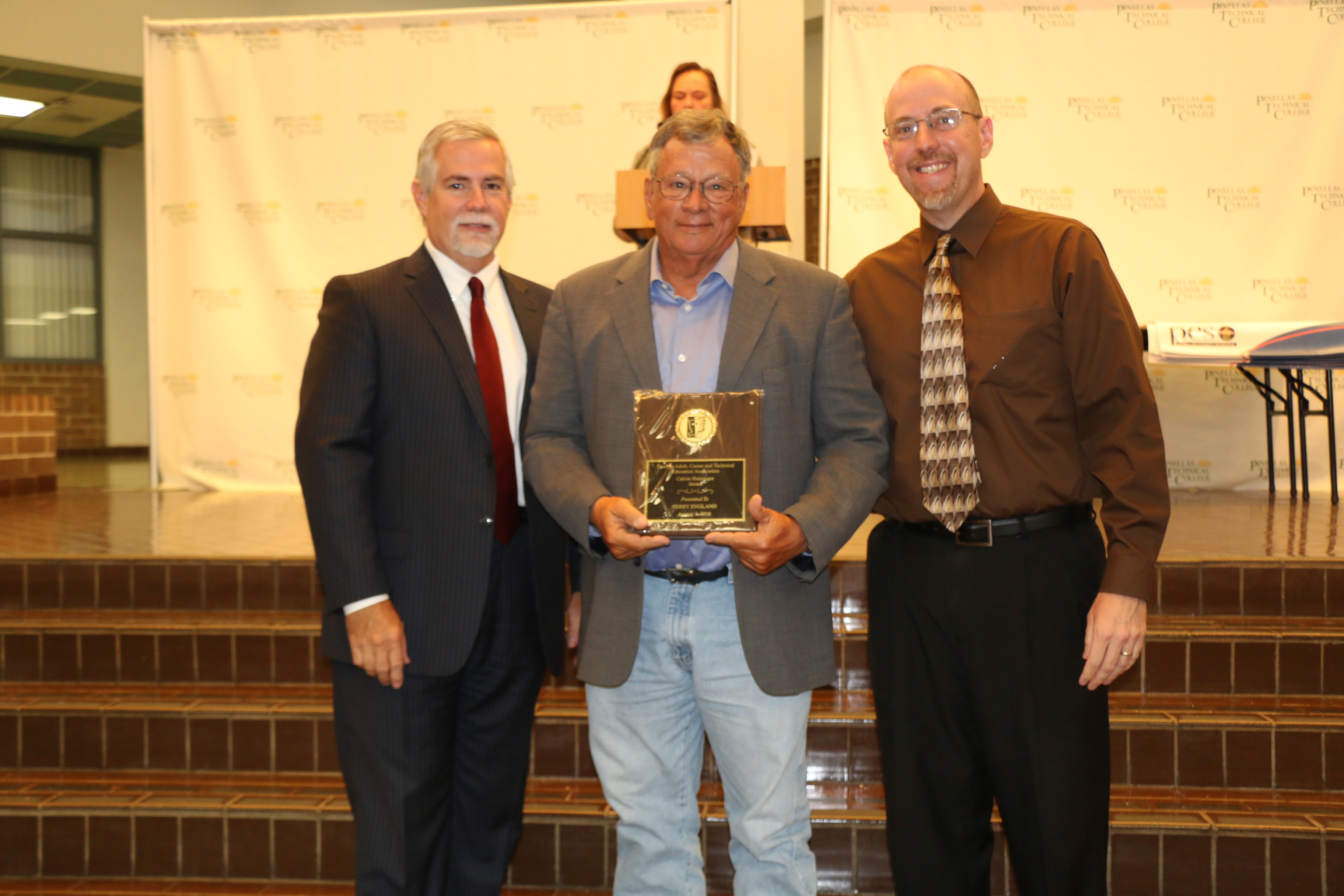 Calvin Hunsinger Award:
Terry England, President, England Brothers Construction