Return to Headlines
Pinellas Park High teacher selected to represent PCS at state African American advocacy institute
By Lorri Helfand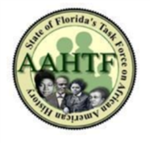 LaFrance "Joe" Clarke, a Principal's Multicultural Advisory Committee leadership team member, PMAC sponsor and language arts teacher at Pinellas Park High School has been selected to make a presentation at the state Education Commissioner's African American History Task Force Summer Institute. His presentation will be on behalf of Pinellas County Schools, which has been identified by the task force as an exemplary district. The presentation will focus on PCS partnerships including the African American Heritage Trail Association. The institute is taking place June 16-18 in Tallahassee.

To be considered "exemplary," districts must satisfy various criteria related to School Board Approval of plans for the implementation of required state African and African American History instruction, structured professional development, African American studies curriculum, structured teaching of the curriculum, collaboration with universities, and parent/community partnerships.

The Education Commissioner's African American History Task Force is an advocate for Florida school districts, teacher education training centers and the community. It supports the teaching of African and African American history and the contributions of African Americans to society.