All school districts in the state of Florida to close for students until May 1st
ACCESSING Digital Learning at Home
https://www.pcsb.org/Page/32734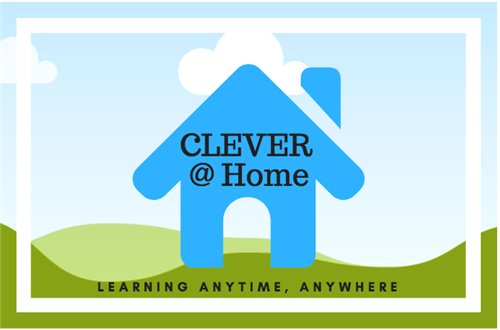 Video on how to login
Steps to Logging in:
Your child will log into Clever or go on PCSB website and click Clever icon
Your child will log in with any electronic device (including smartphone) and click on the Clever icon on the desktop
Your child will use her/her R2.D2 number and password (if your child forgot these, please contact your child's teacher or email Mrs. Elander at elanderd@pcsb.org)
Change Password (Requires you to know your password)
Reset Password (Forgotten password)
Once in CLEVER - your child will scroll to the icon called TEAMS - this is where assignments will be given from your child's teacher

Spectrum is offering free or reduced-price internet service to families in need with K-12 and/or college students as well as teachers.
Please see offer details and enrollment information.
Wi-Fi hotspots across Spectrum's footprint will also be available for public use.
Student State Assessments
The Florida Department of Education (FDOE) has announced that all PK-12 student state assessments will be cancelled for the 2019-20 school year. FDOE will provide guidance to school districts in the near future regarding any potential impacts for students. As the district learns more information we will share this with our community.
Distribution of School Meals During School Closures
Meals will be packed at and delivered from Walter Pownall Service Center. The meals will be cold and meet the USDA nutritional standards. The district is working with the Tampa Bay Network to End Hunger to help reach more students and families needing assistance.
Breakfast includes: cereal or breakfast bar, juice (OJ, apple juice or mixed fruit) and milk.
Lunch includes: Sandwich (PBJ on Mondays, Wednesdays and Fridays; meat and cheese sandwiches on Tuesdays and Thursdays), fruit cup (applesauce, strawberries or peaches), juice (OJ, apple juice or mixed fruit) and milk.
Meals will be served "Grab & Go"
Lunch and (breakfast for the next day) will be served in a single bag
Meals are FREE for anyone 18 years old and under
Child/Teen must be present to receive meals
Meals will be served as "Drive-Thru" at the car/bus circle. Walkers should go to the Main Entrance of the School
Distribution Points and Times:
Dunedin Highland Middle
70 Patricia Ave., Dunedin 10:45-11:45
Eisenhower Elementary
2800 Drew St. Clearwater 11:00-Noon
Marjorie K. Rawlings Elementary
6505 68th St. N Pinellas Park 11:00-Noon
John Hopkins Middle School
701 16th St S St. Petersburg 10:30-11:30
New Heights Elementary
3901 37th St. N St. Petersburg 10:45-11:45
Ponce De Leon Elementary
1301 Ponce de Leon Blvd. Clearwater 11:15-12:15
Southern Oak Elementary
9101 Walsingham Rd. Largo 11:15-12:15
Tarpon Springs Elementary
555 Pine St. Tarpon Springs 10:30-11:30
Fairmount Park Elementary
575 41st St. S St. Petersburg 10:15—11:15