CHS Updates & Announcements
CHS & COVID-19 Update:
CT family, we know this is a time of uncertainty for many of us as we continue to support our families and one another. As we make the transition to the 2020-21 school year, We want each of you to know that the safety and learning of your child is of the utmost importance. Please view information related to our School-Wide Re-Opening Plan at https://youtu.be/18CWmfce0lw and contact your administrator or counselor if you have any questions or concerns.
Our school year is off to a great start, and we would like to thank our parents, grandparents and guardians for staying diligent and assisting us in following our Health and Safety plan. Our students have done a great job following all the news rules and procedures, and they are wearing their masks, cleaning their hands regularly, using our sanitizing stations, social distancing, all while keeping an extremely positive outlook! All of our students should have received five cloth masks from their first period teacher, and we are also providing everyone with a cloth CHS logo mask.
Parents, we want to make sure that you continue to receive updated school and district information so please update your contact data in Focus. You can receive phone calls and it is recommended that you opt-in to receive emails and text messages. Get updated at pcsb.org/contactinfo. We appreciate your continued support, and again, since the start of the school year, we have had no COVID-19 confirmed cases on our campus. We will continue to keep you as up to date as possible, and as always, please feel free to call the school at 727-298-1620 with questions you may have.
All students will report directly to 1st period when they arrive on campus. Campus will open at 7:00am. No students should gather in the halls or in groups per CDC guidelines, and all students should be in dress code and have a mask on as they enter campus. For our complete Health and Wellness Re-Opening Plan follow the link provided.
A special "shout out" and "thank you" to a few of our ambassadors that came in to school, and prepared an awesome video highlighting a few important reminders for our students prior to coming to the first day of school! View that video at https://youtu.be/ckT3px1FoL8
Some of the important items they covered includes self-screening prior to arrival to school, wearing a mask, social distancing, where to report, everyone gets free breakfast and lunch, and what to do if you are not feeling well during the school day. Remember, school starts on August 24, 2020 at 7:25 am.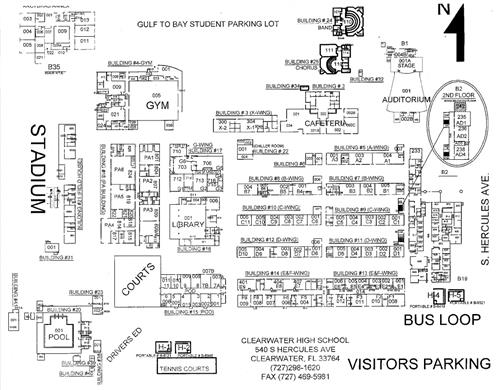 CHS Sports:
In a partnership with The Identity Tampa Bay and NFHS Network, Pinellas County Schools families will now be able to watch district high school sporting events from their homes or mobile devices. This partnership has allowed for the installation of 32 automated cameras at all district high schools.
For unlimited access to live and on demand content from the NFHS Network, fans can visit NFHSnetwork.com, search for their desired school, and subscribe. There is a Monthly Pass for $10.99 a month which can be canceled at any time. There is also a $69.99-yearly pass that is billed for 12 months at $5.83 monthly.
In addition to the NFHS Network subscription option, The Identity Tampa Bay will broadcast multiple games per week as part of this cutting-edge partnership. All games broadcasted on The Identity Tampa Bay will be free to the viewer.
Only football and volleyball games will be broadcasted this fall. The fall viewing schedule will be released soon.
For the 2020-21 school year, the district will implement a digital payment only ticketing policy for all athletic events. Fans will be able to purchase tickets online at www.GoFan.co. This new process will help promote social distancing, limit person-to-person contact and the physical exchange of cash and help to comply with capacity restrictions.
Food Service Kiosk Locations
Kiosk A: Auditorium Lobby
Kiosk B: Former Adult Ed Office (top of D wing)
Kiosk C: Cafeteria Lobby
Kiosk D: D10
- All kiosks will be open before school, during class changes, and at lunch. All kiosks are grab and go. All kiosks have one way traffic flow and are marked with directions and signage to maintain order and keep social distance.
- Grab and go breakfast (served from 7am to 10am) is free for all students and available at all kiosk locations before school and during class changes
- Healthy and affordable grab and go snack options will be available between each and every class change
- Grab and go lunch (served from 10:45am to 2pm) is free for all students and available at all kiosk locations during class changes and lunch at the end of the day
- Students will be allowed to eat in between class or in class so long as they are socially distant from others and put their masks back on once they are finished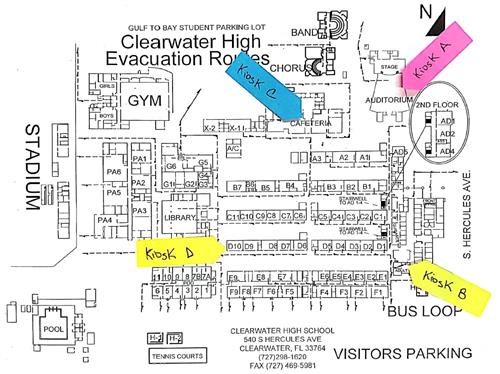 CHS Learning Options 2020-21 School Year:
Health and safety are paramount, so please know that we are continuing to develop strong processes and systems to ensure we are doing all we can to protect your child while they are on our campus. For example, all will wear masks, and we will utilize social distancing protocols. We have intensified our sanitizing procedures, and we have worked to reduce capacity in the classroom and common areas. Our bell schedule below shows our plan to have lunch at the end of the day, with nutritional breaks throughout the day with grab and go items.
Families have three learning options to choose from:
1. The Traditional Option, where students have face-to-face instruction at their assigned schools.
2. MyPCS Online, where students have virtual instruction, stay enrolled at their assigned schools and keep their seats in District Application Programs
3. Pinellas Virtual School, where students have self-paced virtual instruction, but they will not be enrolled in their assigned schools or keep their seats in District Application Programs.
myPCS Breakfast and Lunch Pickup:
Breakfast and Lunch pickup for myPCS students will take place every Friday from 9:00am-10:00am in the Gulf-to-Bay parking lot. Families should enter on the west end of the parking lot near the stadium and drive over to the pickup location on the east side of the lot near the band and chorus rooms. The pick up will include 5 days of breakfasts & lunches. To receive the breakfast and lunch students/parents simply need to provide proof of CHS student enrollment (Student ID, Student Schedule, etc.).
Technology and Devices:
If your child has chosen the MyPCS Online option and is in need of a device, call Assistant Principal, Jennifer Chenier, at 727-298-1620, ext. 2016. or email her at chenierje@pcsb.org to set up an appointment for a device. Any previously issued student device will work and have access to Canvas for this schoolyear, and any personal device can utilize the new learning platform as well. Access to all of the online learning platforms is done through the Clever App.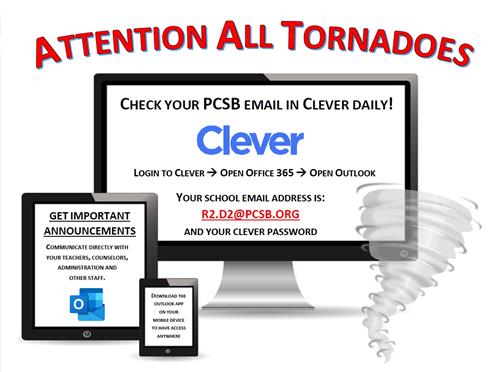 Bell Schedule: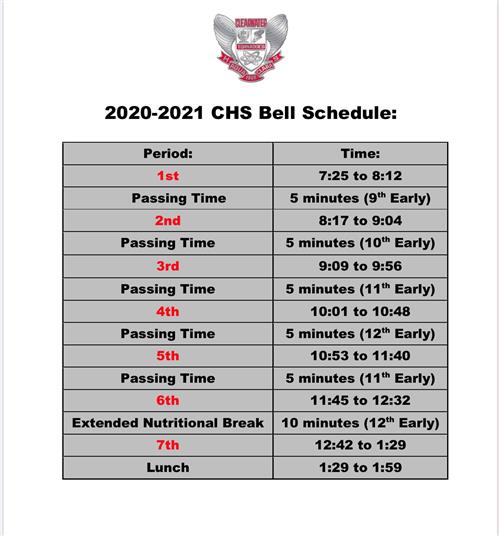 Face Mask Covering Policy: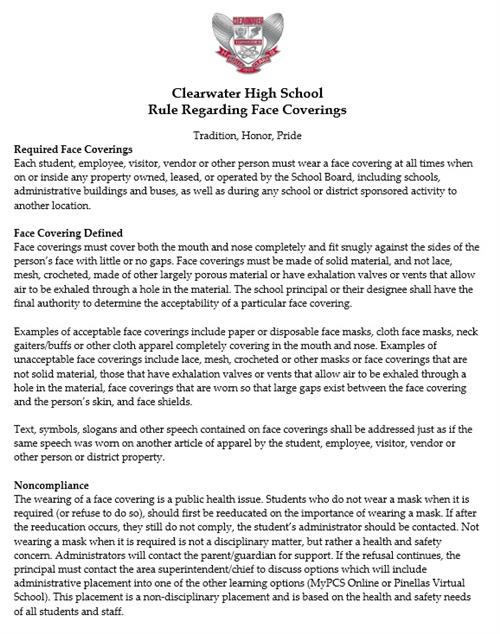 Athletic Paperwork Update:
Please pick up or drop off 2020-21 athletic paperwork in the front office for Mrs. Biddle.
Yearbooks:
2020 Yearbooks are in! I
f you didn't order a yearbook but want one we do have a limited number of extras available that may also be purchased during this time for $65 (cash only). Online orders through Balfour.com are no longer available. If you weren't able to make any of the summer pickups, any unclaimed books may be picked up when the school year begins.
Final Transcripts:
Seniors: At this time Final Transcripts are being centrally processed through the district online. Please visit https://www.pcsb.org/Page/5351 to request transcripts or records.
Senior Graduation Photos:
Alumni, have you ordered your 2020 Graduation photos yet? Visit https://events.lifetouch.com/eventHomepage.aspx?EventID=173096 to purchase yours today!
More Information...
Again, please see our district website for more information or contact the school via telephone at 727-298-1620 from 8:30am to 3:30pm, Monday to Thursday, with any questions. We will continue to keep our families updated via the website, Facebook and phone calls home. Thank you for your patience and flexibility through this time. We're a strong community and we will continue to support each other as we move forward. Go Tornadoes!
---
Congratulations CHS Tornadoes!

Clearwater High School received a "B" designation from the State of Florida!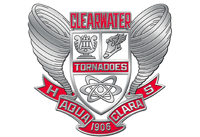 It takes an entire village, (faculty, support staff, students, district support, parents and community members) to make this happen!

The Class of 2020 received a 98% Graduation rate, with 87% of the class receiving at least one college credit!
The Florida PBIS Project recognized CHS as a Bronze Level Model School for the 2019-20 school year for our work in utilizing data and a tiered-framework towards an increase positive behaviors and eliminate inequity gaps.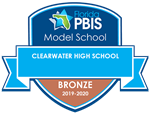 Three times, The Washington Post has ranked Clearwater High School as the most rigorous high school in all of Pinellas County for the highest percentage of our Seniors graduating with at least one college credit! Way to go CHS!
Three times, Clearwater High School has been recognized as a Model School by the International Center for Leadership in Education (ICLE). We were recognized for continuing to raise rigor and relevance for our students through a personalized relationship building learning approach within a Wall-to-Wall Academy Model. The availability of industry certifications and internship opportunities truly prepares our students to be college and career ready.
The Career Academy for International Culture and Commerce (CAICC) has been designated a MODEL Academy by the National Career Academy Coalition (NCAC)! Our school was honored at the NCAC National Conference! NCAC indicated that it is quite evident that the passion of the school team (teachers and staff), coupled with the support of the administration, and the intense focus of our business community, has created a sustaining program for students, parents and the community! The rigor of the curriculum and the depth of our industry partnerships are to be commended!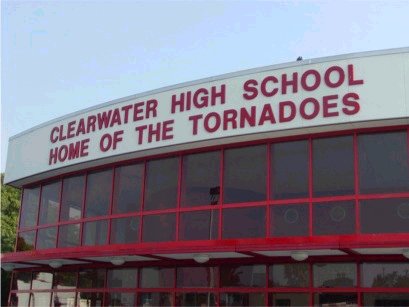 Clearwater High School believes in the philosophy of continual improvement. Over the last few years, we have made numerous enhancements to our curriculum and facility. Our advanced placement, dual enrollment, and honors programs continue to grow and excel. Dual enrolment opportunites are available to our student through Saint Petersburg College and Embry-Riddle Aeronautial University. The Advanced International Certificate of Education program (AICE) is an innovative and accelerated method of academic study offered solely through the University of Cambridge International Examinations (CIE), a division of the University of Cambridge, Cambridge, England. Please see your counselor if interested in this wonderful program.
As we all know, students are more engaged with technology than ever before! Thus, we have been compelled to utilize the concept of "Bring Your Own Technology" (BYOT). As a result, students are allowed to appropriately use their own technology on our campus, and we encourage it! Students are allowed to engage their own devices for researching the internet, gaining access to digital materials and content, review grades and attendance, and much more! If your child does not own their own technology, or if you prefer, they may check out a electronic reader from our school. As we progress, technology will continue to become a more integral part of our school curriculum. Rules and policies for appropriate technology use while on our campus, and how to obtain an e-reads will be given out during your child's homeroom. Homeroom lists will be posted soon!
To ensure and improve student performance, Clearwater High School implemented a sweeping change from traditional school enrollment to Wall-to-Wall Academies with industry certification options, truly preparing our students to be college and career ready!
These academies function as Small Leaning Communities and are centered on key interest areas of our Clearwater High students. This "academy environment" offers each student more personalized attention, recognition and care from teachers, staff, and peers. Integral to this "Academy Methodology" is the interest and career-themed approach designed to engage all students with learning that is rigorous and relevant!
Our Academies:
1. BLIS - Academy of Business, Leadership, & International Studies (includes CAICC & JROTC)
2. STEAM - Academy of Science, Technology, Engineering, Aeronautics, & Mathematics (includes CASA)
3. FAME - Academy of Fine Arts & Media Education
4. SHARE - Academy of Sports, Hospitality, and Recreational Education
If you have a not selected an academy, please contact your child's counselor to declare it!
for important updates and information!
OUR VISION:
100 % Student Success
OUR MISSION:
The mission of Clearwater High School is to build relationships with our students that allow us to provide a rigorous and relevant educational experience that allows for college and career experiences, that truly prepares them for post‐secondary life.
---