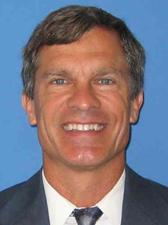 Tom Lechner
Assistant Superintendent Technology and Information Systems
As the Assistant Superintendent of Technology and Information Systems, Mr. Lechner is responsible for user support, core systems, network, communications, records management, and application support & development. This work involves technology and communication systems throughout the entire Pinellas County School district.

He began his teaching career in 1981 at Shorecrest Preparatory School in St. Petersburg, FL. In 1986, he transferred to Pinellas County Schools and taught at Cypress Woods Elementary followed by seven years as a teacher at Sandy Lane Elementary. In 1994, Mr. Lechner transitioned to the administrative side of education and spent the next thirteen years as an assistant principal at Carwise, Tarpon, and Oak Grove Middle Schools. In 2007, Mr. Lechner was selected as the principal at Seminole Middle School where he remained until his most recent appointment to Assistant Superintendent in November, 2013.

Mr. Lechner is proud to have earned three degrees from Florida schools of higher education. He earned a Bachelor of Science degree at the University of Florida (Go Gators!), a Master's Degree from the University of South Florida (Go Bulls!) and an Educational Specialist Degree in Educational Leadership from Nova Southeastern University.

Mr. Lechner has resided in Pinellas County since 1964 and graduated from Dunedin High School in 1977. He is happily married and has a daughter and a son.