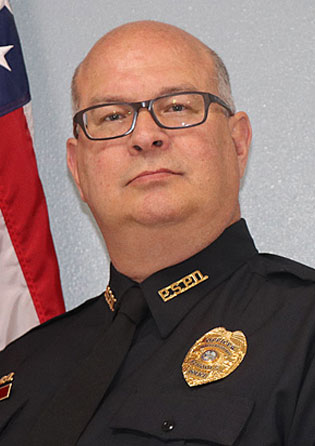 Officer Rexroad grew up in a military family, spending his early years in Germany. After returning to the United States, he attended high school in central Illinois. After graduating from high school, Officer Rexroad spent a short time at the University of Illinois before joining the United States Marine Corps, where he served at the American Consulate in Frankfurt, Germany and the American Embassy in Manama, Bahrain.
Upon the completion of his military service, Officer Rexroad served joined the Pinellas Park Police Department, where he served 30 years before retiring in 2017. Officer Rexroad graduated Summa Cum Laude with a Bachelor's Degree in Criminology and received the Distinguished Graduate Award from St. Leo University.
Officer Rexroad spends a great deal of time volunteering and fundraising for numerous charities, including the Tragedy Assistance Program for Survivors, Special Olympics, Leukemia and Lymphoma Society, the National Fallen Officers Memorial and many others.
Officer Rexroad is married and has two daughters, both of whom are in the gifted program in Pinellas County Schools.
Back to Pinellas County Schools Police