Bay Vista Fundamental Traditional Return to School
Fall 2020: Returning to School
The information below outlines what classes will look like as school reopens for high-quality, face-to-face, instruction.
Curriculum: PCS-adopted curriculum with lessons developed and taught by classroom teachers.
Details and Considerations
Remain enrolled in BVFS for 2020-2021 school year and keep your seat within our school
Follow and adhere to all 2020-2021 PCS school building health and safety protocols and Code of Student Conduct.
Note: If the need arises to quarantine and/or close a classroom, school or the entire district due to health concerns, instruction will continue but transition to the digital model noted within MyPCS Online until students and teachers return to traditional instruction. All decisions for quarantine and/or closure of classrooms, along with return dates will be made with the Department of Health.
Traditional, in-person, learning following the regular student schedule and student calendar (180 days of instruction) and follow our school bell times.
The link BVF Traditional Return to School has up-to-date information on NEW Fundamental Guidelines, Dress Code, Classroom and General Education Settings, and more!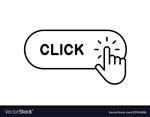 ---