PCSB Digital Learning Plans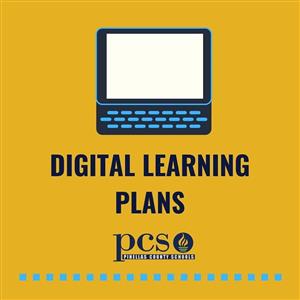 SCHOOL CLOSURE AND DIGITAL LEARNING PLANS UPDATE
March 18, 2020
10 a.m.
We want to thank everyone for their continued support during this time of uncertainty. Gov. Ron DeSantis and the Department of Education are requiring all school districts in the state to close for students until April 15.

From March 23-27, all schools will undergo deep cleaning and all employees will engage in activities that will support preparation for digital instruction. During this time, our goal is for students and families to access grade level, academic enrichment activities and get to know the digital platforms that are available through our Digital Learning Students and Families webpage.

On Monday, March 30, the district will transition to the course/class-specific assignments developed and led by their teachers utilizing the Microsoft 365 Teams platform.
We want to make this change as easy as possible. All resources for students and families, including frequently asked questions and how-to tutorials are available on our Digital Learning Students and Families webpage. https://www.pcsb.org/Page/32734
Check www.pcsb.org/coronavirus for future updates.
---