Back to School Information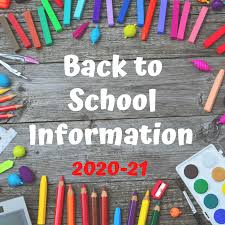 Back to School information for families
The Pinellas County Schools online Back to School Guide, www.pcsb.org/backtoschool, provides a variety of resources to help families start the year off right. Resources include links to back to school forms, registration information, school meal information, immunization requirements and the student calendar.
Reopening resources for PCS staff and families
You'll find videos on various topics, including what to expect on school campuses, mask wearing, cleaning protocols, germ prevention and social distancing at www.pcsb.org/reopening. Information about COVID-19 case protocols is available on the Pinellas County Schools Staff Intranet page: www.pcsb.org/staff
Meal Distribution info
Meals will be available to students enrolled in MyPCS Online. While lunchtime might look different, the PCS Food & Nutrition team continues to ensure that every student has access to nutritious meals. Learn more.