2019 Powerful Women Gibbs EMT Graduates!
2019 Powerful Women Gibbs EMT Graduates!
There is exciting news in the world of Jonathan C. Gibbs EMT Preparatory Academy. Shakayla Berthelot and Alyssa Sims have passed the national EMT certification exam!!! They sat for the National Registry of Emergency Medical Technicians (NREMT) EMT cognitive exam on Monday, July 8. These young ladies were part of the inaugural class to complete the EMT Preparatory Academy and successfully complete the dual-enrollment EMT coursework provided by St. Petersburg College. They put forth a great deal of effort to reach this milestone and are now eligible for employment as EMS professionals. These are the outcomes we visualized at the inception of the program.
Please congratulate them on successfully navigating this multiyear process!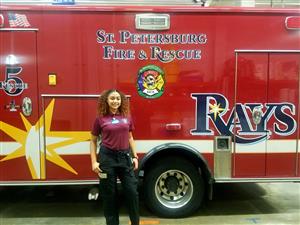 Ayssa Sims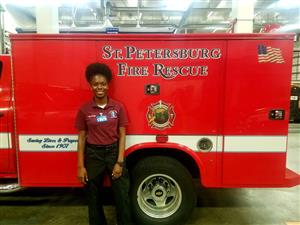 Shakayla Berthelot