End-of-Year Celebratory Parade
Join us in our end-of-year drive through parade for scholars and families to celebrate the conclusion of the 2019-2020 school year!!! This event will take place on Wednesday, May 27th.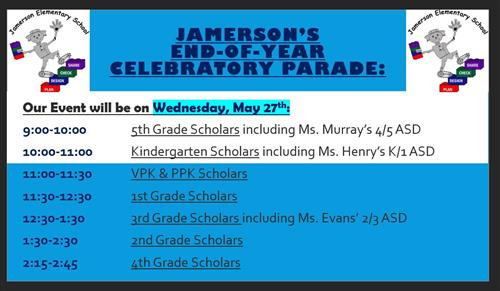 We ask that everyone remain in their cars and wear a mask at all times during the parade. A map of the parade route, and further directions for families, will be coming soon!
Please feel free to decorate your cars and show our scholars, teachers, and administrators the Jamerson spirit!!!