Fill the Bus Book Drive
Pinellas County Schools is working with community partners to curb learning losses over the summer. Help Pinellas County Schools put books in the hands of students this summer by donating books at the Fill the Bus drop-off dates and locations:
8 a.m. to 10 a.m., Monday, April 25 at Pinellas County Schools Administration Building, 301 4th St SW, Largo
10 a.m. to 1 p.m., Tuesday, April 26 at Tyrone Square Mall, 6901 22nd Ave N., St. Petersburg
10 a.m. to 1 p.m., Wednesday, April 27, Largo Mall, 10500 Ulmerton Road, Largo
10 a.m. to 1 p.m., Thursday, April 28, Countryside Mall, 27001 US Highway 19 N, Clearwater
Donations are also being accepted at Barnes & Noble stores and online. To learn more about Fill the Bus and how to donate, visit www.pcsb.org/summerreading.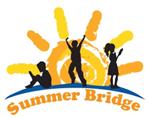 Could your child benefit from extra learning opportunities over the summer? Enrollment for Summer Bridge is underway. Summer Bridge offers learning opportunities for students during the summer to prevent learning losses and promote learning gains. Summer Bridge is designed for students who are not performing on grade level or need additional help to stay on track. The programs provide engaging, enrichment activities and intensive instruction to ensure that students are prepared for maximum success when the school year begins. Most Summer Bridge programs will run Monday through Thursday from June 20 – July 14. Parents of students who are performing below grade level received invitations for their children to participate. Please contact the school at 588-4730 if you did not receive an invitation and think your child could benefit from Summer Bridge. Parents can register online using the Student Reservation System at https://reservation.pcsb.org. Summer Bridge locations and the latest information can be found on the district's Summer Bridge website, www.pcsb.org/summerbridge

ANONA'S INVENTORS

FSA Testing Resources for Grades 3-5
Click here for FSA Tips For Parents

Anona Elementary Parent Survey 2015-16
http:// www.advanc-ed.org/survey/public/0256079
In an effort to improve system practices, Anona Elementary is conducting a Parent Survey. We value your opinion and ask that you take the time to complete this survey. Please be assured that your responses to this survey will remain completely anonymous. Your honest opinion is completely appreciated.
Thank you for your time and attention to this matter.
Anona Makes it into the news! Check around 1:30 for Anona students and parents to be featured!

Anona Elementary School was originally established in the 1800's. The first recorded history of Anona is in 1874. While the school building itself has been moved from its original location, we still strive to maintain that small community atmosphere,while increasing our use of technology offers your child the best of both worlds. Our active PTA and SAC members are a huge support to our "Anona Family" Today, we have a flourishing school community with more than 450 students in VPK through Fifth Grade.

The School Board of Pinellas County, Florida prohibits any and all forms of discrimination and harassment based on race, color, sex, religion, national origin, marital status, age, sexual orientation or disability in any of its programs, services or activities.
Pinellas County Schools is an Equal Opportunity Employer