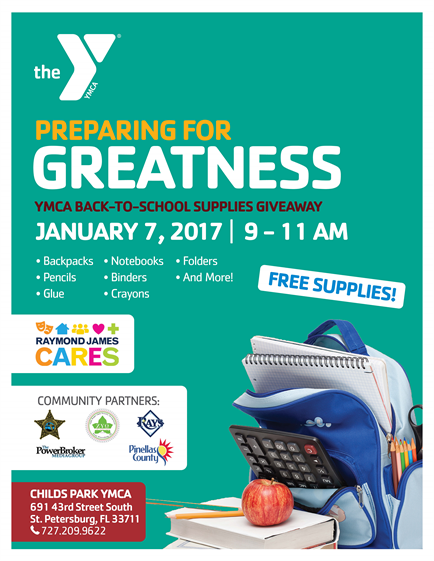 Thanks to a generous donation from our community partner Hands Across the Bay, students who return from the winter break, who are on time every day with perfect attendance for the 3rd nine weeks period will be entered in a raffle to win a bike. Thirty-Four lucky students will earn a bike for perfect on-time attendance for the 3rd quarter. We look forward to seeing your student on-time to school, every day ready to learn – and can't wait to distribute the bikes to the motivated students and families. To find out more about Hands Across the Bay or to thank them for supporting our students' success, please go to http://handsacrossthebay.org/ to learn more.
Book Fair in the Media Center Friday December 9-15, 8:30am-4:05pm

Thursday December 15th 6:30-8:00pm
Holiday Concert 1st, 3rd, and 5th Grades

Art Showcase Kindergarten, 2nd, and 4th Grades

Book Fair in the Media Center
Lakewood's Title I Parent Survey Link
Please click this survey link to participate in the annual Lakewood Title I Parent Survey. The purpose of this survey is to provide the Pinellas County School District's (PCS) Title I Program leadership with valuable feedback from parents of students enrolled at Lakewood. Your opinion counts!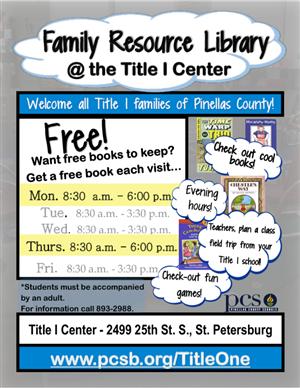 PCS Family Engagement Mobile App
The PCS Family Engagement Mobile App helps parents stay engaged in their children's education. The app is available for Apple or Android phones and tablets. The app provides links to all PCS school websites, the Back to School guide, FOCUS, district calendars, reminders about special events, resources to support student learning and more. The free app can be downloaded by visiting device app stores and searching for "PCS Family Engagement."
Pinellas County Schools Referendum 2016