Freshman Orientation



Thursday, August 4, 2016 - 6 pm - 8 pm
2016-2017 Lakewood Marching Spartan Camp!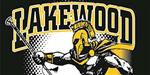 Marching Spartans Band Camp
The 2016 Marching Spartan Band Camp will be July 25th -29th! 8am-8pm If you haven't signed up for the new reminder.com group to receive updates and important band information, please Text 81010 with the following message : @newlak
*Camp is mandatory for all participating members of the Band!
Our upcoming marching season will include competitions, Friday night football games, exciting shows and music, and great scholarship and travel opportunities. We also have a new uniforms and wind suits.
Rehearsals during the season will be conducted in the evenings this year from 6pm-9pm, 2 days a week, Tuesday & Thursday. Mondays and Wednesdays are optional days that will be used for sectionals rehearsals when needed.
Click here register for camp!
Office 365 for All Lakewood Students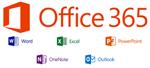 Microsoft Office 365 is now available to all students to use FREE at school, home, or anywhere in the world. Please click here for student login instuctions.