Spotlight
Lakewood Yearbook and Senior Dues

Yearbooks are $80 for a certain amount of time. If you wish to buy a yearbook bring cash or a check made out to Lakewood High School to room C-100.

For the class of 2017, senior fees are currently $105 for the remainder of 2016, but if you wait until January of 2017, they will be $125. Remember, you cannot go to certain events without your senior dues! To pay them, you need to go to room B104, and speak to Ms. Santiago.


ELP

ELP for students who need assistance will occur in B103 every Tuesday through Thursday



Office 365 for All Lakewood Students


Microsoft Office 365 is now available to all students to use FREE at school, home, or anywhere in the world.
Senior Info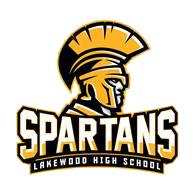 Lakewood High Class of 2016

Upcoming Events
Senior fees are now being collected. Pay $105 by December 16th and save $20, come January they will be $125.
Our Mission
The mission of Lakewood High School is to prepare our students to be successful and adaptable in a dynamic world.
Schedule
The school day starts at
7:05 AM
and ends at
2:05 PM
. Lakewood uses block scheduling meaning 8 periods over two days.
A "
Black"
Day Schedule
(Periods 1,3,5, and 7) or

B "

Gold

"

Day Schedule

(Periods 2,4,6, and 8)


Lunch: 10:20am - 10:50am
10:50am - 12:25pm