Spotlight
Student vs Teacher Lip-Sync

The Teachers Vs Students Lip Sync will take place on Friday, March 10, in Lakewood Auditorium. Good luck students ... you're going to need it!

Parent - Student Surveys

In an effort to improve system practices, Lakewood High School is conducting a Student Survey (Middle and High). We value your opinion and ask that you take the time to complete this survey. In order to complete the survey, please go to:

Click here to open student survey
Click here to open Parent Survey

Please be assured that your responses to this survey will be anonymous. Your honest opinion is appreciated. Thank you for your time and attention to this matter.

Lakewood Yearbook and Senior Dues

Yearbooks are now $80; If you wish to buy a yearbook bring cash or a check made out to Lakewood High School to room C-100.

For the class of 2017, senior fees are now $125. Remember, you cannot go to certain events without your senior dues! To pay them, you need to go to room B104, and speak to Ms. Santiago.


Extended Learning Program

ELP for students who need assistance will occur in B103 every Tuesday through Thursday 2:30 - 3:30



Office 365 for All Lakewood Students


Microsoft Office 365 is now available to all students to use FREE at school, home, or anywhere in the world.
Senior Info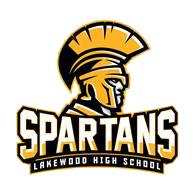 Lakewood High Class of 2017

Upcoming Events
Senior fees are now $125.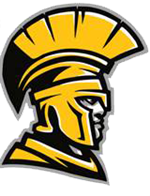 Grad bash
tickets will go on sale in February for $100. All Senior Dues must be paid in order to purchase tickets.
Graduation Testing:
· The next ACT is April 8th. The deadline to register is March 3rd.
· The next SAT is March 11th. The deadline to register is February 10th.
· The In-school ACT for seniors needing a concordant score is February 28th.
· The in-school SAT for seniors needing a concordant score is April 5th.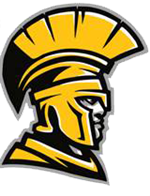 The deadline to buy a Senior Tribute Ad in the Lakewood yearbook is quickly approaching! This is a chance to congratulate your senior on the occasion of his or her graduation. The final deadline is Tuesday, Jan. 31, 2017. Payment, pictures and message for all ads are due at that time. For more yearbook info, contact Ms. Stephenson at stephensonal@pcsb.org.


The last week in April will be
Senior Week
, please watch out for more announcements regarding all the activities.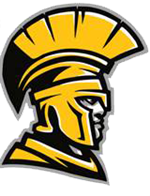 FOLLOW US ON TWITTER: @LHSSPARTANS for reminders on senior information.

Our Mission
The mission of Lakewood High School is to prepare our students to be successful and adaptable in a dynamic world.
Schedule
The school day starts at
7:05 AM
and ends at
2:05 PM
. Lakewood uses block scheduling meaning 8 periods over two days.
A "
Black"
Day Schedule
(Periods 1,3,5, and 7) or

B "

Gold

"

Day Schedule

(Periods 2,4,6, and 8)


Lunch: 10:20am - 10:50am
10:50am - 12:25pm