Free Breakfast and Lunch
Lakewood HS will have free breakfast and lunch this summer. Breakfast will be served from 7:30 to 8 and lunch will be served from 10:45 to 11:00. The meals are available to any child in the community 18 years and under.
2016-2017 Lakewood Marching Spartan Camp!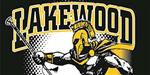 Marching Spartans Pre-Band Camp
Saturday June 11th 9am 1pm. New and veteran students will be fitted for uniforms and wind suits, introduced to leadership and staff, receive music, rent instruments, and learn basic fundamental playing and marching. Please wear comfortable clothing (no jeans), proper footwear (sneakers), and bring your instrument along with a positive attitude.

Marching Spartans Band Camp
The 2016 Marching Spartan Band Camp will be July 25th -29th! 8am-8pm If you haven't signed up for the new reminder.com group to receive updates and important band information, please Text 81010 with the following message : @newlak
*Camp is mandatory for all participating members of the Band!
Our upcoming marching season will include competitions, Friday night football games, exciting shows and music, and great scholarship and travel opportunities. We also have a new uniforms and wind suits.
Rehearsals during the season will be conducted in the evenings this year from 6pm-9pm, 2 days a week, Tuesday & Thursday. Mondays and Wednesdays are optional days that will be used for sectionals rehearsals when needed.
Click here register for camp!
Office 365 for All Lakewood Students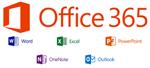 Microsoft Office 365 is now available to all students to use FREE at school, home, or anywhere in the world. Please click here for student login instuctions.


SNN photos are for sale!

If you like all the amazing photos SNN photojournalists take at football games, track meets, and other sporting events and activities, you now have the opportunity to buy them. Go to lakewoodsnn.smugmug.com and browse our galleries. Click on the photos you'd like to buy and simply make the purchase.