Happy Occupational Therapy Month!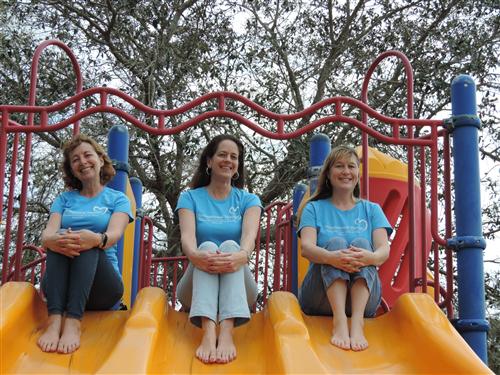 April is Occupational Therapy Month! April is a time every year for therapists all over America to bring awareness of our profession and to celebrate the accomplishments of our predecessors that helped establish our profession as it is today. Occupational Therapists make a difference in people's lives everyday by teaching daily functional skills to clients in schools, hospitals, rehab facilities, nursing comes, outpatient clinics and homes to name a few. We work with newborns to elder age. Occupational Therapy is a health profession concerned with promoting health and well being through "occupation."
The occupational therapists at Paul B. Stephens School are Vera Sheremeta, OTR/L; Darlene Guckenberger, M.S. OTR/L, and Mary Jo Ferretti, MOTR/L.
Occupational Therapy enables people to participate in the activities of everyday life!
New Sensory Room video featured on the Pinellas County School website!
The new and improved Sensory Room has officially opened this school year through the efforts of Paul B. Stephens staff, parents and community partners! Check out the video on the Pinellas County School website.
http://newsroom.pcsb.org/paul-b-stephens-schools-new-sensory-room-brings-calm-to-the-learning-environment/