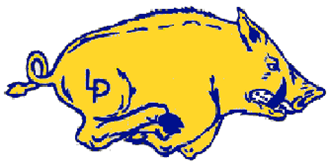 Summer Driver Education



Register now for free summer driver education
Pinellas County Schools will offer free driver education this summer in two sessions to public and private school students at no cost to families. Both sessions are scheduled from 7:30 a.m.-2:00 p.m. Must be a resident of Pinellas County. No graduates.
Registration begins February 10, 2015.
Note: A student is not registered in a course until confirmation is made by the instructor of the site.
Session 1 (10 days): June 8, 9, 10, 11, 15, 16, 17, 18, 22, 23
Session 2 (10 days): June 24, 25, 29, 30 July 1, 2, 6, 7, 8, 9
Requirements:
• Students must be at least 15 years old and have a learner's permit or operator's license when the session begins.
• Two absences will result in an automatic withdrawal from the course.
• Three tardies equal one absence.
There is a 40-student maximum for each session, so register as early as possible.
Families can choose any site from the attachments below.

To register, select a site and contact the school directly.