October is National Bullying Prevention Month and Domestic Violence Prevention Month
For more information and resources, visit the Florida Department of Education's site at http://www.fldoe.org/schools/safe-healthy-schools/safe-schools/
---
Referendum
The renewal of Pinellas County Schools Referendum will be on the Nov. 8 general election ballot. The Referendum strengthens reading, art and music programs, provides up-to-date technology, and helps recruit and retain quality teachers. Voters overwhelmingly supported the Referendum three times, including its initial approval in 2004. An independent citizens committee oversees Referendum expenditures to ensure money is spent as voters intended. The Referendum costs the average single-family homeowner less than $5.50 a month. Every penny of the funding goes directly to Pinellas County classrooms. For more information, please visit www.pcsb.org/referendum and to view a video https://vimeo.com/174344005

---
District Application Process
Looking to apply to our magnet program of choice? You can attend Information Sessions, Information Fairs, and Discovery Nights to learn more about Gulf Beaches Elementary Magnet Center for Innovation and Digital Learning.
Information Sessions: November 1st, 6:30 p.m. at Boca Ciega High School, November 2nd, 6:30 p.m. at Countryside High School, November 7th, 6:30 p.m. at Pinellas Park High School (all session held in the schools' auditoriums)
Information Fairs: November 10th, 6:00 p.m. at Gibbs High School, November 12th, 9:00 a.m. at Pinellas Park High School

School Tours: Call ahead to make an appointment - 11/18, 12/2, 12/9, 12/16, 1/6, 1/13
Discovery Night: December 15th, 6:00 p.m.
Application Period for NEW STUDENTS ONLY: January 4th - 13th
Acceptance Period: February 8th - 15th
Note: If your student currently attends our school, you do not need to apply to the program again in January.
---
Alliance for Family Engagement
Hooked on Family Engagement To Increase Student Achievement Conference!
Workshops for Parents, All Grade Level Staff, Administrators, and Community Members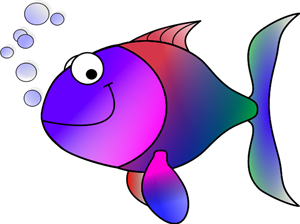 November 4, 2016 - 8:00 a.m.—3:30 p.m.
Registration $85.00
(Includes continental breakfast, lunch, and door prizes!)
St. Petersburg Hilton Bayfront Hotel
333 First Street, South, St. Petersburg 33701
Parking $5.00
Register now for this outstanding conference.
15 sessions to promote family engagement and to increase student achievement; network with colleagues; and visit the vendor walk.
Workshops Include:
Family Engagement Workshops - Help! My Child just won't THINK!
The Science Guy - Kinesthetically Speaking Too! - Understanding the Impact of Trauma Informed Schools - PreK/VPK - I am your daughter - Stories and STEM - Social Media - True Colors - and much more…
Bobby Petrocelli, Keynote Speaker, Author of "You Matter, it Doesn't"
For more information call 727-588-5050
Day of Workshop Certificates Provided for Components Points in Your District
Pinellas County Schools Course #26933

---
Walking School Bus
For more information on this excellent initiative, please visit:
http://www.walkingschoolbus.org/
---
Zika Awareness and Prevention Information

Refer to the handouts sent home with your children
Please visit this site for further information: http://www.pcsb.org/zika
---
Being Fit Matters
As part of the county Physical Education program, students are tested on the health components of fitness. Please read the letter below and email any questions to Mr. Ferguson at fergusonr@pcsb.org
---
Grade Level Supply Wish Lists
Please click here to view KG - 5th Grade and Gifted Supply Wish Lists for the 2016-2017 school year
---
Important tips for navigating our site:
Visit our calendar for upcoming events! The link is located on the left hand side of this page in the Upcoming Events block.

Scroll down the page to see our Summer Camps, Announcements, Spotlight, and Mission tabs! They contain very important information.
Don't see what you are looking for? Still have questions? Please click on the "Contact" button at the top of this page to send an e-mail to Mrs. Piland. She will address your request as soon as possible.
Please Note:
*Click here to view our student uniform options