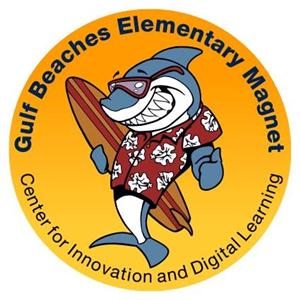 Prospective Gulf Beaches Elementary Magnet School families, please plan to attend our Discovery Night on Wednesday, December 17th from 6:00 p.m. - 8:00 p.m. Also, if you would like to tour our school campus during school hours, please call our front office to schedule a tour. They will be conducted on Fridays at 9:30 a.m. and 12:30 p.m. from now until December 19th.
Current parents, in an effort to improve system practices, Gulf Beaches Center for Innovation and Digital Learning is conducting a Parent Survey. We value your opinion and ask that you take the time to complete this survey.

In order to complete the survey, please go to:
http://www.advanc-ed.org/survey/public/6869680
Please be assured that your responses to this survey will be anonymous. Your honest opinion is appreciated. Thank you for your time and attention to this matter.