Congratulations to the City of Clearwater! Clearwater High School nominated the City of Clearwater as our Pinellas Educaton Foundation Business Partner of the year! Last night, at the Stavros Center, The City of Clearwater was named a finalist in the Large Business Category (one of three)! Way to go! Clearwater High School is fortunate to have a great working relationship with the City of Clearwater! Many thanks!
To the Greater Clearwater Community,

Happy New Year! It is hard to believe that we are at the halfway point of the school year! We have had a great first semester, and have so much to be proud of! Listed below are just a few highlights from first semester!

• Six students received the AICE Cambridge Outstanding
Learner Award for exceptional results in their Cambridge
Examinations
• Boy's Varsity Football - District Champions
• Girl's Varsity Volley Ball - District Champions
• Boy's Golf Team - Regional Qualifiers
• Girl's Golf Team – Regional Qualifiers
• Girls Cross Country – 1 State Qualifier (ranked 20th in the State)
• Boy's Cross Country – 1 State Qualifier
• Girl's Swim Team – 1 State Champion
• Girl's Swim Team – Ranked 6th in the State
• Girl's Varsity Basketball – 1st Place at the Indian Rocks Christian Holiday Tournament
• Boy's Varsity Wrestling – 1st and 3rd place at the Eastlake Invitational
• JROTC – District Champions
• Clearwater Drama Department - 1Critic's Choice, 1 Honorable mention, 13 Superior and 9 Excellent ratings at our District Competition
• Clearwater Marching Band and Color guard – First Place at the Wiregrass Ranch FMBC Regional competition and also won best music, best color guard, best visual and best effect. They also brought home the first runner award up overall trophy for group 1A, 2A and 3A.
• FORD NGL Model School
• Model School Designation from ICLE
• Melinda Gates Grant Recipient for Personalized Learning
• Five Star School award for community Involvement for 15 years
• SACS Accreditation Status – Centennial Member
• Over 300 students were awarded the opportunity to go and see Star Wars: The Force Awakens on December 18, 2015 on opening day for reading outside of the school day during our second quarter reading initiative!

Rather shortly, the state will be announcing school grades for the 2014-2015 school year. I wanted to take a moment and congratulate, and thank you for your continued support of our initiatives, and the "Herculean" efforts you put into our school to make it the best it can be! We have made great strides in the areas of industry certifications, increased rigor (AP, AICE, and Dual Enrollment), and increasing the learning gains in our lowest 25%!

The state has decided that moving forward, all school grade announcements will take place in the summer. As a result, lagging data (the year previous) will be utilized for college and career acceleration (industry certifications and performance in advanced coursework), and graduation rate. This is very disappointing, especially considering our school has made strong gains in these areas.

To give you an idea, here is what the difference will look like for Clearwater High School:

Graduation Rate:
2013-2014 = 82%
2014-2015 = 87% (We may have the highest graduation rate gain in the district)
A 5% gain that will not be factored in this year!

Passing Scores in Accelerated Curricula:
AP & AICE 2013-2014= 244
AP & AICE 2014-2015 = 370
Dual Enrollment 2013-2014= 122
Dual Enrollment 2014-2015= 183
An increase of at least 187 students passing accelerated curricula that will not be factored in this year!

Enrollment in Accelerated Curricula (AICE, AP, & Dual Enrollment):
2013-2014 = 837
2014-2015= 1293
An increase of 456 students in accelerated curricula that is not factored in this year!

Industry Certifications:
2013-2014 = 657 earned, with 114 on the CAPE list
2014-2015 = 948 earned, with 126 on the CAPE list
At least a twelve point gain that will not be factored in this year!

Learning Gains in the L25:
2013-2014: 60 %
2014-2015: 67 %
A 7% gain that will not be factored in this year!

Another disappointing fact is that once again, the school grade designation will not be including the learning gains, nor the number of students in rigorous courses in the calculation this year. Interestingly enough, they do plan to bring back the learning gains starting next year.

As anyone can see by this data, the school grade designation is not giving us a true representation of the real work with our students that is taking place in our school! At minimum, we should have been able to maintain a "B" school grade designation. Keep in mind, we received a "B" designation last year based upon the same variables! Without the new increased variables outlined above, it will be interesting to see what we get! We should hear soon!

I am very proud of our accomplishments, and I know we will continue to increase rigor, relevance and relationships; thus providing the best educational experience possible for our students! Thank you again for your commitment and dedication to Clearwater High School! Go Tornadoes!

Sincerely,
K. Mastorides
Principal, CHS
Winter Break is almost over!
School starts Tuesday, January 5, 2016 at 7:05!
Don't be late, and make sure you are in dress code!
Go Tornadoes!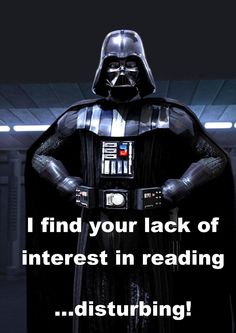 Well Darth Vader, not at Clearwater High School! Our student's felt the force, and over 300 students were part of the reading iniative and became part of the Rebel Alliance, and saw...
STAR WARS: The Force Awakens on December 18, 2015! OPENING DAY!
Congratulations to our Varstity Football Team!
District Champions!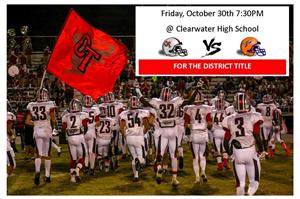 Congratulations to Mr. Larson and the members of our CHS Swim team!
The girls swim team finished 6th overall in the state,
and a first place CHAMPION!!! Way to go!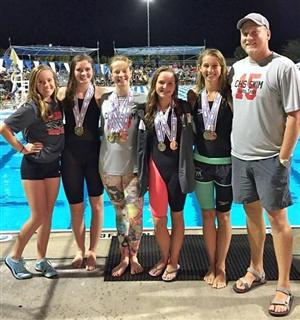 CONGRATULATIONS TO OUR LADY TORNADO VARSITY VOLLEYBALL TEAM!
DISTRICT CHAMPIONS 2015!
CONGRATULATIONS TO OUR CROSS COUNTRY GIRLS TEAM!
3RD AT DISTRICTS, AND HAVE QUALIFIED FOR REGIONALS!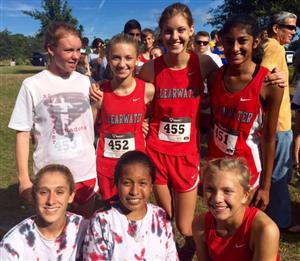 CONGRATULATIONS TO OUR JORDYN AVERS, OUR INDIVIDUAL CROSS COUNTRY DISTRICT CHAMPION!
AND, 20th in the STATE! GO CHS!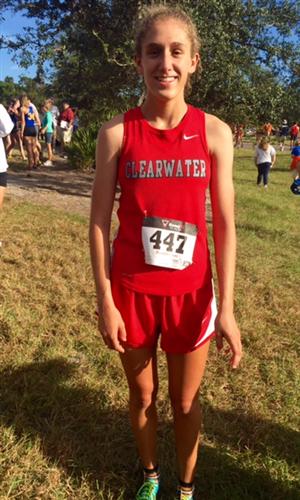 On Wednesday, August 26, 2015, Clearwater High School was recognized by the Career Education Board at the Superintendent's Roundtable! Our Career Academy of International Culture and Commerce has been recognized as an "Academy of Distinction"! In Dr. Grego's report to the Pinellas Education Foundation, he congratulated Clearwater High School for being recognized as a Model School by the International Center for Leadership in Education, and for receiving an award last year from the National Career Academy Coalition. Thanks for your continued support of the academy model, we would not be where we are without your continued support!!
Way to go Clearwater High School!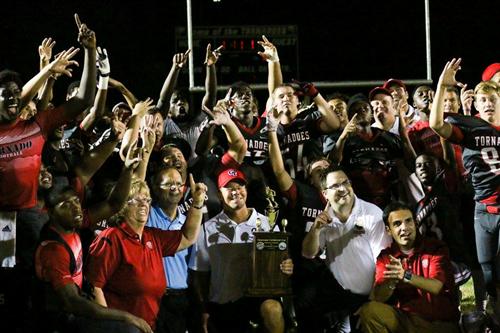 Congratulations Clearwater High School for winning the 1st Annual Clearwater Bowl as part of the Clearwater Centennial Celebration!
Clearwater defeated Countryside 35 to 7!
Mayor Cretekos presented a trophy to the Tornadoes at the end of the game! We had a huge crowd, and it was fun for all!
GO TORNADOES!
DRESS CODE:
Make sure you are in compliance with our modified student uniform Dress Code;
CONGRATULATIONS CLEARWATER HIGH SCHOOL!
For the second year in a row, Clearwater High School has been recognized as a Model School by The International Center for Leadership in Education (ICLE). Hundreds of schools apply, and only approximately twenty-five of the nation's highest performing and rapidly improving schools are accepted as models.
As a result of this recognition, Clearwater High School will have the opportunity to present several sessions on their school in June at the Model Schools Conference in Atlanta, Georgia (June 28 thru July 1).
Clearwater High School is the first and only school in the Tampa Bay Area to receive this distinction! Clearwater High School is being recognized for the way we continue to raise rigor and relevance for our students by utilizing a personalized learning approach within a Wall-to-Wall Academy Model with industry certifications options for our students. Their program truly prepares our students to be college and career ready!
GO TORNADOES!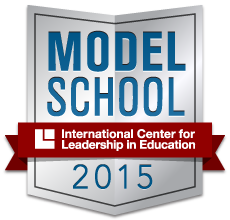 for important updates and information!
OUR VISION:
100 % Student Success
OUR MISSION:
The mission of Clearwater High School is to build relationships that will allow us to provide a rigorous educational process which gives students the relevant information and skills needed to prepare them for college and carrier pathways that will truly develop a foundation for life that enables and challenges them to be successful in a global and multicultural society.