NEW STUDENT ORIENTATION
New Student Orientation will be on Thursday, August 20, 2015 at 9:00 am in our Auditorium! All new students to our school are encouraged to attend! This is a great opportunity for you to learn about our school, programs, and how to get involved!
CONGRATULATIONS CLEARWATER HIGH SCHOOL!
For the second year in a row, Clearwater High School has been recognized as a Model School by The International Center for Leadership in Education (ICLE). Hundreds of schools apply, and only approximately twenty-five of the nation's highest performing and rapidly improving schools are accepted as models.
As a result of this recognition, Clearwater High School will have the opportunity to present several sessions on their school in June at the Model Schools Conference in Atlanta, Georgia (June 28 thru July 1).
Clearwater High School is the first and only school in the Tampa Bay Area to receive this distinction! Clearwater High School is being recognized for the way we continue to raise rigor and relevance for our students by utilizing a personalized learning approach within a Wall-to-Wall Academy Model with industry certifications options for our students. Their program truly prepares our students to be college and career ready!
GO TORNADOES!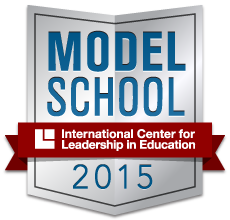 for important updates and information!