DID YOU READ DURING YOUR THANKSGIVING BREAK?
I
It is still not too late! Read and be a part of the fun!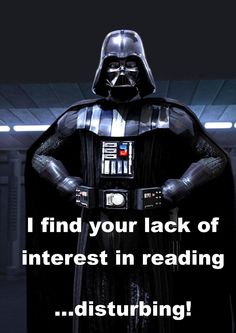 Students, are you reading?
Would you like to see STAR WARS: The Force Awakens on December 18, 2015? OPENING DAY!
Here is what you need to do:
1. Read 2 of the Science-Fiction / Adventure based books off the list in the picture (they can be found on the MacinVIA site on your Focus account.
2. Take and pass a Reading Counts quiz for each book
3. Fill out and turn in a permission slip and you are good to go!

What if I read more than the two books on the list and take the quiz? You name will be entered into a drawing before the movie!
You could win an IPOD touch, school hoodies, and several star wars related items!
Books can be read from any device through the MackinVIA link on FOCUS...
Go to our Facebook page or see Mrs. Smith or Mr. Krause for more information.
READ YOU MUST!
Congratulations to our Varstity Football Team!
District Champions!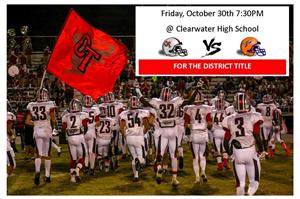 Congratulations to Mr. Larson and the members of our CHS Swim team!
The girls swim team finished 6th overall in the state,
and a first place CHAMPION!!! Way to go!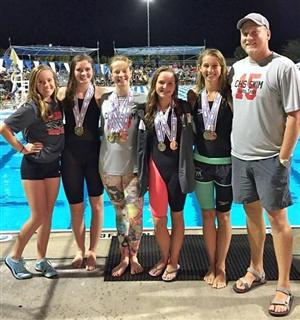 CONGRATULATIONS TO OUR LADY TORNADO VARSITY VOLLEYBALL TEAM!
DISTRICT CHAMPIONS 2015!
CONGRATULATIONS TO OUR CROSS COUNTRY GIRLS TEAM!
3RD AT DISTRICTS, AND HAVE QUALIFIED FOR REGIONALS!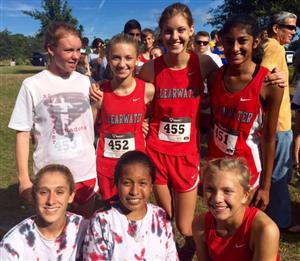 CONGRATULATIONS TO OUR JORDYN AVERS, OUR INDIVIDUAL CROSS COUNTRY DISTRICT CHAMPION!
AND, 20th in the STATE! GO CHS!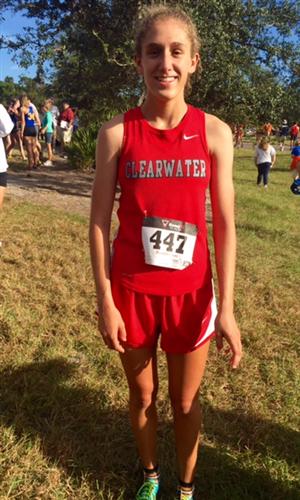 On Wednesday, August 26, 2015, Clearwater High School was recognized by the Career Education Board at the Superintendent's Roundtable! Our Career Academy of International Culture and Commerce has been recognized as an "Academy of Distinction"! In Dr. Grego's report to the Pinellas Education Foundation, he congratulated Clearwater High School for being recognized as a Model School by the International Center for Leadership in Education, and for receiving an award last year from the National Career Academy Coalition. Thanks for your continued support of the academy model, we would not be where we are without your continued support!!
Way to go Clearwater High School!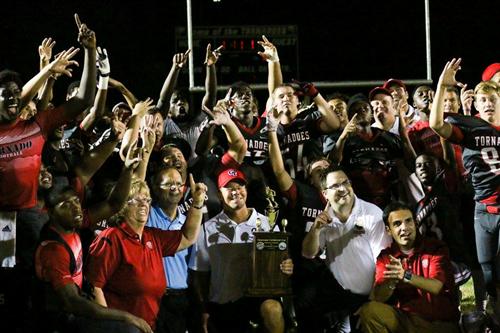 Congratulations Clearwater High School for winning the 1st Annual Clearwater Bowl as part of the Clearwater Centennial Celebration!
Clearwater defeated Countryside 35 to 7!
Mayor Cretekos presented a trophy to the Tornadoes at the end of the game! We had a huge crowd, and it was fun for all!
GO TORNADOES!
DRESS CODE:
Make sure you are in compliance with our modified student uniform Dress Code;
CONGRATULATIONS CLEARWATER HIGH SCHOOL!
For the second year in a row, Clearwater High School has been recognized as a Model School by The International Center for Leadership in Education (ICLE). Hundreds of schools apply, and only approximately twenty-five of the nation's highest performing and rapidly improving schools are accepted as models.
As a result of this recognition, Clearwater High School will have the opportunity to present several sessions on their school in June at the Model Schools Conference in Atlanta, Georgia (June 28 thru July 1).
Clearwater High School is the first and only school in the Tampa Bay Area to receive this distinction! Clearwater High School is being recognized for the way we continue to raise rigor and relevance for our students by utilizing a personalized learning approach within a Wall-to-Wall Academy Model with industry certifications options for our students. Their program truly prepares our students to be college and career ready!
GO TORNADOES!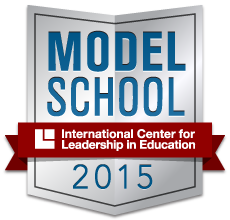 for important updates and information!
OUR VISION:
100 % Student Success
OUR MISSION:
The mission of Clearwater High School is to build relationships that will allow us to provide a rigorous educational process which gives students the relevant information and skills needed to prepare them for college and carrier pathways that will truly develop a foundation for life that enables and challenges them to be successful in a global and multicultural society.