Clearwater High School has the chance to win a FOX 13 pep rally!
The winner will get a visit from the Good Day Tampa Bay crew
and be featured on FOX 13.
We were the recipients back in the 2013-2014 school year! let's do it again!

The voting starts at 5:00 am on Friday, September 25 and runs through Tuesday, September 29! There will be no limit to the number of votes a person can cast online. Voting must be manual with no automated voting. See the Fox 13 news sports prep page for official rules!
Make sure you go vote! Let's make this the best homecoming week ever! Go Tornadoes!!!!
Homecoming is just around the corner! Here is a outline of the coming weeks events!
Check out our dress up days and other great opportunities to show school spirit!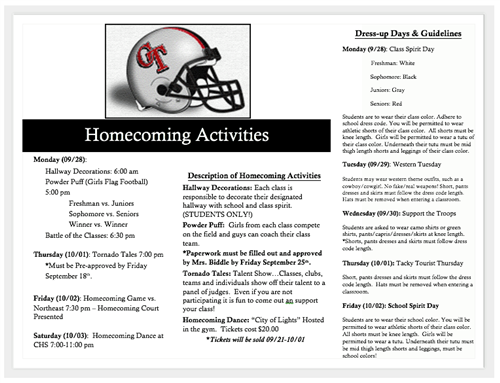 Congratulations on a great start to the 2015-2016 School Year!
On Wednesday, August 26, 2015, Clearwater High School was recognized by the Career Education Board at the Superintendent's Roundtable! Our Career Academy of International Culture and Commerce has been recognized as an "Academy of Distinction"! In Dr. Grego's report to the Pinellas Education Foundation, he congratulated Clearwater High School for being recognized as a Model School by the International Center for Leadership in Education, and for receiving an award last year from the National Career Academy Coalition. Thanks for your continued support of the academy model, we would not be where we are without your continued support!!
Way to go Clearwater High School!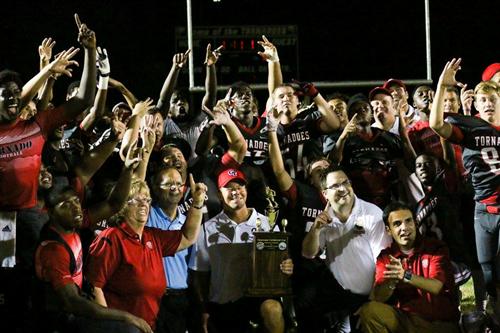 Congratulations Clearwater High School for winning the 1st Annual Clearwater Bowl as part of the Clearwater Centennial Celebration!
Clearwater defeated Countryside 35 to 7!
Mayor Cretekos presented a trophy to the Tornadoes at the end of the game! We had a huge crowd, and it was fun for all!
GO TORNADOES!
DRESS CODE:
Make sure you are in compliance with our modified student uniform Dress Code;
CONGRATULATIONS CLEARWATER HIGH SCHOOL!
For the second year in a row, Clearwater High School has been recognized as a Model School by The International Center for Leadership in Education (ICLE). Hundreds of schools apply, and only approximately twenty-five of the nation's highest performing and rapidly improving schools are accepted as models.
As a result of this recognition, Clearwater High School will have the opportunity to present several sessions on their school in June at the Model Schools Conference in Atlanta, Georgia (June 28 thru July 1).
Clearwater High School is the first and only school in the Tampa Bay Area to receive this distinction! Clearwater High School is being recognized for the way we continue to raise rigor and relevance for our students by utilizing a personalized learning approach within a Wall-to-Wall Academy Model with industry certifications options for our students. Their program truly prepares our students to be college and career ready!
GO TORNADOES!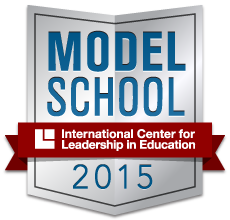 for important updates and information!
OUR VISION:
100 % Student Success
OUR MISSION:
The mission of Clearwater High School is to build relationships that will allow us to provide a rigorous educational process which gives students the relevant information and skills needed to prepare them for college and carrier pathways that will truly develop a foundation for life that enables and challenges them to be successful in a global and multicultural society.