Welcome to the web home of Dunedin High School, located in the heart of picturesque Dunedin, Florida and home to the Mighty Falcons and the DHS Scottish Highlander Band, the Best Band in the Land! Dunedin High School is also home to two academies, a fundamental school-within-a-school, a thriving JROTC program, numerous academic and athletic offerings, and many other programs that are designed to meet student needs.
DHS goes to SKILLS USA!

Please congratulate the following students for their success in the 2015 SKILLS USA leadership and skills STATE competitions which were held Sunday thru Wednesday, April 26 – 29, in Lakeland, Florida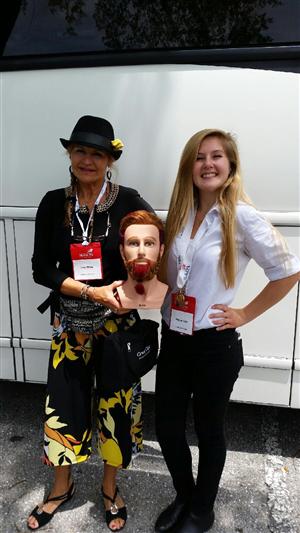 1st place Cosmo Mens haircutting – HAYLEE KAHL
2nd place Architecture Drafting – AUSTIN BARRY
4th Place Architecture Drafting DAVID CHRISTIE
4th place Cosmo Quiz Bowl – CHRISTIAN DIMILTA, KAYLEIGH GOODING, STELLA GIBSON, and TATUM THOMPSON
The following students also competed and did an excellent job though no medals were given:
JULIA ESTEP – Cosmo hair weave
CLAIRESSE PROTANI – Cosmo nail care
Thanks to Mr. Awe and Mrs. White for their time and efforts in preparing all their students for their success and achievements.