Welcome to the web home of Dunedin High School, located in the heart of picturesque Dunedin, Florida and home to the Mighty Falcons and the DHS Scottish Highlander Band, the Best Band in the Land! Dunedin High School is also home to two academies, a fundamental school-within-a-school, a thriving JROTC program, numerous academic and athletic offerings, and many other programs that are designed to meet student needs.
Watch our FABULOUS VIDEO about all that Dunedin High School has to offer!
AND, click here to download a two-page brochure about DHS!
---
Congratulations DHS Cross Country
Daniella Lopez and Shea Porter qualify for regional meet.
WAY TO GO FALCONS!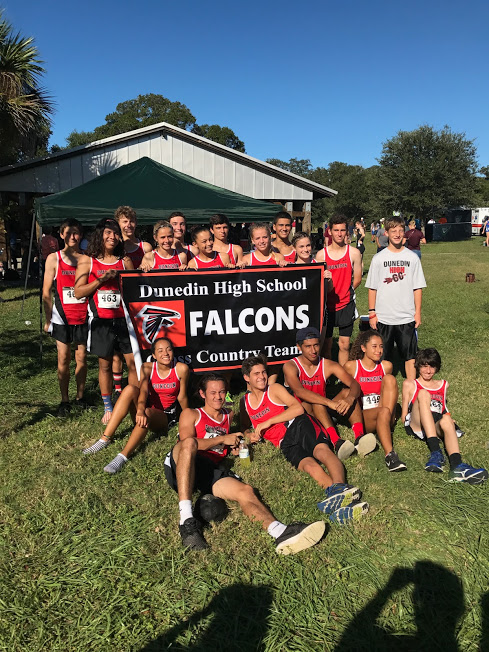 ---
Dunedin High School
Shadowing Opportunities!
Come check out the programs and academies at Dunedin High
You can learn more about the Fundamental, Architecture, Robotics and Design programs as well as daily life here at DHS by following a student through a portion of their school day.
Shadowing opportunities will be offered on Tuesdays and Thursdays beginning October 25th through January 3rd.
Each shadowing experience begins at 7:15 in our front office and concludes at 9:35. Parents are responsible for providing transportation to and from Dunedin High on this day.
To schedule a shadowing experience please call Theresa McCoige at 727-469-4100 extension 2018, or email at McCoiget@pcsb.org
We look forward to having you as our guest!
---
Real Bands Wear Kilts!

We are VERY excited to announce that the Scottish Highlander Band took the field in AAA competition at Seminole High School this weekend, with winning results:
Best Brass in AAA
Best Woodwinds in AAA
1st Place in Division AAA
4th place overall out of 13 competing bands across 5 divisions
It's noteworthy to add that the show this year is being written by two of the band's students: Brandon Schwab and Jacob Fox. To write a marching show as a high school student is extraordinarily demanding (and then to have their band director Ian Black as their editor makes it far more so), but they are doing such a fantastic job. If you haven't seen the show, entitled "In the Heart of the Stone," you'll have a few more chances. Come out and support these hard-working band students!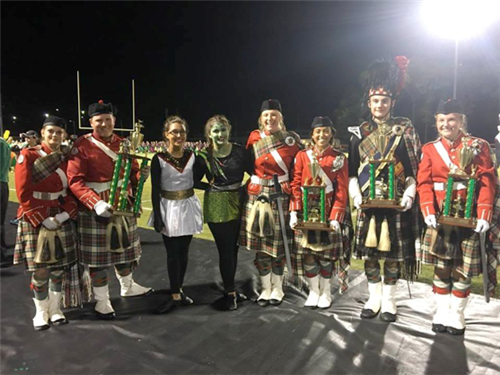 ---
Zika Awareness
For information about the Zika virus, please use the following link... http://pcsb.org/zika

Be safe, not sorry!
---
Check US Out!!

Click here to visit the new Senior Class website!!!

---
Click the graphic to schedule a session for Senior Pictures!!
---
It's that time of year...Get YOURS Here!