Return to Headlines
COVID impacts sports at Lakewood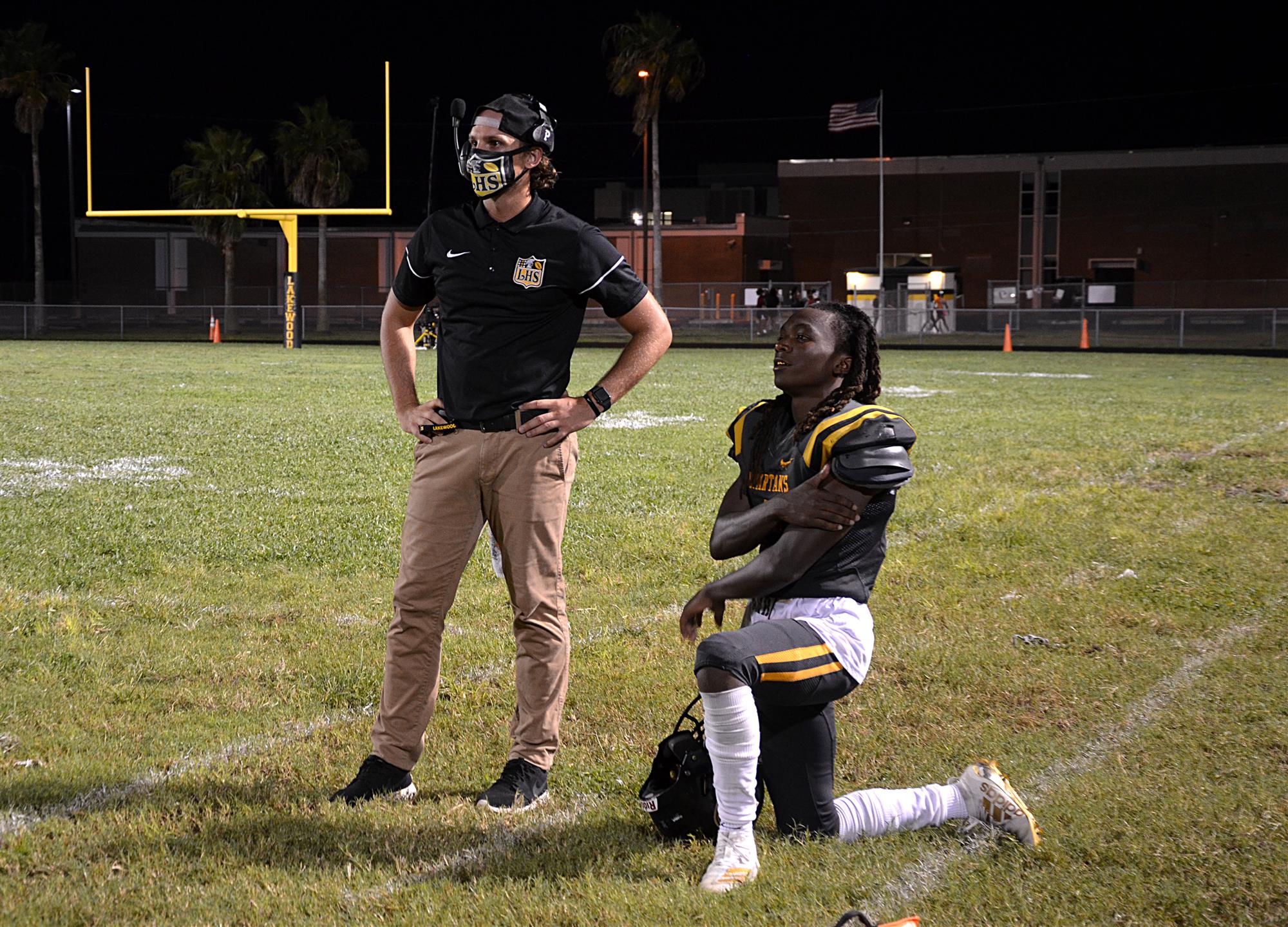 DESTINI GONZALEZ | SNN
By KA'WON REEDY
SNN Staff Writer
Playing high school sports has always been a challenge: the late practices, the morning practices, tough workouts. They all come into play when you begin high school sports.
But this year another challenge has come upon high school athletes: COVID-19.
Since Pinellas County voted to let the athletes play, they have to take the proper precautions and follow the new rules and guidelines that were given.
"COVID-19 has been a hurdle, but we have found a way to ride the waves of this pandemic though it has been very difficult, … but we have found a way to prevail," Lakewood High School head football coach Cory Moore said.
There have been a lot of changes in practice. For example, athletes must bring their own water to practice, and if they run out the coach will allow players to refill them in the school courtyard. If players are in the gym or anywhere inside, they must wear masks and socially distance.
Not only does this affect players and coaches, this also affects the parents who want to come out and support their athletes.
"COVID-19 has put a huge damper on this year's football games. For starters the season began late and then we still have to social distance and we won't be able to enjoy the game with our mask on," said Queen Harris, whose son is football player Jabriel Jackson, a senior.
In addition, the stadium isn't packed with fans like it used to be. The capacity has been capped at 25%.
"The home side capacity went from 2,000 to 313, and the away side capacity went from 500 to 188," athletic director Laura Mudd said.
That's a huge difference in the number of fans and that's why the tickets are selling out so quickly.
For the people who can't get a ticket or don't want to leave home, they can purchase tickets at www.Gofan.co watch the livestream of the game. For more information, go to http://pcsb.org/watchpcssports.
Fans can buy tickets to a single game or purchase a monthly subscription for $10.99. The sports that are livestreamed are football and volleyball now and basketball and soccer during the winter season, Mudd said.
Due to COVID-19 the Lakewood High School marching band won't be performing at the football games, because it would be hard for them to social distance and follow the rules and guidelines. However, there is a live DJ, playing crazy sounds and music.
"I miss the band performing, all the joy and excitement they brought to the games which made It enjoyable for the players and fans as well... their presence is missed," Mudd said.