Welcome to the web home of Dunedin High School, located in the heart of picturesque Dunedin, Florida and home to the Mighty Falcons and the DHS Scottish Highlander Band, the Best Band in the Land! Dunedin High School is also home to two academies, a fundamental school-within-a-school, a thriving JROTC program, numerous academic and athletic offerings, and many other programs that are designed to meet student needs.
---
GRADUATION PROCESSIONAL INFORMATION
Below are the groups for Graduation on Friday. Each grouping tells you who is in that group, which parking area to go to, and what time to be there. Group 1 should arrive by 7:15.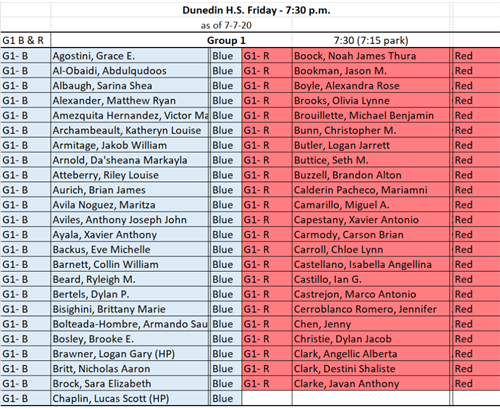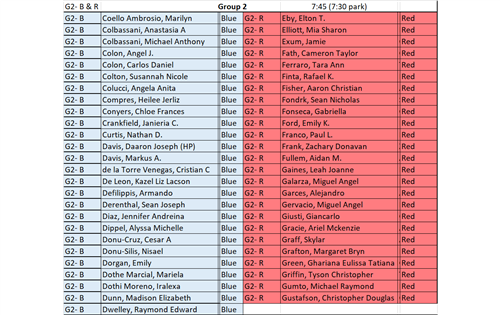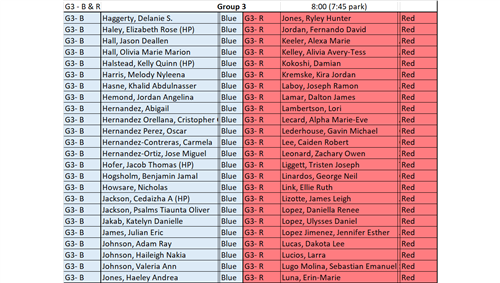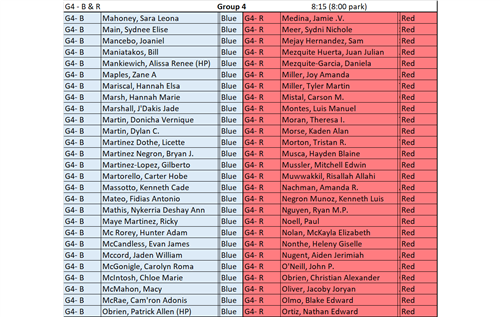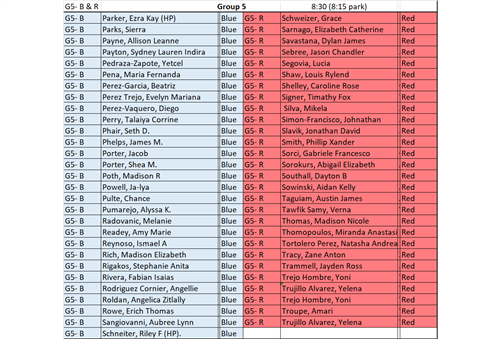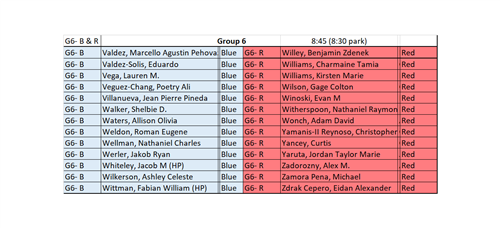 Spectrum Field Parking Map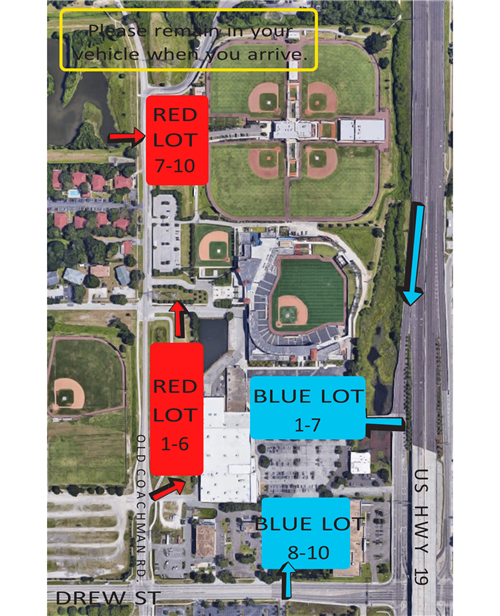 Clearwater High School Diploma Pick Up Map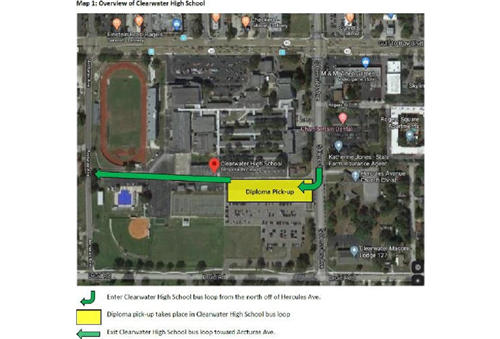 Watch the in-person graduation ceremonies on the PCS YouTube channel.
GRADUATION PROCESSIONAL INFORMATION
Location, Date and Time: Our Graduation Processional will be held on Friday, July 10, 2020 at Spectrum Field at 7:30 pm.
Prior to leaving home, please place a sheet of paper with the Graduates name and Dunedin High School on your dashboard. This will be used for both your graduation parking and with your diploma pick-up at Clearwater High School.
Spectrum Field Summer 2020 Graduation Ceremony Schedule (NEW)

Dunedin*

7:30 PM

7:45 PM

8:00 PM

8:15 PM

8:30 PM

8:45 PM

9:00 PM

Senior Alpha Order

A-CL

CO-G

H-L

M-O

P-T

V-Z

OPEN
Parking and Entrance to Stadium: All graduates and their four guests must be at Spectrum Field at the times specified below, and park in the specified parking lot (red or blue) and specified section (1 through 8). Graduates and their guests are to wait in their cars until a representative from Spectrum field greets you, and escorts you and your guests into the stadium. Prior to leaving home, place a sheet of paper with the Graduates name, and Dunedin High School on your dashboard. If you need ADA assistance, (Blue parking), please contact Mr. Kiblinger.
Processional: We will follow CDC guidelines, and the graduate and their guests will remain masked, together, and socially distanced from others. Name Card distribution and Class of 2020 masks will be provided to graduates during the check-in process at the stadium entrance. Graduates and families will be escorted into the processional, all the way to the stage
Roll Call: The readers (Ms. Foley & Ms. Minnix) will be located adjacent to the stage on either side, and the graduate will hand them their name card just prior to walking across the stage. The readers will be behind plexiglass, and the graduates will slide their cards under the glass for them to read. To ensure proper pronunciation, readers may ask for assistance with the graduate's name.
Walking Across the Stage: The Graduate will then proceed to the stage, and guests will move in front of the stage for pictures, filming and cheering. Graduates will walk across stage and stand next to a pedestal with the Dunedin Falcons Banners to pose for a picture.
Departure and Diploma Pick-up: The family will then rejoin their graduate, and will be escorted out of the stadium, and back to their cars. Graduates and their guests will then exit the parking lot and go to Clearwater High School (bus parking lot off of Hercules Avenue) to pick-up their diploma and other graduation items.
Dress with pride.
As far as dress code, we still maintain that this is a dignified ceremony, thus the dress code should reflect that sentiment. We have followed the district's long-time graduation expectations and dictated as such. However, we are always flexible with our students, staff, families, and other stakeholders, as we are all a part of the Dunedin High Community.
Light-colored dress shirt with tie, or blouse - dress pants or dress at proper length - dress shoes or flats – (no heels as they can be difficult to navigate on a grass field).
However, it will be hot so with the current circumstances in how this ceremony is being conducted, we want to be flexible in working with our students and their families, so below are alternative steps to be considered with dress code.
STUDENT ATTIRE:
FLAT SHOES (tennis shoes or flat sandals ONLY). Shoes will not be in graduation pictures
Caps and Gowns: (reminder caps may not be decorated)
Students may not take any items with them from the parking lot into the stadium. Guests may only carry cell phones and/or cameras for pictures and/or filming
Do not decorate your cap or gown in any way. The cap and gown is to be worn, and make sure the cap is level on your head, with the tassel on the right side.
Note: Graduates, do not bring, carry or have any items in your hands when you enter the stadium. This would include items such as cell phones, purses or valuables. A guest may have a cell phone or camera to take pictures or film, but, a graduate may not. Graduates not in compliance will not be permitted to enter the stadium or walk across the stage.
REMINDER: The Dunedin High School Graduation Ceremony is a dignified ceremony. Anyone who acts inappropriately during the ceremony will not receive his or her diploma.
---
Watch our FABULOUS VIDEO about all that Dunedin High School has to offer!
---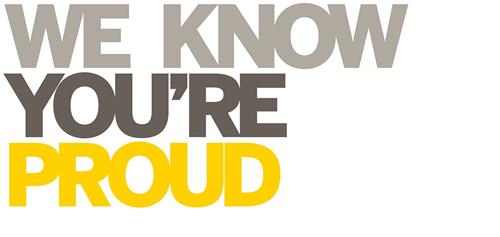 Blood, sweat and tears.
Laughs, jokes and successes.
It's all preserved in the yearbook.
Order your yearbook today at https://www.yearbookordercenter.com/index.cfm/job/540.
---
Homework Helpline - 727-547-7223
The Homework Helpline offers free homework help for students in grades 1 through 12. The Helpline is staffed by Pinellas County Schools teachers who are certified in math, science, language arts, and social studies. Helpline teachers have access to textbooks that are used in the district and can assist students with homework in most subjects. Homework help is available from 5 - 8 p.m. Monday through Thursday, on all school days except when there is no school the following day.
---
Students can now reset their passwords in Focus. Click here for directions
---
School Safety Video
Active School Shooter Safety Video
---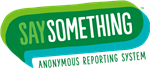 Click here to report bullying or safety concerns!!!