Welcome to the web home of Dunedin High School, located in the heart of picturesque Dunedin, Florida and home to the Mighty Falcons and the DHS Scottish Highlander Band, the Best Band in the Land! Dunedin High School is also home to two academies, a fundamental school-within-a-school, a thriving JROTC program, numerous academic and athletic offerings, and many other programs that are designed to meet student needs.
Watch our FABULOUS VIDEO about all that Dunedin High School has to offer!
AND, click here to download a two-page brochure about DHS
---
Games of the Weekk
Click here to see the games for this week!
---
Earn your AP Capstone Diploma at DHS
AP Capstone helps students develop key skills that they will use over and over in college: conducting research and communicating their results."
—STU SCHMILL, DEAN OF ADMISSIONS AND STUDENT FINANCIAL SERVICES, MASSACHUSETTS INSTITUTE OF TECHNOLOGY (MIT)
Learn more about the program at the links below:
https://apcentral.collegeboard.org/courses/ap-capstone/toolkit?SFMC_cid=EM102851-&rid=29413292
https://apcentral.collegeboard.org/pdf/ap-capstone-student-brochure.pdf?course=ap-capstone-diploma-program
---
Parents - Pinellas County Schools Wants to Hear From You!!
The Pinellas County School District is reaching out to parents to find ways to improve our schools. Click here to find out how!
El Distrito Escolar del Condado de Pinellas está contactando a los padres para encontrar maneras de mejorar nuestras escuelas. ¡Haz click aquí para descubrir como!
---
Please join Mr. Gulino and Mr. Locascio in celebrating the visual arts department at Dunedin High School being featured prominently at this year's regional Scholastic Art Awards. Please join us in congratulating our amazing FINE ART FALCONS for receiving 11 Gold Keys, 13 Silver Keys, and 15 Honorable Mentions for a grand total of 39 Scholastic Art Awards. Please view the images below, or the attached multi-page PDF where you can see thumbnails of the amazing student artwork (student names and grade levels are listed under each thumbnail).
Gold Key pdf
---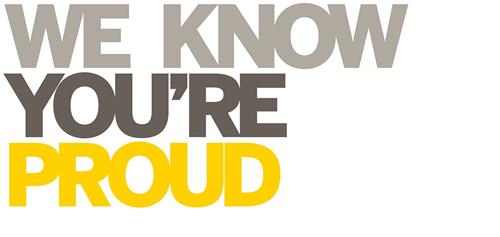 Blood, sweat and tears.
Laughs, jokes and successes.
It's all preserved in the yearbook.
Order your yearbook today at https://www.yearbookordercenter.com/index.cfm/job/540.
---
Homework Helpline - 727-547-7223
The Homework Helpline offers free homework help for students in grades 1 through 12. The Helpline is staffed by Pinellas County Schools teachers who are certified in math, science, language arts, and social studies. Helpline teachers have access to textbooks that are used in the district and can assist students with homework in most subjects. Homework help is available from 5 - 8 p.m. Monday through Thursday, on all school days except when there is no school the following day.
---
Students can now reset their passwords in Focus. Click here for directions
---
School Safety Video
Active School Shooter Safety Video
---
Click Here for the Pinellas County Schools Bullying Reporting System