Welcome to the web home of Dunedin High School, located in the heart of picturesque Dunedin, Florida and home to the Mighty Falcons and the DHS Scottish Highlander Band, the Best Band in the Land! Dunedin High School is also home to two academies, a fundamental school-within-a-school, a thriving JROTC program, numerous academic and athletic offerings, and many other programs that are designed to meet student needs.
Watch our FABULOUS VIDEO about all that Dunedin High School has to offer!
AND, click here to download a two-page brochure about DHS
---
Click Here to Buy Your Dinner Theater Tickets!
---
Games of the Week 4/8
Click Here for the Games of the Week!!!
---
Congratulations to the 2019 Skills USA STATE competition competitors and medalists, in cosmetology, architecture, and carpentry classes.
Everyone did a fantastic job.
Medal winners were:
COSMETOLOGY: 2ND PLACE – JORDAN SHIELDS, 3RD PLACE – ANGELINA GEIER
MENS HAIRCUTTING: 2ND PLACE – LUCERO LOPEZ, 3RD PLACE – MARIA NOONAN
ESTHETICS/FACIALS/MAKE-UP: DIANA MEZQUITE & GILLESE CHARREZ
NAIL CARE: 3rd PLACE - JENNIFER CHARREZ & ARACELI LOPEZ
Thank you Mr. Awe and Mrs. White for all their hard work.
GO FALCONS.
---
See Something, Say Something
-Remember if you See Something, Say Something by using the Say Something Anonymous Reporting System.
-You can access the reporting system by visiting www.saysomething.net. or calling 1-844-5-SAYNOW.
---
It is not too late to order your yearbook! You can order the book at DHS ONLY.
See Mrs. Kuerzi anytime during school hours! The yearbooks are only $75, CASH OR MONEY ORDER ONLY. Hurry before we run out. Reserve yours today!
---
Please join Mr. Gulino and Mr. Locascio in congratulating Amanda Nachman (11th grade) whose artwork was chosen for display in the Florida Art Educators Association 2019 K-12 Virtual Exhibition. This is a statewide student art assessment. There were 1,585 entries total and only 255 artworks received an Award of Excellence (16%); 103 artworks received an Award of Excellence with Distinction (6.5%). Amanda received one of each, and her work is currently displayed in the virtual exhibition, which you can view by clicking this link:
https://faea.org/programs/student-exhibition/
Additionally, Amanda's mixed-media drawing, which received an "Award of Excellence with Distinction," will be exhibited at the 2019 FAEA Annual Conference in Ponte Vedra Beach on November 7-10, 2019.
---
Earn your AP Capstone Diploma at DHS
AP Capstone helps students develop key skills that they will use over and over in college: conducting research and communicating their results."
—STU SCHMILL, DEAN OF ADMISSIONS AND STUDENT FINANCIAL SERVICES, MASSACHUSETTS INSTITUTE OF TECHNOLOGY (MIT)
Learn more about the program at the links below:
https://apcentral.collegeboard.org/courses/ap-capstone/toolkit?SFMC_cid=EM102851-&rid=29413292
https://apcentral.collegeboard.org/pdf/ap-capstone-student-brochure.pdf?course=ap-capstone-diploma-program
---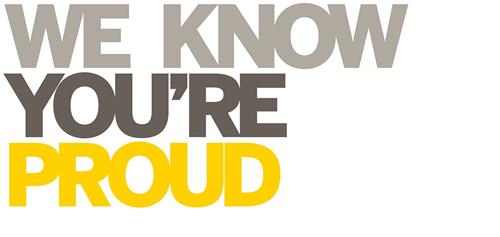 Blood, sweat and tears.
Laughs, jokes and successes.
It's all preserved in the yearbook.
Order your yearbook today at https://www.yearbookordercenter.com/index.cfm/job/540.
---
Homework Helpline - 727-547-7223
The Homework Helpline offers free homework help for students in grades 1 through 12. The Helpline is staffed by Pinellas County Schools teachers who are certified in math, science, language arts, and social studies. Helpline teachers have access to textbooks that are used in the district and can assist students with homework in most subjects. Homework help is available from 5 - 8 p.m. Monday through Thursday, on all school days except when there is no school the following day.
---
Students can now reset their passwords in Focus. Click here for directions
---
School Safety Video
Active School Shooter Safety Video
---
Click Here for the Pinellas County Schools Bullying Reporting System