Sunset Hills Elementary School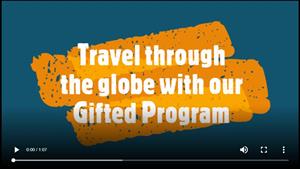 School Security Updates

Greetings Sunset Hills Elementary (SHE) families. If you have not heard, because of your support and our dedicated staff our school earned an "A" for the second year in a row. However, we are not resting on our laurels; we are looking for a "three-peat". We have been preparing for the challenges that come with each new year.
When it comes to school safety, significant changes have been made at the state, county and school level. As a result of the Marjory Stoneman Douglas High School Public Safety Act the following safety measures have been put into place in all Pinellas County Schools:
 All staff must participate in safety training.
 A full-time School Security Officer (SSO) will be placed on each campus.
 All exterior school doors must always remain locked.
 All visitors must have a valid ID and be cleared to enter the secure area of the school through Badge Pass.
 Visitors who do not have a JLA (Jessica Lunsford Act) Level 2 clearance must be escorted by school personnel
 Parents are not permitted to walk students to class except for the first three days of school
Due to the aforementioned mandates, Sunset Hills has implemented the following changes to our volunteer and visitor process:
 Officer Billy Volker, of the Tarpon Springs Police, will serve as our full-time SSO.
 Volunteers with JLA Level 2 clearance will be granted access to campus only on school scheduled volunteer opportunities.
 As we do not have supplemental staff to act as escorts, parents who wish to have lunch with their child may sign them out and eat with them in a designated area outside of the school gates. (Please note parents are only permitted to eat lunch with their child)
 Parents will no longer be able to join their students for breakfast or wait with them inside of the school campus
 When you have a scheduled parent conference, the teacher will meet you in the office and escort you to the classroom or to a school conference room.
Sunset Hills is a community school and considering the necessary changes to our school environment, I look forward to working with our School Advisory Council, PTA and School Safety Team to find ways to keep parents engaged while providing a safe learning environment.
Visit http://pcsb.org/safety for the latest district safety updates.
For more back to school information click the following link: MORE INFORMATION