2017-2018 6th Grade Orientation Nights
Week of March 6-10, 2017
Please click on the link below to locate information for current 5th grade students attending a PCSB middle school next year.
Please click on the link below to locate specific school personnel contact information for questions about orientation nights.
Could your child benefit from extra learning opportunities over the summer?
Registration for Summer Bridge is underway. Summer Bridge is especially important for students who are not performing on grade level or need additional help to stay on track. Summer Bridge provides engaging activities and focused instruction to prepare students for maximum success. Most Summer Bridge programs will run Monday through Thursday from June 6 to July 13. Register and find the latest information at
www.pcsb.org/ summerbridge
. Contact the school for additional info or help with the registration process.
Spring Break Homework Challenge!



Homework sheets were sent home Friday, March 10.
Please be sure to return the sheet to your teacher on March 21st!
5th Grade Visit to Tall Ships/USF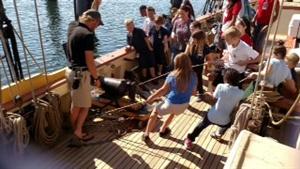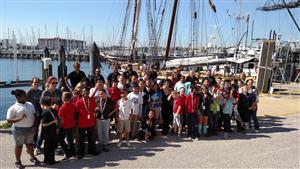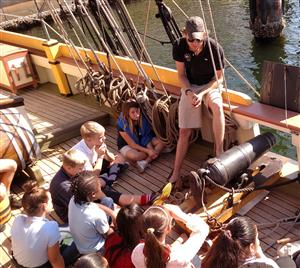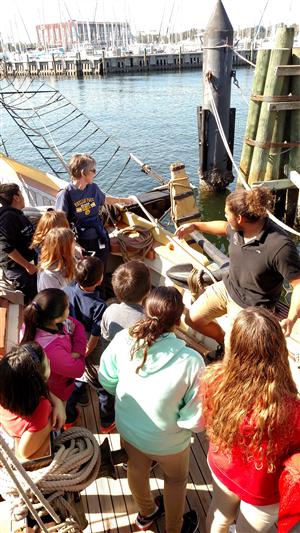 MYON Reading CHALLENGE WINNERS!
Congratulation to Mrs. Lints' and Mrs. Singleton's students for being top readers in the Myon Challenge Winter Break Reading Contest!
Thank you to David and Julie Cole from Myon for your continued support of our reading program!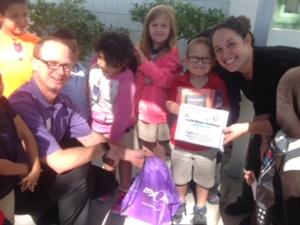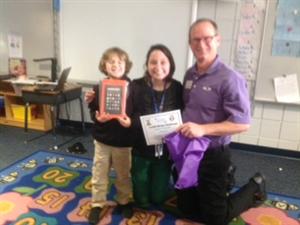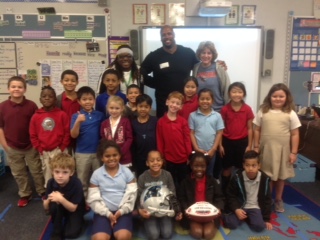 Corey Thorton and NFL star Ron Edwards with Mrs. Allston's Class

Promise Time Tutoring
As a student at Pinellas Park Elementary, your child is eligible to receive small group tutoring in Reading and Math. Promise Time Extended Learning Program is a great time to catch up, keep up and get ahead with small group tutoring.
Tutoring is offered Monday – Thursday from 3:45 PM – 4:45 PM. Please contact Melissa at
carterme@pcsb.org
for more information.