District Application Programs - Magnet and Fundamental Programs
The Initial Application Period for the 2020-2021 School Year has ended.
For private school and new to Pinellas County Schools applicants for the Centers for Gifted Studies and high school IB and Cambridge AICE applicants, please bring transcripts, test scores and/or copies of Educational Plans to Coordinators at the schools by Friday, January 24th.
The Acceptance Period opens on February 10th to 5 PM, February 21st.
The Late Application Period will open on March 23, 2020.
Learn more about District Application Programs
Questions?
The Student Assignment Office assists families during normal business hours, 8 a.m. to 4:30 p.m., Monday through Friday.
Contact Us: StudentAssignment@pcsb.org or (727) 588-6210
Procedures
Pinellas County Schools Graduation Rate Ranks at the Top in the State Among the Largest Ten Districts
January 9, 2020 (Largo, Fl.) – Pinellas County Schools is once again celebrating a record-high graduation rate for the 2018-2019 school year. According to the official report just released by the Florida Department of Education, the Pinellas County Schools graduation rate rose to 88.44%, up 2.44 percentage points from last year's record high, and more than 16.5 percentage points since 2013. Thanks to the continued commitment and support of the Pinellas County School Board, the district achieved the highest graduation rate among the state's ten largest districts.
Be Here to Get There!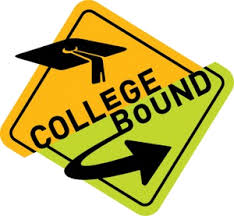 The doors open for breakfast at 8:15

All students are provided with FREE breakfast and lunch. Please take advantage of this wonderful program.
Check out this Video Tutorial for Families pcsb.org/FocusInfo
This video will help families know how to gain access and then navigate through the FOCUS SIS. Log in and see your child's grades and communicate with the staff.


Dress Code for High Point
High Point Elementary is encouraging and expecting students to wear school uniforms.
Students are receiving two uniform tops donated by the High Point PTO, YMCA, and Tech Data.
Our uniform top colors are blue, yellow, and maroon. Uniform bottoms can be khaki or navy.
Additional uniforms can be ordered by contacting Ms. Hickey (727-538-7440) in the front office.