Vision: 100% Student Success
Mission: To provide an equitable learning experience for all students and prepare all students for high school, college, career, and life.
---
Please visit our Title I section in the "About Us" tab. We need your feedback regarding our Parent and Family Engagment Plan and our Title I compact. Please send your feedback, ideas, or questions to Mrs. Therrien at therrienk@pcsb.org.
Thank you for your support!
Picture Day is December 8th. Online students can come to school between 5:30-7:00pm and get their picture taken that day.

---
DISTRICT APPLICATION PROGRAMS
Magnet/Academy Program Season is upon us! Please share this very important information with all 8th graders, and encourage 8th graders and their families to attend one of the following Virtual Choice Fairs.
High School District Application Program Virtual Fairs at www.pcsb.org/hsdapfair
November 2, 6:30-7:45 p.m.

November 7, 9:00-10:15 a.m.
High schools with Application Programs will hold Virtual Discovery Nights November 4 through December 18. View the full calendar here: https://www.pcsb.org/Page/17234. All Discovery Night events start at 6:00 p.m. unless otherwise indicated.
For more information, scholars and families should refer to the 2021-22 District Application Program Guide.
OGMS Teacher of the Year Ms. Hole

OGMS Support Staff of the Year Ms. Rosado and Ms. Amezquita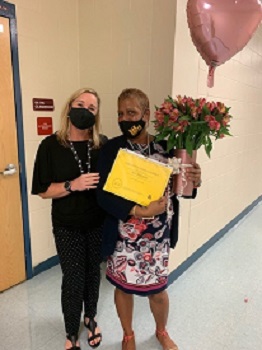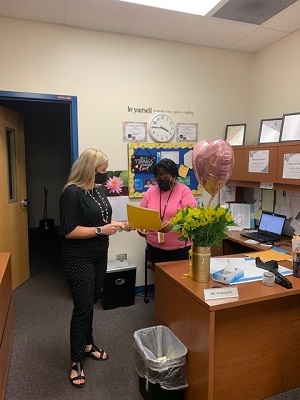 ---
Have questions about Canvas? Here is a video to help with some basic questions.