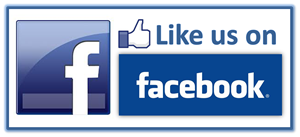 http://www.facebook.com/PoncedeLeonelementary/

Meet the Teacher is August 9 at 1:00pm. Come meet your new teacher and see where your classroom will be for the new school year.

Could your child benefit from extra learning opportunities over the summer?

Registration for Summer Bridge is underway. Summer Bridge is especially important for students who are not performing on grade level or need additional help to stay on track. Summer Bridge provides engaging activities and focused instruction to prepare students for maximum success. Most Summer Bridge programs will run Monday through Thursday from June 6 to July 13. Register and find the latest information at www.pcsb.org/summerbridge. Contact the school for additional info or help with the registration process. Attached is the Summer Bridge Flyer.


Thank you to all our parents who participated in the Title I parent survey. Here are the results of the survey Survey Results.


The Florida Department of Health (DOH) has been reporting widespread influenza activity statewide since January 2017 and Pinellas County is currently reporting the highest influenza activity levels experienced in the county during the 2016-17 flu season. The DOH believes that the peak for this influenza season has not yet been reached.Please read the attached letter to find out more information on what you can do to help reduce the spread of the flu this year.

Flu Letter To Parents

Ponce de Leon has been awarded funds under the FDOE's School Improvement Grant 1003(a) Initiative. The project period runs from now until September 30, 2017, and provides funding for additional support to help meet our schools' needs. If you would like to read more about this grant initiative, click on the following link: Grant Award Document


School hours are 8:35-3:05. Students may be dropped off no earlier than 8:05 in order to eat breakfast. Ponce de Leon does not have a uniform policy, but all students are expected to follow the District's dress code policy.

Pinellas County Schools is working with the CDC, Florida Department of Health and Pinellas County Mosquito Control to educate students and families about the Zika virus and tips for mosquito control. To find out more information, please click here.


Parents, each year Ponce de Leon develops a comprehensive PARENT INVOLVEMENT PLAN. This plan focuses on ways that Ponce de Leon Families can be engaged in curriculum based activities throughout the year. Click

PIP PLAN

to view this year's plan.

Did you know that we collect Box Tops? This program helps our P.E. department buy additional equipment. So if you have any at home, please send them in!

Promise Time Extended Learning Program is a great time to catch up, keep up and get ahead with small group tutoring in reading and math, digital learning with i-Ready®, and enrichment clubs for students K-5

th

grade. Join the Fun! Please contact

Mrs. Ku for further informatio

n

at 588-3573.