Welcome to Ponce de Leon Elementary School!
Vision: We are dedicated to building a community of successful problem solvers who are prepared to be responsible citizens and celebrate diversity.
Mission Statement: We are committed to:*Developing tolerance in all students *Providing a structured, safe learning environment *Instilling the belief that all students can learn *Linking standard-based instruction to real world applications *Teaching students to persevere when faced with challenges *Ensuring continuous learning for all.
FSA TESTING (Grades 3-5 only)

Our FSA tests are quickly approaching. Here are the testing dates to mark on your calendar and some things that you can do to help our scholars do their very best on these important tests.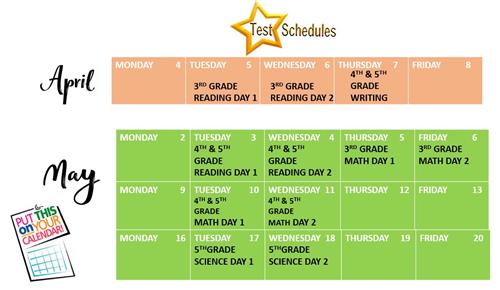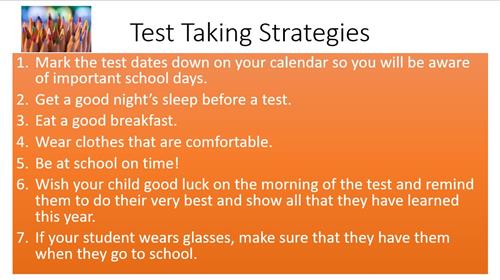 Student Hours:
8:45AM – 2:55PM
*Students may enter the campus no earlier than 8:15AM. We ask families to not drop-off students before 8:15AM. Supervision will begin promptly at 8:15AM.
School Hours:

Front Office Hours: 8:00AM - 3:30PM
Breakfast Time: 8:15AM - 8:40AM
Student Arrival (8:15AM-8:45AM) / Student Dismissal (2:50PM)
Arrival/Dismissal Locations:
Blue gate – All Walkers & Bike Riders (Betty Lane)
Green gate – Car Riders only
Bus gate - Bus students only
Yellow gate - PreK students and Siblings
If your child is a car driver, we kindly ask that you remain inside of your car. Please put a paper in your windshield using sizable print that has your child's name and grade level. If your child is a walker or bicycle rider, we ask that you wait patiently at the designated gate exit for your child.
Breakfast
Breakfast is free and served daily from 8:15AM-8:40AM. Kindergarten through Grade 2 students will receive a Grab and Go breakfast from the cafeteria. All students in grades 3-5 will receive a Grab and Go breakfast from the PE covered court. For students who do not want breakfast, they may sit outside of the door of their teacher's classroom until 8:30AM. Staff will be stationed throughout the campus to supervise students. At 8:30AM, all students will be able to enter their classrooms. Teachers will be standing at their classroom door to greet them.
Lunch
Lunch is free and served daily. For students who bring their lunch from home, it may only be eaten during the class designated lunch time. Please be sure to avoid sending unhealthy foods/snacks/candy/drinks.
Registration
For registration, please bring copies of the child's birth certificate, shot records, and physical if necessary. If you have questions regarding registration, please contact Linda Pioquinto at (727) 588-3573 ext. 2007.
School Dress Code:
For the upcoming 2022-23 school year, Ponce de Leon Elementary School has adopted a student uniform dress code. Show your Panther PRIDE by dressing for success each day! School uniforms can be purchased from Walmart Stores, Target Stores, Old Navy Stores, Sam's Club, The Children's Place, JCPenny, or order online by visiting www.frenchtoast.com.
Here's what to wear...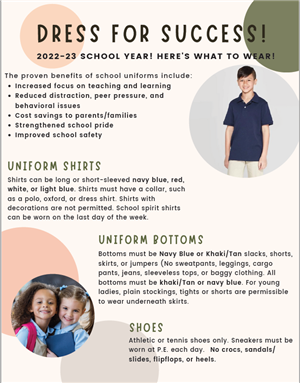 Dual Language Program:
Are you interested in more information about our Dual Language Program? Click on the link for details. Dual Immersion Program
Do you have a question/concern? We are here to assist you.
Please contact our Front Office at (727) 588-3573.
The Annual School Financial Report has been posted to the district website. The report can be found by following the link below:
https://www.pcsb.org/Page/23944