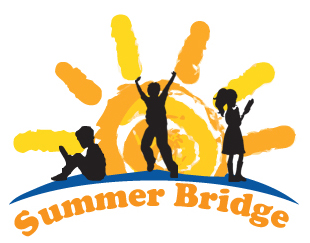 "Engaging activities and intensive instruction over the summer help ensure that students are prepared for maximum success when the next school year begins. Summer Bridge is especially important for students who are performing below grade level or who need extra support to be successful."

All students will enjoy the new Project Based Learning curriculum and all students are eligible to attend Summer Bridge.

Dates: June 6 - July 13
*No Summer Bridge July 3 or July 4
Hours: 8:35 a.m. to 1:35 p.m.
Days: Monday - Thursday

Transportation: Parents will be responsible for providing transportation for their children.

Food Service: Breakfast will be available at no charge to students. Lunch will be served before the end of the day. Students may bring bottled water.

Before and Aftercare: Childcare is available from 6:30 a.m. to 6 p.m. and all day on Friday. Parents wishing to take advantage of childcare must complete registration packets, which can be requested from the providers serving each school.

Lion families, Summer Bridge is an amazing opportunity for our students! Push that summer slide away!! (loss of reading levels during summer vacation)

* ALL of our students are invited to attend.
* Before and after care are available at all SB sites for
free.
* This year the curriculum is project based learning :)
* It's easy to register... Visit https://www.pcsb.org/Page/4032 for more information.
- Principal Garyn Boyd