Important Information for Summer:

MS Report Cards
Middle grades report cards and certificates for earning Principal's List and Honor Roll are now available for pick-up throughtout summer from the middle school office Monday - Thursday...8:00am until 12:00pm. This This also includes awards and certificates for students who were absent during the end of the school year ceremonies/last days of school.
**************************************************************************************************************
MAD FUN Summer Vacations....
We want to know where you will take the MAD FUN over the summer months!!! Submit photos of your summer travels with our school car magnets or your own creative signs using phrases like Mad Fun, Bringing the Sunshine to...
Want to have your photos posted on our website or Facebook page? Email your photos to: ateekc@pcsb.org.
**************************************************************************************************************
2018-2019 8th grade National Junior Honor Society Interest

NJHS is a service organization for students who exemplify and demonstrate the following traits: service, leadership, character, and citizenship. Eligible eighth grade students will be evaluated by a faculty advisory council on the basis of these traits. To be eligible for membership consideration, students must be in eighth grade and have a 3.0 grade point average on a 4.0 scale beginning with grades active in sixth grade and meet the behavioral and character requirements. If, after a student has been selected, but before the formal induction, the student is involved in an incident which places his/her qualifications in question, induction will not take place until the faculty advisory council re-evaluates his/her standing.
Students must also be able to verify at least 20 hours of community service with documentation. Acceptable forms of documentation include a letter or the form available on the website with signed documentation of the service done and number of hours. Service hours may be completed at the same place and should be signed off by a non-family member. The hours may begin at the beginning of his/her seventh grade year and need to be completed by the first day of 8th grade.
**************************************************************************************************************
Summer Bridge
Summer is here and Pinellas County Schools is excited to share that we will once again run a very powerful selection of Summer Bridge programs. Summer Bridge is an extended learning opportunity designed to ensure students do not lose the valuable progress they have made in their academic classes during the school year. The program is designed to help students build the skills and content knowledge necessary to pass assessments required by the State of Florida.
Some of our students received an invitation to Summer Bridge today because their student would benefit from attending the Summer Bridge program. However the Summer Bridge Program is available to all students who are interested. For more information check out the Summer Bridge website at www.pcsb.org/summerbridge.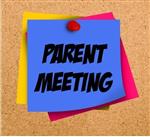 2018-19 General Membership Meeting Opportunities...

***Meeting dates for the upcoming school year will be posted soon on the Calendar.
1. SAC/Parent University

2. PTSA
****For SAC or PTSA meeting credit, you must arrive no more than 15 minutes from the start of the meeting opportunity you attend, and remain for the entirety of the meeting. Parking will be tight so arrive early, and available to you on our middle grades pe field. Please do not park on the car line itself. General membership meeting cards will be found in our media center for sign in.
3. Other Mtg. Credit opportunities:
Are you interested in earning meeting credit without attending a night time meeting? Our IAC needs you! Be a part of the IAC committee that meets on Tuesday and Thursday afternoons. You do not have to attend all meetings...serve when you can. Please email Mrs. Ivy (ivyd@pcsb.org) or Mrs. Crandall (crandallb@pcsb.org) to be added to the list of IAC volunteers. Serving on two IAC meetings equals one month's meeting credit.
You could receive General Membership Credit for lending a helping hand in the mornings and/or afternoons!! We could use your help in the mornings and afternoons with covering some of the gates or assisting in the parking lot on campus. If you are willing to help two mornings a month (or more if available) you will receive membership credit for the month of February. You would need to be on campus for about half an hour per shift. You do not need to be a Level II volunteer, but you MUST be a registered volunteer that has activated their FOCUS account for this school year. If you need help registering/activating your account, please contact our Family & Community Liaison, Stacie Allen at 727.547.7697. To sign up for one or multiple shifts, click on the link below:


www.SignUpGenius.com/go/60B0449A8AA28A64-maymembership1