Happy New Year Madfun!
We are ready to continue our 2021 school year with confidence and energy. We all look forward to tackling any challenges that lay ahead. We will build on your achievements and be mindful of what we can do better.
The beginning of a new year is the perfect time to hit refresh—jumpstart goals and get academically focused. Also, look inward and tap into those passions that will make a better you.
At this time, some parents may be thinking about requesting a change in their Learning Option -- MyPCS Online to face to face learning OR face to face to MyPCS Online. A request can be made at any time. We will work to honor the change within five school days of receiving your request, however, parents should be aware that changing Learning Options could result in a change of courses and/or schedule. Not all courses are offered in both Learning Options.
To submit your K5 request, please email: Mrs. Grace, school data management technician at gracel@pcsb.org . To submit your middle grades request, please email: Mrs. Porterfield, school data management technician at porterfieldd@pcsb.org
Please include your student's full name, grade level, and the best contact number to reach you. Remember to check this school website on a regular basis for more up-to-date information. It is our desire that the second half of the school year be excellent for everyone. If you need to meet with us, do not hesitate to contact us via email or telephone at 727.547.7697.
Every step taken in this madfun journey, we do it together to make our students, families, and community stronger, wiser and better one person at a time.
Be kind. Lift up each other. Continue to bring that sunshine from the beach.
Mr. Chris Ateek,
Principal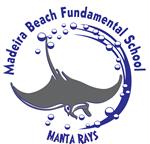 **********************************************************************
MBFS Digital Learning Guidelines
PLEASE READ...click on links below: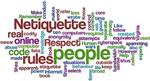 For MyPCS Information on Digital Learning...including Canvas parent training and tech help,
click on the link below: