Hello MBFS Students & Families,
As the calendar changes to the final month of 2021, it is with great joy that I send you Seasons Greetings. This has been a very special year. I have personally witnessed a resurgence in parent and student participation in school events and activities.
Let me say what a privilege it has been to work with, and for you all. I'm grateful for your help and patience in what has been challenging times. The experience of working with outstanding educators, families and dedicated students is always refreshing and stimulating and never more so than this year.
The word "charity" is our December character word for the month. It is no surprise, especially in this season of giving.
This year, we will continue a tradition that started many years ago--collecting for charities in our area. We have already been humbled by your donations of socks for "Sock"tober, and shoes for "Shoe"vember. Your generosity in providing others in need with gifts this holiday season is to be commended. Madeira Beach Fundamental is excited to join News Channel 8 this year with the Teddy Bear Round Up. Every year 15,000 Teddy Bears are collected and distributed to hospital patients, cancer survivors and families, centers for abused women and children, community health centers, special needs day care centers and foster children. Collections at Madeira Beach began Monday November 29th and continue through Friday December 10th. We are holding a school wide competition by homeroom class size. The class in each division that collects the most Teddy Bears will receive a breakfast party. Collection boxes will be placed in each classroom. Purchase a new Teddy Bear and send it in to help this wonderful program and show our MAD BEACH spirit.
We should be thankful that we are permitted to be of service to others.
Outside of school collection drives we are helping shape student learning, how to learn, and learn how to live. The glory of education is the opportunity it gives us to work with and help other people. Character is not defined by grade point average, but the ways we lift others, and how we all practice respect, responsibility, honesty, and self motivation.
This is the time of year for rejoicing and rededication. A quote from Thomas Drier says it well, "If we ever enjoy life, now is the time, not tomorrow or next year. The best preparation for a better life next year is a full complete harmonious joyous life this year period." I wish you the best of the holiday season, and remember to bring our madfun sunshine to all places that you go, and in all ways.
Mr. Chris Ateek,
Principal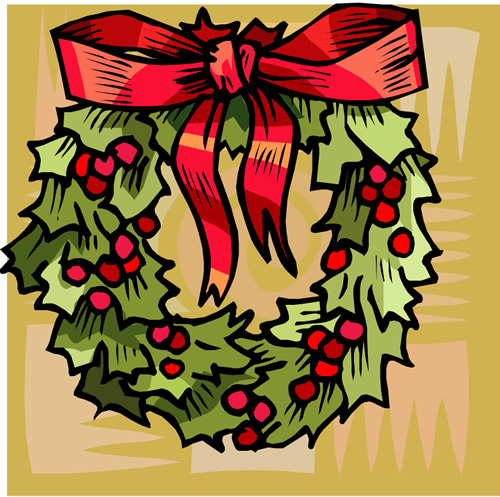 PRINCIPAL'S POSTS...
DECEMBER
12/9 MS Winter Chorus Concert, Osceola HS @ 6:30pm
12/10 Last day to donate for TEDDY BEAR ROUNDUP
1. HOLIDAY SPIRIT DAYS
To celebrate the holiday, MBFS will hold 10 days of Holiday School Spirit dates, starting Monday, December 6 and concluding Friday, December 17. Please see the attached spirit days calendar below.

2. WINTER BOUTIQUE
PTSA is hosting the Winter Boutique...an opportunity for our students to shop and find that perfect gift(s). Also
3. STAFF LUNCHEON
PTSA is hosting a luncheon to celebrate the MBFS staff. Please click the link below and sign up for needed items if you are able to help. Thank you for your support.
https://www.signupgenius.com/go/60B0449A8AA28A64-ptsa8
4. CAR LINE/GATE VOLUNTEERS
You could receive Membership Credit for helping us out in the mornings and/or afternoons!! You MUST be a registered Level I volunteer that has reactivated their volunteer focus account for this school year. If you need help with this or more information on becoming a Level II volunteer, please contact our Family & Community Liaison, Stacie Allen.
We could use your help in the mornings and/or afternoons assisting in the car line, covering gates, helping with the parking lots or with the elevated crosswalk on campus. If you are willing to help out for two or more mornings/afternoons, you will receive membership credit. You would need to be at school for about a half an hour each shift.
Please click the link below to see which posts and shifts are available and sign up if you are available. Volunteers need to sign in at the middle side front office when you arrive in order to receive your Membership credit. https://www.signupgenius.com/go/60B0449A8AA28A64-december4
If you have any questions please feel free to contact one of the front offices. 547.7697
**********************************************************************
UPDATES FROM MRS. ALLEN...
MADEIRA RECYCLES!
Madeira Beach Fundamental school is excited to partner with Trash Turtles and Terracycle as we start a recycling program her at MBFS. We have enrolled into 2 recycling programs. Participating in these programs will raise funds to help support our Plant Operations Campus and Beautification projects.
The Bic Program:
Accepted-All brands of empty writing instruments, glue sticks, watercolor dispensers, paint sets, and flexible packaging
Not Accepted - WITE-OUT and DRY ERASE MARKERS ( reads correction fluid and free ink markers)
Swiffer Program:
Accepted- Swiffer Dry, Wet, XL, WetJet, Duster Refills
Best Practice- all items should be dry before placing in bin.
The bins are located in both front offices. Students and families may bring items in and place in the appropriate bin.
Thank you for helping us make a change.

SCHOOL TOURS ARE HERE!
We are excited to welcome families who are interested in learning more about Madeira Beach Fundamental K-8. These tours will occur on Wednesdays throughout the next few months. To maintain social distance protocols, we are limiting the size of these tours. There will be an Elementary tour and a Middle tour for each scheduled date.
Please click the link below to view the dates for our Elementary and Middle School tours.
https://www.signupgenius.com/go/60b0449a8aa28a64-mbfs7
Please check in at the elementary office if you are attending the elementary tour and the middle school office if you are attending the middle school tour. All tours start promptly at 8:30am.
If you have any questions, please be sure to call our school office at 727-547-7697.
Thank you for considering Madeira Beach Fundamental K-8