Hello again MBFS,
Welcome to the month of February! This February we celebrate kindness, and will work to make Madeira Beach Fundamental a certified kindness school. This ties in perfectly with Commitment to Character development and conversations taking place during our weekly community circles. Our school has accepted the School Kindness Challenge! Kind schools are most effective at helping students succeed, both in school and in life.
In schools where the stakeholders (students/staff/community) intentionally teach, grow, and celebrate kindness, students feel a great sense of safety, support, and acceptance. A risk free learning environment is created. Students will be participating in lessons to engage and increase their overall empathy, kindness, and school unity. Here at Madeira we believe it's just nice to be nice. So this month we will remind our students to take the extra moments to say or do something kind for someone in your family, job, or a complete stranger. Kindness is about more than being nice to someone else. It's a learned skill and a habit that needs practice. The School Kindness Challenge allows us to incorporate kindness into the school day and make kindness a practical, commonplace skill. It's flexible and customizable. Here are some activities to try:
Kindness starts with one....
Try this game of pay-it-forward: anonymously make someone smile, leave behind a card telling them to keep the ripple going. It's easy and fun. You're the scientist and the world is your laboratory. Is kindness truly contagious? There's only one way to find out, give it a try.
Here are some ideas to get you started:
Have a kind word for those who you have contact with.
Compliment a stranger sincerely.
Smile and laugh more often.
Return shopping carts to the store.
Write a thank you note to someone.
Put little notes in someone's locker that will brighten up their day
Share a comic strip or something funny with someone else.
Pick up trash or pull some weeds in your neighborhood or on your campus.
Give out random acts of kindness buttons, ribbons and books.
Send someone an animated greeting card on the internet.
Tutor your classmates in a subject that you are good at.
Send kindness notes to your classmates/teachers/parents etc.
We are so excited to celebrate kindness this month. We have an opportunity to ensure every child goes to a school that is welcoming, patient, and accepting. Enjoy the new month being kind to others and bringing sunshine to the beach.
Sincerely,
Mr. Chris Ateek,
Principal
Important Announcements for February:
Fish Fry, March 3
Our Annual Fish Fry is Saturday, March 3rd. This is our biggest fundraiser, so could use all of your help. The Book Fair will also be going on during the week of the Fish Fry. The Book Fair runs Monday, Feb. 26th - Monday, Mar. 5th. You will receive your March PTSA credit for volunteering. Please pick one or multiple shifts by clicking on the link below:
www.SignUpGenius.com/go/60B0449A8AA28A64-fish5
Pasta for Pennies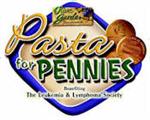 It's time for our annual Pennies for Pasta campaign where we collect pennies for the Leukemia and Lymphoma Society. For several years, Mad Beach has been their biggest contributor. Let's keep that streak alive. This year every teacher has an online team page where you may make contributions to their class account. Send this link to friends and family, near and far to help us reach our school goal total of $9000.00. Starting Monday January 29th, click on the attached link and search for your student's homeroom teacher's name (K-5th grade) or your student's 1st period teacher (6th -8th grade), it is that easy. Also start saving your pennies to bring them in to be counted during the week of February 19th – 26th. Thank you for helping make this event a huge success and showing kindness to others.
http://events.lls.org/pages/sun/MadeiraBeachFundSchool-2018
Attention Graduating Seniors from class of '18
Did you attend Madeira Beach Fundamental? Do you know a graduating c/o '18 senior who attended MBFS? If so, we would love to have you (them) come back to Madeira Beach and walk with our graduating kindergarten class on Tuesday, May 22nd, 2018 at 7:15am. A breakfast will be provided for you.
If you are able to participate, please RSVP by using the sign-up link below:
http://www.signupgenius.com/go/60b0449a8aa28a64-madeira
OR
contact Stacie Allen, Family & Community Liaison at 727.547.7697 or allensta@pcsb.org by Thursday, May 17th.

Wear your cap and gown and walk with the 2018 graduating class of kindergartens in our campus parade starting at 8:30am.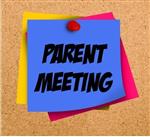 Check back soon for information regarding March General Membership Meeting Opportunities...thank you!

Other Mtg. Credit opportunities:
Are you interested in earning meeting credit without attending a night time meeting? Our IAC needs you! Be a part of the IAC committee that meets on Tuesday and Thursday afternoons. You do not have to attend all meetings...serve when you can. Please email Mrs. Ivy (ivyd@pcsb.org) or Mrs. Crandall (crandallb@pcsb.org) to be added to the list of IAC volunteers. Serving on two IAC meetings equals one month's meeting credit.
You could receive February General Membership Credit for lending a helping hand in the mornings and/or afternoons!! We could use your help in the mornings and afternoons with covering some of the gates or assisting in the parking lot on campus. If you are willing to help two mornings a month (or more if available) you will receive membership credit for the month of February. You would need to be on campus for about half an hour per shift. You do not need to be a Level II volunteer, but you MUST be a registered volunteer that has activated their FOCUS account for this school year. If you need help registering/activating your account, please contact our Family & Community Liaison, Stacie Allenat 727.547.7697. To sign up for one or multiple shifts, click on the link below:


www.SignUpGenius.com/go/60B0449A8AA28A64-february1