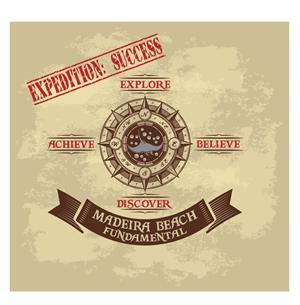 Greetings Mad Fun Families!

On behalf of your PTSA, allow me to extend a warm welcome back to our returning students and families and a heartfelt welcome to our new families!

We are very excited about the 2016-2017 school year!

We have an exciting calendar of events planned for the year and look forward to having you join us on our "Expedition Success."

Not only is this our theme for the year, but it is our Mission.

At the core, your PTSA has the needs of every child at the forefront.

Last year alone, your PTSA was able to fund over $100,000 in support to our school in areas of student awards, classroom support, technology, field trips, intramural sports, student clubs and more.

These funds have been critical to our school and more importantly, our students.

Additionally, with your support and that of community partners, we were able to build a beautiful new dock, which will allow us to continue the outstanding marine curriculum, which is so unique to our school, for many years to come. This year, we wish to continue in that spirit of success and encourage 100% family participation in our efforts.
You can begin showing your commitment in a number of ways, including but not limited to, participation in our Direct Donation "FUN"- draiser and purchasing your PTSA Membership. Keep in mind that your donations and support allow us to maintain the various and often critical programming that PTSA supports in our school. In addition, we want our school community engaged and invested on all fronts. Whether you have just thirty minutes or a couple of hours, your ideas, time and talents are needed and appreciated!
Furthermore, your PTSA wants to keep you "in the loop" at all times. Visit our Madeira Beach Fundamental PTSA Facebook Page to stay informed. This will be maintained with loads of information, updates and reminders pertaining to PTSA-related happenings throughout the year. Please take a moment to "like" our page so you can get our news! In addition, our website, www.mbfsptsa.org has a variety of PTSA resources at your fingertips including board contact information, activities and calendars as well as forms for membership, fundraisers, volunteering, purchasing spirit wear and more. If you have any questions, please contact us at madfun@mbfsptsa.org and we will get in touch with you.
Here's to a fantastic 2016-2017 school year and we look forward to your incredible efforts in helping us DISCOVER ALL OUR SCHOOL CAN BE!
Warmest Regards,
PTSA President