Dear MBFS Families,
Madeira Beach Fundamental is proud to partner again with the Leukemia and Lymphoma Society in their fight to defeat childhood blood cancer.
Unfortunately, this school year we will not be able to hold the campaign as we have in the past, but we still want to help.
Below you will find an online link where you can donate to our school page. Can you help us reach our $8000 goal?
Students are allowed to register and create their own page to strive towards winning prizes and becoming a member of the HERO Squad.
https://events.lls.org/pages/sun/MadeiraBeachFundSchool-2020-2021
Our campaign runs until March 15th. If you have any questions, please feel free to contact Stacie Allen at allensta@pcsb.org
Thank you for helping us spread some Mad Beach Sunshine.
Mr. Chris Ateek,
Principal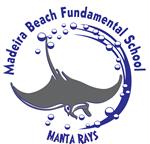 **********************************************************************
MBFS Digital Learning Guidelines
PLEASE READ...click on links below: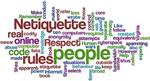 For MyPCS Information on Digital Learning...including Canvas parent training and tech help,
click on the link below: