Families who have chosen MyPCSonline....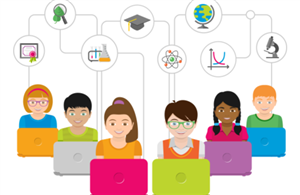 If you have chosen MYPCSonline for at minimum the first 9 weeks of the school year. I want to make sure your family is ready for success on August 24th. Please check your email to see if you have a message from me about our records showing that you did NOT receive a loaner computer from PCSB in the Spring.
I need to know if you have a dedicated, working computer for your child to use for MYPCSonline. Your computer must have the following below 3 things below.
IF the computer does not, reply to wolcottm@pcsb.org that you need a computer and I will secure one. You will need one for EACH child K-5 that is doing MyPCSonline.
If you do not need a computer, please let me know that as well so I can mark you off the list. Thank you for your prompt attention to this matter.
The computer must be able to run Windows 10 Operating System (OS) and have internet connectivity (preferably wireless).

The Minimum requirements would be an Intel or AMD Processor capable of supporting 4GB RAM, minimum 128GB Hard Drive (HD), and a 10.5 inch or larger display.

The computer must also have a camera.
Thank you!
Monika Wolcott