---
Middle School Sports Update: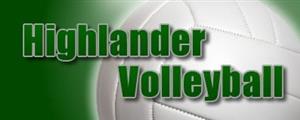 Pinellas County Schools administrators and coaches have met and decided that the priority this year is that Middle school students have the opportunity to compete in all three sports( regardless of the season and if we have play-offs). Here are some important dates.
November 30th We will start making announcements about the volleyball season and will have meetings to distribute participation paperwork.
December 1st First Informational Meeting - 6pm on Teams - Click Here to Join on Teams
January 4th Official practice for volleyball can begin
January 5th Boys and girls volleyball divisions and schedule is distributed and posted (We are planning for between 8-10 games)
January 18th Regular season begins
February 19th Regular season ends
February 22nd Basketball practice begins
Please remember that all these plans are TENTATIVE and can be affected by COVID incidents in our schools and Tampa Bay Area in general.
THE SAFETY AND HEALTH OF OUR STUDENTS AND EMPLOYEES HAVE TO BE OUR PRIORITY!
Please Fill our the Middle School Participation Packet. Please fill out the Student's Accident Insurance which is on the Athletics and Extra Curricular tab on PCS website. Students will also need a physical that is less than 1 year old. New this year is an ASSUMPTION OF RISK, WAIVER, RELEASE AND HOLD HARMLESS FORM. This must be completed by parents and students.
Middle School Participation Packet
Student Accident Insurance Link
ASSUMPTION OF RISK WAIVER RELEASE AND HOLD HARMLESS FORM
For Questions about our Athletic Program, please contact Mrs. Watson, DHMS Athletic Director at watsonje@pcsb.org or ext. 2016.