Together We Will... SOAR



Student Hours: 8:45 a.m. - 2:55 p.m
Students eating breakfast in the cafeteria may enter the gate
by the front office at 8:15 a.m.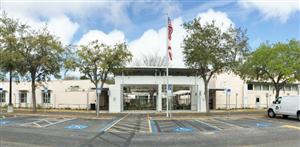 1920 Lakeview Road
Clearwater, Florida 33764
Ph # 727-469-5976
Fax # 727-469-5728
Principal: Holly DelDuca
Assistant Principal: Carlie Stach
---
Plumb Vision: 100% Student Succes
Plumb Mission: Academic and Personal Growth for Each Scholar
Plumb Families:
Continue to Soar!
We have been continuing our journey through the 2022-2023 school year. It is hard to believe we are entering March. It is exciting to see the transition that students are making as they are progressing through the 3rd grading period and prepare for their upcoming grade level. I want to thank all families for your continued support this school year. Please let us know how we can help you with challenges or questions that may arise. We will continue to Soar to Success as we focus on learning and achieving our goals.
Thank you for all you do to support the success of Plumb Elementary.