Together We Will... SOAR



Student Hours: 8:45 a.m. - 2:55 p.m
Students eating breakfast in the cafeteria may enter the gate
by the front office at 8:15 a.m.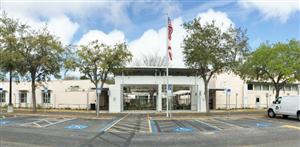 1920 Lakeview Road
Clearwater, Florida 33764
Ph # 727-469-5976
Fax # 727-469-5728
Principal: Holly DelDuca
Assistant Principal: Carlie Stach
---
Plumb Vision: 100% Student Succes
Plumb Mission: Academic and Personal Growth for Each Scholar
Last day of School is May 25,2023 - School will dismiss at 12:55pm
Summer Bridge - Elementary Program
Pinellas County Schools (PCS) policy does not allow us to send medication home with students or store it for Summer Bridge. 
 Please arrange to come to school to pick up any unused medication, including inhalers and epipen devices. 
 Any unclaimed medications will be disposed of on Thursday, May 25th, 2023, at 2:00 p.m. without exception.