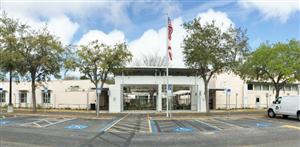 1920 Lakeview Road
Clearwater, Florida 33764
Ph # 727-469-5976
Fax # 727-469-5728
Principal: Holly DelDuca
Assistant Principal: Carlie Stach
---
Plumb Vision: 100% Student Succes
Plumb Mission: Academic and Personal Growth for Each Scholar
UPDATED LUNCH MENU FOR THE WEEK OF 5/16/2022 - 5/20/2022
Teacher and Staff Appreciation
Thank you to all our Business Partners who have donated to Staff Appreciation this school year! We are grateful for your generosity!!

A half an hour a week can make a profound difference in the life of a child! Mentors model enthusiasm for learning, strength during trying situations, empathy for others, encouragement to stay motivated when things are tough, and the understanding that perceived failures are actually opportunities for growth.

Pinellas County provides mentor workshops to provide information on PCS mentoring policies and procedures, effective listening skills, goal setting, communication skills and relationship building. For more information on
We are continuing to stay on task and on track to make learning gains, achieve proficiency and above in standards. We continue to focus on implementing high instructional practices to meet goals set forth in our school improvement plan. Teamwork and collaboration between school and home is necessary to make this school year a success. A strong family/school partnership provides the foundation to accomplish great things and meet our goals. We look forward to partnering with you throughout this school year.
Mrs. Stach and I ask that you continue to support the following:
Prioritize attendance: Every day counts and being on time helps the day start strong. Students need to be in their seats by 8:45.
Read!: Read at home with your scholar, time engaged in literature is a game changer.
Engage: Ensure your child is engaged in the technology learning platforms at home: Dreambox, Istation, Iready, Myon, PLP for intermediate grades (3-5), and more.
GFS: Plumb Guidelines for Success are the foundation for the culture on Plumb's campus. By implementing a positive behavior plan, we are committed to teaching proactive strategies that support the needs of all students and create a learning environment where all can participate and achieve
Communication- Together we can accomplish great things!
Family Engagement is important so please consider becoming a registered volunteer, join PTA or attend a school event this year.
Volunteers: For our families, friends, and community members who love to volunteer we need your help. Mrs. Tuccitto will continue as our Family and Community Liaison. She will work to establish in person and virtual opportunities for volunteering throughout the school year. If you are interested in volunteering contact tuccittot@pcsb.org to complete the volunteer registration.
Plumb PTA needs you! Please consider joining our PTA through Member Hub for only $5. Follow our school happenings on the Plumb PTA Facebook page.
Your Plumb Administration, Mrs. Del Duca & Mrs. Stach