Growing Greatness...Together

#achieve
School Office Hours: Monday through Friday 7:30 a.m.-3:30 p.m.
Student Hours: 8:45 a.m. - 2:55 p.m.
Additional gates will open for student entry at 8:25 a.m.
Students eating breakfast in the cafeteria may enter the gate by the front office at 8:15 a.m.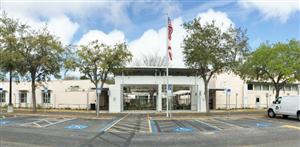 1920 Lakeview Road
Clearwater, Florida 33764
727-469-5976
Principal: Holly DelDuca
Assistant Principal: Carlie Stach
Plumb Families,
Welcome to the 2021-2022 school year. We are so excited to be back with our students and staff engaging in face to face instruction this year. Plumb staff has been busy preparing for a positive start to the new school year and we are anticipating a year of growth and beyond for all scholars.
Plumb Vision: 100% Student Success
Plumb Mission: Academic and Personal Growth for Each Scholar
We are ready to start this year on task and on track to make learning gains, achieve proficiency and above in standards. We will focus on implementing high instructional practices to meet goals set forth in our school improvement plan. Teamwork and collaboration between school and home is necessary to make this school year a success. A strong family/school partnership provides the foundation to accomplish great things and meet our goals. We look forward to partnering with you throughout this school year.
As your principal I ask that you support the following:
· Prioritize attendance: Every day counts and being on time helps the day start strong.
Students need to be in their seats by 8:45.
· Read!: Read at home with your scholar, time engaged in literature is a game changer.
· Engage: Ensure your child is engaged in the technology learning platforms at home:
Dreambox,
Istation, Iready, Myon, PLP for intermediate grades (3-5), and more.
· GFS: Plumb Guidelines for Success are the foundation for the culture on Plumb's
campus.
By implementing a positive behavior plan, we are committing to teaching proactive
strategies that support the needs of all students and create a learning environment
where all can participate and achieve.
· Communication- Together we can accomplish great things!
· Back to School Packets: Turn in all paperwork in the first day packets.
This information is crucial for communication and safety for your student. Please keep contact information updated throughout the year.
CANVAS: Teachers and staff will continue to use the CANVAS platform. If you have questions regarding CANVAS please be sure to work your child or reach out to your child's teacher.
Health and Safety: Health and safety continue to be a priority at Plumb. We will follow district protocols for the health and wellness of our Plumb community. Face coverings are recommended (not mandatory) when indoors for both students and staff. Face coverings will be available on campus for those who may need one.
Student Services team is available to support families. If there is a need please contact the office and they will put you in touch with the student service team member that can assist your needs.
Volunteers: For our families, friends, and community members who love to volunteer we need your help. Mrs. Tuccitto will continue as our Family and Community Liaison. She will work to establish in person and virtual opportunities for volunteering throughout the school year. If you are interested in volunteering contact tuccittot@pcsb.org to complete the volunteer registration.
Plumb PTA needs you! Please consider joining our PTA through Member Hub for only 5$. Follow our school happenings on the Plumb PTA Facebook page.
Your Plumb Administration, Mrs. Del Duca & Mrs. Stach
Back to School Clinics 2021
Volunteer Flyer
Elementary PTA Store
(For more PTA info, see the Get Engaged tab)
Parent/Family Canvas Training
The Annual School Financial Report is available on the district website. Please visit the following link: https://www.pcsb.org/Page/23944
Pinellas County Schools Referendum benefits teachers and students
The Pinellas County Schools Referendum is up for renewal. The Referendum boosts reading, art and music programs, provides up-to-date technology and textbooks, and helps recruit and retain quality teachers. Voters have supported the Referendum every four years since its initial approval in 2004. An independent citizens committee oversees Referendum spending to ensure money is spent as voters intended. Every penny of the funding benefits Pinellas teachers and students. For more information, please visit www.pcsb.org/referendum