Student Hours: 8:15 AM - 2:25 PM
Tardy Bell: 8:15 AM
Breakfast Hours: 7:45 - 8:10 AM
Office Hours: 7:30 AM - 3:00 PM

Car Circle: Students may arrive on campus as early as 7:45 AM and report to their line-up area. Students enter classrooms at 8:05 AM. Please make sure your child knows how he/she is getting home every day. Contact the front office with any changes AND write a note to your child's teacher.
Cell Phones: Student cell phones are permitted, but MUST remain off and inside backpacks. They may NOT be visible on campus at ANY time or they will be confiscated.
Masks: Masks for staff and students is recommended by the CDC, but at this time optional. Thank you for your help and support with this.
---
BVF Meeting Options: Mandatory Meeting Options
September Mandatory Meeting Option has changed. The REQUIRED meeting will be ONLINE!
Sunday, 9/12 at 12:00 p.m. families will have access to the link until Wednesday, 9/15 at 9:00 p.m. To earn meeting credit, families must correctly complete the Quiz within the allotted timeframe. Participation and correct responses must be received prior to 9/15 at 9:00. p.m. There will be no exceptions to this timeframe and alternate meeting credit options are not available this month.
To earn meeting credit, parents must:
Answer ALL 15 questions correctly and submit their responses before the 9/15 deadline. There are no exceptions to this timeframe. Alternate meeting credit options are not available this month.
---
SAY HELLO WEEK - BVFES SPIRIT WEEK
Can be out of uniform, but should still follow PCS dress code guidelines as students may choose to wear a shirt or dress that is not uniform. PE/Recess shoes should still be worn.
Monday, 9/20: Celebrate our differences by wearing your favorite color.
Tuesday, 9/21: Be "wild" about saying "Hello." Wear a crazy hat or a hat that shows something about you, or crazy hair! Start a conversation with a fellow Jaguar about their hat/hair.
Students are still expected to be in uniform.
Wednesday, 9/22: Show your support for "Start with Hello" by wearing green.
Thursday 9/23: Wear a shirt to promote kindness or love.
Students should still wear uniform shorts. PE/Recess shoes should still be worn.
Friday, 9/24: Wear your Bay Vista shirt or the colors yellow and green to show your school spirit as a Bay Vista Jaguar.
---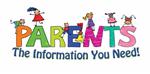 Parent Information Flyer 21-22
---
---
Free Meal Application and School Benefits-please apply!!
For the 2021-2022 school year, all students will receive school meals at no charge; however, I encourage all families to complete the online application for free meal benefits at www.myschoolapps.com.
While all students will receive meals at no charge, the application provides other key benefits – additional funding for schools, technology assistance and discounts for students such as clothing and college entrance exams. All households are encouraged to apply. Completing the online application is secure, convenient and worry-free. Results are available within two working days. Eligibility is based on household size and income. Once approved, the benefits are good for the entire year.