Student Hours: 8:15 AM - 2:25 PM
Tardy Bell: 8:15 AM
Breakfast Hours: 7:45 - 8:10 AM
Office Hours: 7:30 AM - 3:00 PM

Car Circle: Students may arrive on campus as early as 7:45 AM and report to their line-up area. Students enter classrooms at 8:05 AM. Please make sure your child knows how he/she is getting home every day. Contact the front office with any changes AND write a note to your child's teacher.
Cell Phones: Student cell phones are permitted, but MUST remain off and inside backpacks. They may NOT be visible on campus at ANY time or they will be confiscated.
Masks: Masks for staff and students is recommended by the CDC, but at this time optional. Thank you for your help and support with this.
---
October 4* PTA Board Meeting @ BVF
4* SAC Meeting via Zoom
7 * Staff luncheon (meeting credit for volunteers)
* Family Spirit Night at Sky Zone
8 No school
18* PTA General Meeting/Family Math Night
Sunday, 10/17 @ 12:00 p.m. through Friday 10/22 @ 9:00 p.m.-FAMILY MATH NEARPOD EVENT

Family Math Nearpod Event (meeting credit available for those who complete all sections correctly)
Each grade level will have it's own link and will be shared on Sunday at 12:00 and remain open through 10/22 at 9:00 p.m.
Grade Level Nearpod Links-NEW LINKS
---
29* Treat Trail / Pumpkin Auction (meeting credit if volunteering)
---
Looking for a way to support your child's school?
Bay Vista Fundamental would LOVE your help!
Please consider donating Halloween candy to the BVF Treat Trail event. Individually wrapped candy can be sent in with your student or dropped off in the morning car line.
Host a table at the treat trail. Table hosts get to decorate their table and hand out candy to our kids at the event. Three of our most creative tables will win a special prize! Table hosts will receive a meeting credit for October. See all the details and sign-up to host a table on the link below.
Come to this super fun event! The Treat Trail at Bay Vista, Friday, October 29th from 6:30-8:30. The whole family is invited and costumes are encouraged. There will be candy, games, a chalk-drawing contest for students, music, and food! It also counts as an October meeting credit. We can't wait to see you there!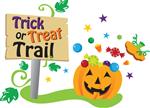 ---
After-School Clubs—IMPORTANT INFORMATION regarding admission
After-school clubs are happening now! Confirmation slips were sent home with students.
As our clubs are in high demand, students will be unenrolled after two unexcused absences OR two late pick-ups from all after-school clubs.
Monday Clubs begin 10/11/21
Green Thumb Club
Monday Running Club
Sunshine State Readers Club
Tuesday Clubs begin 10/12/21
Thursday Clubs begin 10/14/21
Video Production Club
Recycle/Gardening Club
Friday Clubs begin 10/15/21
---
Bay Vista Fundamental School Tour Dates
Email Ms. Redd at redda@pcsb.org to reserve your spot! Tours last approximately 45min-1 hr.
November 1st - 10 a.m.
December 10th - 9:30 a.m.
December 13th - 9:30 a.m.
---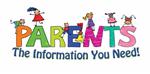 Parent Information Flyer 21-22
---
---
Free Meal Application and School Benefits-please apply!!
For the 2021-2022 school year, all students will receive school meals at no charge; however, I encourage all families to complete the online application for free meal benefits at www.myschoolapps.com.
While all students will receive meals at no charge, the application provides other key benefits – additional funding for schools, technology assistance and discounts for students such as clothing and college entrance exams. All households are encouraged to apply. Completing the online application is secure, convenient and worry-free. Results are available within two working days. Eligibility is based on household size and income. Once approved, the benefits are good for the entire year.