Student Hours: 8:15 AM - 2:25 PM
Tardy Bell: 8:15 AM
Breakfast Hours: 7:45 - 8:10 AM
Office Hours: 7:30 AM - 3:00 PM

Mission: Our Mission To educate all learners to become successful, productive members of society by providing a safe, positive learning community
Car Circle: Students may arrive on campus as early as 7:45 AM and report to their line-up area. Students enter classrooms at 8:05 AM. Please make sure your child knows how he/she is getting home every day. Contact the front office with any changes AND write a note to your child's teacher.
Cell Phones: Student cell phones are permitted, but MUST remain off and inside backpacks. They may NOT be visible on campus at ANY time or they will be confiscated.
Masks: Masks for staff and students is recommended by the CDC, but at this time optional. Thank you for your help and support with this.
---
District Application Process for 2022/23 School Year
To our parents with incoming Kindergartners, as well as our 5th grade parents, the fundamental application period will be January 5th through the 14th at 5:00 p.m. I urge our 5th grade parents to attend a tour or Discovery Night at Thurgood Marshall Fundamental or Madeira Beach Fundamental Middle Schools. A guide about the process will go home with your child in December. You may also visit the district's website for more information. PCS Website
Application Period
January 5, 2022 - January 14, 2022
Closes @ 5pm on 1/14/22
Acceptance Period
February 7, 2022-February 18, 2022
Closes @ 5pm on 2/18/22
---
There will be a Facebook Live and YouTube Live Event "How to Apply for a District Application Program" on January 4th at 6:30 PM
During this LIVE event with DAP experts, you will be guided through the application process where they will answer any questions that you have.
How to Apply for District Application Program
Student Assignment will be available to help families apply during the Application Period. Listed Below are the Dates, Times, and Locations:
January 5 5:30 - 7:00 PM Gibbs High, 850 34th St. S, St. Petersburg
January 6 5:30 - 7:00 PM Sandy Lane Elementary, 1360 Sandy Lane, Clearwater
January 10 6:00 - 7:00 PM Midtown Academy, 1701 10th St S., St. Petersburg
January 11 3:00 - 6:00 PM Tarpon Springs Fundamental, 400 E Harrison St.
January 13 5:30 - 7:00 PM Bay Point Elementary, 5800 22nd St. S, St. Petersburg
January 14 8:00 AM - 5:00 PM Student Assignment Office, 301 4th St. SW, Largo
---
One Meeting Opportunity in January-Mark your calendar for Monday, 1/24
The January Mandatory Parent Meeting is Monday, January 1-24-22. This is our annual Curriculum & Testing Night. Primary and Intermediate grade meeting times will be staggered.
Grades K, 1, & 2 will meet from 5:30-6:30 – Curriculum Meeting
Grades 3 will meet from 7:00-8:00 – Curriculum & Testing Meeting
Grades 4 & 5 will meet from 7:00-8:00 – Testing Meeting & Student-Led Data Conferences
Families will meet in their Jaguar's classroom. It is important to arrive on time to Curriculum night as there is a great deal of information shared. Gates will close fifteen minutes after each start time and families arriving after that time will not be admitted. Please allow additional time for parking. More information to follow in January from your child's teacher(s).
---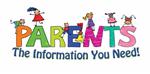 Parent Information Flyer 21-22
---
---
Free Meal Application and School Benefits-please apply!!
For the 2021-2022 school year, all students will receive school meals at no charge; however, I encourage all families to complete the online application for free meal benefits at www.myschoolapps.com.
While all students will receive meals at no charge, the application provides other key benefits – additional funding for schools, technology assistance and discounts for students such as clothing and college entrance exams. All households are encouraged to apply. Completing the online application is secure, convenient and worry-free. Results are available within two working days. Eligibility is based on household size and income. Once approved, the benefits are good for the entire year.