Welcome to 2020-21!
On behalf of our entire staff, I would like to welcome our new Jaguars and families, as well as our returning Jaguars! It is a great honor to continue as your principal and lead our amazing school community in these unprecedented times!
As we plan for a beginning unlike any we have ever experienced, our focus will still be to ensure the academic, social-emotional, and behavioral needs of each, and every student are known and met.
The Spring of 2020 challenged us to find a "new normal" for learning, connected us in new ways, and required our Jaguars to learn and interact from afar. More than ever, I appreciate the expertise our teachers bring to Bay Vista and the resilience our students have demonstrated to continue learning and work hard. I also came to appreciate the small things that are so powerful on our campus - giving a high-five, a hug, an unmasked smile, face-to-face Jaguar Jamborees, and so much more. What I MOST appreciate about Bay Vista is how, even under these unforeseen circumstances, we are still a strong, connected, and supportive Jaguar community!
Even as we find our way with our "new normal", please be assured that our Jaguars will learn in a safe environment and our learning will not only continue, but it will thrive! We are committed to maintaining the highest standards so there is no shortage of opportunities for your student to feel challenged each day with high quality instruction. Whether your Jaguar is learning online or face-to-face, he/she is equally a part of our Jaguar family. Now, more than ever, we must demonstrate our commitment to our Guidelines for Success:
We are the Bay Vista Jaguars!
J-A-G-U-A-R-S!
Just believe in yourself
Always be responsible
Give your best effort
Understand others
Appreciate your environment
Respect is expected
Support fellow Jaguars!
I look forward to our journey together this year!
Sincerely,
Principal Donna Hall
---
Bay Vista Fundamental Traditional Return to School
Fall 2020: Returning to School
The information below outlines what classes will look like as school reopens for high-quality, face-to-face, instruction.
Curriculum: PCS-adopted curriculum with lessons developed and taught by classroom teachers.
Details and Considerations
Remain enrolled in BVFS for 2020-2021 school year and keep your seat within our school
Follow and adhere to all 2020-2021 PCS school building health and safety protocols and Code of Student Conduct.
Note: If the need arises to quarantine and/or close a classroom, school or the entire district due to health concerns, instruction will continue but transition to the digital model noted within MyPCS Online until students and teachers return to traditional instruction. All decisions for quarantine and/or closure of classrooms, along with return dates will be made with the Department of Health.
Traditional, in-person, learning following the regular student schedule and student calendar (180 days of instruction) and follow our school bell times.
The link BVF Traditional Return to School has up-to-date information on NEW Fundamental Guidelines, Dress Code, Classroom and General Education Settings, and more!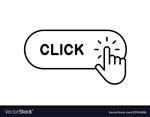 ---