Students have a set username and password that will follow them through high school in Pinellas County Schools. It is their "Pinellas Credientals" or usually called their "R2.D2" Here is a sample:
username: 4H.78
password: s.45823697
Most programs require the regular R2.D2: Focus-grades, Destiny, Destiny Quest, St Math (most students), and Reading Counts (at school). Many of the programs can be linked directly once your child logs into Focus. Most of the sites prefer Firefox over Internet Explorer.
So far, two programs use a variation, Think Central and IStation (The Imagination Station). Think Central allows students to look at their textbooks for Reading, Science, and Math. Think Central works best in Firefox. It's variation is to the username: 524H78 Notice a 52 is added to the front and no . period was used. The password is the same.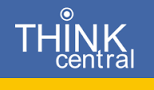 IStation is a reading program. A partent/student letter will be coming.
Please note the new logins. It used to be 52r2d2 that is gone and replaced with the .in the r2.d2 and.pinellas.
Sample…
Username: r2.d2.pinellas
Password: s.12345678
Bay Vista's domain name is bayvista.pinellas.fl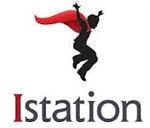 Good sites to bookmark that take you multiple places: