This month we are looking for donations from all families for our Staff & Teacher Appreciation Luncheon on
Wednesday, May 8, 2019 for our Mexican fiesta theme.
Please follow this link to see our online signup for needed items:
Thank you so much for your generosity!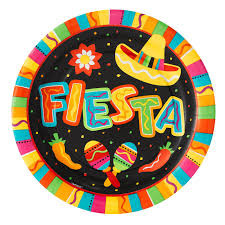 Swim Lessons:
Week 1-May 6th-10th
Week 2-May13th -17th
Week 3-May2oth -24th
Parents must be a registered volunteer BEFORE swim week to walk over. IF they have any questions or want to sign up via phone, please call Mrs. Redd.
Monday, May 20 5-8pm Spirit Night at Beef O'Brady's 4775 34th St. S
For the 2019-2020 school year:
Written input letters regarding your child's placement must be submitted in a sealed envelope to our front office, to the attention of the Principal Keila Victor by the close of the school day, Friday, April 26, 2019.
New school hours 8:15am - 2:25pm
Level 2 Volunteers may walk to lunch after signing in at the office. If you are not a level 2 volunteer, you must sign in at the office and be escorted to the cafeteria at your child's "walk times".
CLEVER, ISTATION, STMATH, OH MY!!
Here is a link to the district page for Clever at Home. It has videos and directions.
Istation will not work, EVEN through clever until it is downloaded to that computer. The directions are on the link.
Our mission at Bay Vista Fundamental is to educate all learners to become successful, productive members of society by providing a safe, positive learning community.