Mentoring Matters - Become a Mentor Today!
If you're thinking... I just don't have the time. Or, maybe you're asking...What would I do with the student? What would I talk about? Does mentoring really make a difference?



We've made it easy for you!

Please let us know your volunteer interests and contact information. We will be happy to connect with you about getting involved! Just click on the link...

I am interested in Volunteering

Registration form steps to follow:
1. Complete the front and back of the registration form.
2. Sign, date and attach a copy of a government issued photo I.D.

3. You can scan the completed registration application and I.D. and email it to the

District Volunteer Coordinator

or print the registration form and I.D., and bring it to a Pinellas County School for processing.

4. Returning volunteers can activate their volunteer status in Focus. Click on the link to

Activate

your volunteer account.

Mentors meet with students during lunch once a week for thirty-minutes, and only when school is in session.
Mentors attend a 1 or 2-hour workshop, given plenty of resources and activity ideas.
District and school personnel are always on hand to support you, and answer all your questions.
A mentor's most important job is to show up, listen and be a caring friend.
Conversation starters are as easy as talking about your: favorite foods, hobbies, what's on your bucket list, and what it's like to be a kid!
Making a difference in a student's own words,

"My mentor came into my life and provided structure, did things with me that my parents couldn't do. Read to me, listened and talked with me, and kept me focus on things I needed to do. My mentor helped me gain the confidence I never thought I would have."




Students who have mentors are more likely to graduate from high school, enroll in college or a vocational school, and are more willing to participate in sports, and other after school activities. With renewed confidence students with mentors hold leadership roles in school and are better able to advocate for themselves. These positive relationship outcomes benefit not only the student, but their families, the mentor and the community.

In addition to the student's parents; another consistent presence in a child's life can make all the difference in the world.



Thank you

to the more than

2,888 mentoring over 4,344 students

and

3,281 tutors

serving thousands of students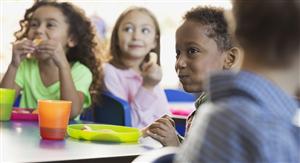 ---
Mentors can be a positive impact on a student's academic, social and career path. If you know of a student who needs an additional caring adult in their life to help empower them please let us know.
Pinellas County Schools
Office of Strategic Partnerships
301 4th St. SW, Largo, FL 33770
Tel #: 727-588-5050 - or email: robergem@pcsb.org