Dear MBFS Families,
We are ending our 12th school year. The challenges to the 2020-21 school year were real but were not insurmountable. I want to thank you all for the support and, most of all, the patience that you have afforded us since March 13, 2020.
There have been successes and challenges (as there always will be), but despite it all, we continue the work that must be done, ensuring our community a safe leaning environment to meet the social, emotional, and educational needs of our students and families. There are countless people to whom I owe thanks (too many to name) and gratitude and hope that we continue to work successfully in the years to come. I would like to thank the Mad Fun faculty and staff. You have made a huge difference to our students. I hope that history remembers you for your kindness. Your commitment is outstanding and our kids and stakeholders' benefit. Thank you for fostering curiosity, along with the development of social skills and being committed to building character.
To our current 8th grade students, I want to wish you all my best as you go into high school and start your final educational journey before adulthood. Please hold my little voice in your head and listen when it says, "Character is who you are when no one is watching." Remember to get caught doing right. I am sure your parents remember your first day of kindergarten, and now you are entering high school! Robert Fulghum, an American author primarily of short essays, wrote "These are the things I learned (in Kindergarten)." A short passage from that book shows us that most of life's lessons were taught in kindergarten. And parents, please make note that, regardless of our age, this passage applies to us all!
"These are the things I learned (in Kindergarten)":
1. Share everything.
2. Play fair.
3. Don't hit people.
4. Put things back where you found them.
5. CLEAN UP YOUR OWN MESS.
6. Don't take things that aren't yours.
7. Say you're SORRY when you HURT somebody.
8. Wash your hands before you eat.
9. Flush.
10. Warm cookies and cold milk are good for you.
11. Live a balanced life - learn some and drink some and draw some and paint some and sing and dance and play and work every day some.
12. Take a nap every afternoon.
13. When you go out into the world, watch out for traffic, hold hands, and stick together.
14. Be aware of wonder. Remember the little seed in the Styrofoam cup: the roots go down and the plant goes up and nobody really knows how or why, but we are all like that.
15. Goldfish and hamster and white mice and even the little seed in the Styrofoam cup - they all die. So do we.
16. And then remember the Dick-and-Jane books and the first word you learned - the biggest word of all - LOOK."
To those moving on, this is "see you later," not "good bye." MBFS will always be a safe landing place for you. I look forward to seeing those who are returning in August. To those of who are leaving us for new places. we wish you all the best!!
Mr. Chris Ateek,
Principal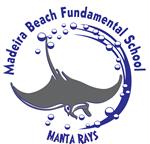 OTHER NEWS
Bright Futures Hours
If you have a current 8th grader that would like to start their Bright Future hours this summer, please contact your school counselor for the proposal form. They will also gladly answer any of your questions or concerns, too.
TDAP BOOSTER
This is an important message regarding the first day of school for 2021-2022 for current 6th graders
By law, incoming 7th grade students (2021-2022) will not be permitted to attend class on the first day of seventh grade without proof of the required immunizations or valid documented exemption. Students will need to have received one T-D-A-P booster and two chickenpox vaccines. Pinellas County Schools are required to enforce these immunization requirements and strongly encourage you to get this completed as soon as possible.
After your child has received these vaccines, please turn in a completed certificate of immunization or exemption to the school.
You can contact your child's healthcare provider to request these vaccines. If your child does not have a healthcare provider, immunizations are available at no cost at your local Department of Health location, no appointment is needed.
If you have any questions about these vaccine requirements, you are welcome to call the School Health Services department at 588-6320 for assistance.
We hope that all students are prepared for seventh grade! Thank you for your attention to this matter.
**********************************************************************