Hello Again MBFS Families,
Our school year is racing by, and we now reflect on the many things for which we are thankful for especially in this season of giving thanks. This is indeed the most wonderful time. The glory of education is the opportunity it gives us to work with you, and your children. On behalf of Madeira Beach Fundamental, I would like to thank you for your continued support.
We are thankful for the support of the parents in creating an outstanding partnership for our students. Thank you for having faith in our school. You share your most valuable possession with us and truly work hard by advocating to be a partner in your children's education, safety and well-being. Our fundamental school program is strong because of this. You enthusiastically contribute so much to our school too.
Let me say what a privilege it is/ has been to work with the MBFS staff too. I am grateful for their help and patience. Working with outstanding educators and dedicated support personnel is always refreshing. We are so thankful that we have been permitted to be of service to others. I want to share my gratitude and thank you for being such an important part of my life, and for having faith in me, now, my 12th year at MBFS.
This year has certainly been different, but everyone faces challenges each day. No one goes through life untested and the answer to these tests is positive energy—the kind of positive energy consisting of vision, trust, optimism, enthusiasm, purpose, and spirit that defines our school. I am thankful for the dedicated tireless individuals who go above the expectation to make sure that a great energy, and enthusiasm happens at MBFS.
I would like to wish all of you and your families a happy, healthy and relaxing Thanksgiving holiday! Thanksgiving Break begins at the close of the student day Friday, November 20th. Students will return to school Monday, November 30th.
COVID-19 Reminders
We hope you and your families are safe and healthy. Life during the COVID-19 pandemic has been difficult for staff, parents and children alike. Prior to coming to school each morning, please conduct a daily MORNING CHECK-IN. If your child is presenting even one COVID symptom, please keep them home from school. If your child experiences any of the symptoms listed below while at school, school staff will notify you and ask that you pick up your child.
Fever ≥100.4°F via no-contact thermometer
Cough (new or worsening)
Shortness of breath or difficulty breathing
Vomiting (one episode)
Diarrhea (one episode)
Chills
Fatigue
Muscle/body aches
Headache
New decrease in taste or smell
Sore throat
New congestion or runny nose
Nausea
Mr. Chris Ateek,
Principal
**********************************************************************
MBFS Digital Learning Guidelines
PLEASE READ...click on links below: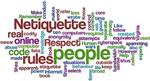 For MyPCS Information on Digital Learning...including Canvas parent training and tech help,
click on the link below: