Incoming 6th Grade Orientation Meeting
(March General Membership Opportunity)
We have scheduled a parent student orientation at 6:15 PM, Thursday, March 7. The meeting will be held in the gym. Parking will be available to you in all parking spaces, including the large PE field. During the meeting, we will review core curriculum, elective options, and the guidelines and expectations of the school program. We will also discuss the process for registering for classes/enrollment processes. Afterwards, you will have an opportunity to tour our campus and visit classroom teachers to learn about the 6th grade electives offered. We hope that you are able to join us for this beneficial and informative meeting. Most fundamental schools, including our current MBFS fifth grade families will receive general membership meeting credit for attending. Look for the sign-in tables.
**************************************************************************************************
Madeira Beach Fundamental Chosen as National Sandy Hook Promise Winner
Madeira Beach Fundamental School received the 'Start with Hello' Grand Prize Award for preventing social isolation from Sandy Hook Promise. On Monday, Feb. 4, representatives from Sandy Hook Promise visited Madeira Beach Fundamental School to present students with the Start with Hello Grand Prize Award. The students of Madeira Beach Fundamental were recognized for their outstanding efforts to creatively integrate and implement the core values of Sandy Hook Promise's Start with Hello program among its student body and overall community. The award was celebrated during school-wide assemblies.
Start with Hello is a proven and easy to implement program that empowers students to create an inclusive and connected community by reaching out to those who may be chronically isolated, marginalized or rejected, to let them know that they are seen and valued. Pinellas County Schools participated in Start with Hello week Sept. 24- through 28, 2018. Pinellas County Schools began its no-cost partnership with Sandy Hook Promise in early 2018.
Sandy Hook Promise is a national, nonprofit organization based in Newtown, Connecticut. They are led by several family members whose loved ones were killed in the tragic mass shooting at Sandy Hook Elementary School on Dec. 14, 2012 that claimed the lives of 20 first-graders and six educators.
Watch this ABC Action News report to learn about Madeira Beach Fundamental School's Start With Hello efforts.
Watch the WPDS TV14 Madeira Beach Fundamental awarded national Sandy Hook Promise Award video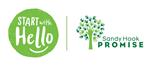 **************************************************************************************************
Pasta for Pennies 1/28-3/1 (Date Extended!)

Our Olive Garden Pasta For Pennies campaign for The Leukemia & Lymphoma Society ended Friday, March 1st! Our school goal this year was to collect $15,000. We did it...one penny at a time AND one online donation at a time! We'll announce the final donation amount on Wednesday, March 6th. Classes who have collected the most win a pasta party catered by the Olive Garden!
Total so far...Over $15,000.00
Way to go MBFS!!!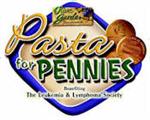 **************************************************************************************************************
RAYS CRAZY The 2019 Baseball season is almost here!! The Rays have put together a fantastic ticket offer for PInellas County Students, employees and their families for the Houston Astros vs Tampa Bay Rays game on Saturday, March 30, 2019 at 6:10 pm. This will be the third game of the new season!
Tickets will be offered for $17.00 (up to $60 value) in lower box, lower corners, outfield, press level and GTE financial party deck. Each school that reaches 150 or more tickets sold will receive a visit from Rays Mascot, Raymond and the Rays Street team to their campus during the fall of 2019.
Flyers will be coming home soon. Please check your child's back pack. Exact cash or check written out to Madeira Beach Fundamental are accepted. Show your Rays Crazy Spirit, and let's pack the house at the Trop!!
BOOK FAIR Our Spring Book Fair is happening the week of Monday March 25th thru Saturday March 30th. This Sign-up is for volunteers helping during the Monday 3/25 - Friday 3/29 school days. ***Sign-up for the Fish Fry on March 30th is in the mtg. area below.***
Please browse below and pick whatever times that works best for you. Volunteering at the Book Fair during the school day will not give you general membership meeting credit for the month of March.
You DO NOT have to be a Level II volunteer, but you must be a registered and activated volunteer. If you need help with activating or becoming a volunteer please contact Stacie Allen at allensta@pcsb.org.
Click the link below to sign up:
https://www.signupgenius.com/go/60b0449a8aa28a64-book1
Thanks for helping with the Book Fair!
CULVER'S NIGHT Spring Break is a great time to treat the family to yummy meal. March Spirit night falls during our Spring Break and Culver's has generously agreed to host a three-night event. Stop by anytime between 11:00am and 8:00pm on Monday March 11th, Tuesday, March 12th or Wednesday, March 13th and let them know you are supporting Madeira Beach Fundamental School. Culvers will donate 15% of our sales back to our school. Thank you for supporting our local business partner.
*************************************************************************************************************
Important to know....
School Vision: 100% student success
School Mission: Madeira Beach Fundamental will provide a rigorous student-centered learning environment to ensure 100% student success by working collaboratively with all faculty, staff, and community stakeholders.
**************************************************************************************************************
To accomplish this mission, Madeira Beach Fundamental has 7 Goals:
76% of our students scored at the proficient level or above as evidenced in the Spring, 2018 English Language Arts Florida Standards Assessment. We expect our performance level to be 80% of students achieving ELA proficiency by Spring 2019.
87% of our students scored at the proficient level or above as evidenced in the Spring, 2018 Mathematics Florida Standards Assessment. We expect our performance level to be 89% of students achieving Mathematics proficiency by Spring, 2019.
86% of our students scored at the proficient level or above as evidenced in SSA proficiency (level 3 and above). We expect our performance level to be 90% by May 2019.
90% of our students achieved at the proficient (Level 3 and above) as measured by the 2019 Spring EOC Civics Assessment.We expect our performance to increase from 90% to 93%, as measured by the 2019 Spring EOC Civics Assessment.
100% of students will be provided with opportunities for physical movement on a daily basis to maintain student engagement in content.
The percent of all students earning credit for acceleration coursework will increase from 81% to 85%, as measured by qualifying course credit scores and/or industry certifications earned as measured by the *Acceleration Rate.
100% of our students will be provided restorative practices (community circles) on a regular basis to increase community building opportunities and reduce the number and percent of discipline incidents for each student subgroup.
**************************************************************************************************************
2019-2020 8th grade National Junior Honor Society Interest

NJHS is a service organization for students who exemplify and demonstrate the following traits: service, leadership, character, and citizenship. Eligible eighth grade students will be evaluated by a faculty advisory council on the basis of these traits. To be eligible for membership consideration, students must be in eighth grade and have a 3.0 grade point average on a 4.0 scale beginning with grades active in sixth grade and meet the behavioral and character requirements. If, after a student has been selected, but before the formal induction, the student is involved in an incident which places his/her qualifications in question, induction will not take place until the faculty advisory council re-evaluates his/her standing.
Students must also be able to verify at least 20 hours of community service with documentation. Acceptable forms of documentation include a letter or the form available on the website with signed documentation of the service done and number of hours. Service hours may be completed at the same place and should be signed off by a non-family member. The hours may begin at the beginning of his/her seventh grade year and need to be completed by the first day of 8th grade.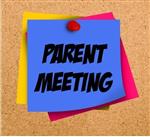 2018-19 General Membership Meeting Opportunities...

*** Earn March Credit by:
1. SAC/Parent University - Next mtg date - 3/5/19 @ 5:30pm

2. PTSA - Next mtg date: FISH FRY 3/30/19 @ 12:00 - 6:00pm (Membership cards in Media Center)
***EARN MARCH & MAY CREDIT***

****For SAC or PTSA meeting credit, you must arrive no more than 15 minutes from the start of the meeting opportunity you attend, and remain for the entirety of the meeting. Parking will be tight so arrive early, and available to you on our middle grades pe field. Please do not park on the car line itself. General membership meeting cards will be found in our media center for sign in.
3. Other Mtg. Credit opportunities:
Are you interested in earning meeting credit without attending a night time meeting? Our IAC needs you! Be a part of the IAC committee that meets on Tuesday and Thursday afternoons. You do not have to attend all meetings...serve when you can. Please email Mrs. Ivy (ivyd@pcsb.org) or Mrs. Crandall (crandallb@pcsb.org) to be added to the list of IAC volunteers. Serving on two IAC meetings equals one month's meeting credit.
You could receive General Membership Credit for lending a helping hand in the mornings and/or afternoons!! We could use your help in the mornings and afternoons with covering some of the gates or assisting in the parking lot on campus. If you are willing to help two mornings a month (or more if available) you will receive membership credit for the month of February. You would need to be on campus for about half an hour per shift. You do not need to be a Level II volunteer, but you MUST be a registered volunteer that has activated their FOCUS account for this school year. If you need help registering/activating your account, please contact our Family & Community Liaison, Stacie Allen at 727.547.7697. To sign up for one or multiple shifts, click on the link below:


Sign up to Volunteer at the Fish Fry!
Sign up to Volunteer Mornings/Afternoons