Dear MBFS Families,
This week we returned from Spring Break and are nearing the start of the final grading period. The final grading period will include FSA and EOC testing (in April and May), and the end of year activities. Testing takes place for all students grades 3-8. Testing calendars are currently being finalized (see below for the April testing dates/times; see Announcements on the right side of this page for full schedule). All testing will be held on school grounds (including all current virtual students). Planning is underway so that virtual students can be tested separately from our current face to face students to meet CDC safety guidelines. Once testing has concluded we will celebrate the end of the year with activities to recognize student achievements and grade level promotion. And while these may look different, they will be safe.
Let's be ready to bring energy, and sunshine for the last nine weeks of school. We are excited to be back.
Mr. Chris Ateek,
Principal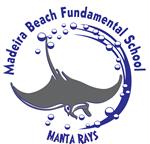 UPCOMING DATES:
3/31: End of 3rd Grading Period
4/1: No School
4/2: No School
4/5: Start of 4th Grading Period
4/6: SAC meeting, 530P (ZOOM LINK TBA)
4/20: Report Card Distribution
APRIL TESTING DATES
4/6: 6th- 8th grade FSA Writing test (Face to Face Students/1st period)
*4/7: 6th grade FSA Writing test (Virtual Students Only, 8A/ media center)
*4/8: 7th grade FSA Writing test (Virtual Students Only, 8A/ media center)
*4/9: 8th grade FSA Writing test (Virtual Students Only, 8A/ media center)
4/13: 5th grade Writing FSA (F2F and *Virtual)
4/14: 4th grade Writing FSA (F2F and *Virtual)
4/20: 3rd grade ELA/ Reading FSA (F2F and *Virtual)
4/21: 3rd grade ELA/ Reading FSA (F2F and *Virtual)
* All testing will be held on school grounds
This is an important message regarding the first day of school for 2021-2022 for current 6th graders
By law, incoming 7th grade students (2021-2022) will not be permitted to attend class on the first day of seventh grade without proof of the required immunizations or valid documented exemption. Students will need to have received one T-D-A-P booster and two chickenpox vaccines. Pinellas County Schools are required to enforce these immunization requirements and strongly encourage you to get this completed as soon as possible.
After your child has received these vaccines, please turn in a completed certificate of immunization or exemption to the school.
You can contact your child's healthcare provider to request these vaccines. If your child does not have a healthcare provider, immunizations are available at no cost at your local Department of Health location, no appointment is needed.
If you have any questions about these vaccine requirements, you are welcome to call the School Health Services department at 588-6320 for assistance.
We hope that all students are prepared for seventh grade! Thank you for your attention to this matter.

SAC MEMBERSHIP 2021-2022
If you are interested in serving on our School Advisory Committee in the 2021-22 school year, please submit your request in writing to the attention of Mr. Ateek, Principal by April 31, 2021
CARLINE REQUEST
Enrollment in our school is a privilege enjoyed by Madeira Beach Fundamental students and their families. Our students are expected to exhibit exemplary achievement and conduct while at school and outside of school within the community. We always appreciate exemplary conduct from our parent community as well, as the neighborhood and businesses which surround our school are an extension of us.
Part of being a good steward in our community is to respect the wishes of local businesses. They request that you do not direct your children to be dropped off or picked up from Walgreen's, the Publix Shopping Center and other businesses nearby businesses like MacDonald's, Chase Bank, Extra Space Storage, and the Fisherman's Ideal Supply house are included in this request.
This is a reminder message to families who have used local businesses as additional drop off or pick up locations. It is requested you not to use these properties as additional car loops. Our students just do not look out for motorists, increasing chances of an accident involving your child. Additionally, increased traffic at local businesses where our families block entrances or exits and use the businesses as a second or third car line discourages patronage from the community businesses and has prevented their staff from reporting to work from finding parking to work.
The school is in lock step with the businesses and does not advocate parking in private parking lots. Our car circle is available. We have found traffic to be lighter for those who arrive a little early in the morning (no earlier than 7:15 AM middle grades, and no earlier than 7:25 AM K5) and again in the afternoons for families who arrive a little later (no later than 2:25 PM K5, and no later than 2:45 PM middle grades). We all recognize the value of time and realize traffic can be tough. Thank you for understanding and working together with the school and the community at large.
NEW COVID-19 COMMUNICATION PROTOCOLS EFFECTIVE FEB. 21
As you may know, the district maintains a dashboard on our website that lists all positive cases in our schools at www.pcsb.org/covid19cases. That dashboard is updated each work day and is searchable by location and date.
Additionally, in an effort to keep everyone overly-informed, principals have been sending out schoolwide messages every time a positive case is confirmed in their school. In many cases this is leading to families receiving multiple calls and emails per week and is causing confusion and message fatigue. We recognize that sending too many messages reduces their effectiveness. We have been asked to simplify the process to ensure families only receive the most essential communications, so we will be updating our protocols moving forward.
As of February 21, we will do the following:
Notify by phone and email any student or staff member who is identified as a direct contact and must quarantine.
Update the district's COVID Public Dashboard every weekday at noon with cases confirmed the previous day.
Add a link to the district's COVID Dashboard (www.pcsb.org/covid19cases) to the homepage of every school's website.
Beginning February 21, if you do not receive a call, then your student has not been deemed a close contact of a positive case and should attend school normally. If at any time you would like additional information about the number of cases at your student's school, or the safety protocols being followed, we encourage you to submit a question on the Dashboard webpage or reach out to the school principal.
As always, we ask everyone to monitor themselves for any sign of illness. If we all do our part, we can continue to keep our school family healthy and safe.
COVID 19 UPDATE
Parent/ Student Wellness Expectations before arriving to school
We hope you and your families are safe and healthy. Life during the COVID-19 pandemic has been difficult for staff, parents and children alike. Prior to coming to school each morning, please conduct a daily MORNING CHECK-IN. If your child is presenting even one COVID symptom, please keep them home from school. If your child experiences any of the symptoms listed below while at school, school staff will notify you and ask that you pick up your child.
Each day parents should assess their child's health before bringing them to school. Students with any of the following symptoms should not come to school:
Temperature above 100.4/chills
Vomiting or gastrointestinal issues
Chronic cough/shortness of breath
Loss of taste or smell
In general, if your child is not well, they should stay home
Been in close contact (15 minutes or more at less than 6 ft) with someone diagnosed with Covid-19 in the past 14 days
If a student exhibits any of these symptoms while at school they will receive care in a space away from other students and staff. A separate clinic space will be utilized for everyday student care. Parents will be called to pick up their child immediately
Face Masks: Each student is required to wear a mask. Masks will be provided; however students may wear their own personal masks. Masks must cover their mouth and nose. Students must be masked before entering campus. Masks may not have any inappropriate words or visuals. Students will have mask breaks throughout the day and during lunch. Please send your child with their own mask on the first day. Each student will be given a set of five cloth masks during the first week. Students can wear their own if they are appropriate.
LEARNING OPTIONS SECOND SEMESTER
Parents may request a change from/to face to face learning and from/to MyPCS Online at any time. We will work to honor the change within five school days of receiving your request. Parents should be aware that changing Learning Options could result in a change of courses or schedule. Not all courses are offered in both Learning Options.
To submit your K5 request, please email:
Loraina Grace, school data management technician at gracel@pcsb.org
To submit your middle grades request, please email: Donna Porterfield, school data management technician at porterfieldd@pcsb.org
Please include your student's full name, grade level and the best contact number to reach you.
If you have additional K5 questions, please contact Assistant Principal Brooke Crandall at crandallb@pcsb.org, and/or middle grades questions please contact Assistant Principal Carolyn Altenore at altenorec@pcsb.org.
VISITORS
Currently, we are unable to have volunteers or family events on campus. Once guidelines are changed we will welcome all our families back on campus. If you are visiting campus, please have a face mask on.
**********************************************************************
MBFS Digital Learning Guidelines
PLEASE READ...click on links below: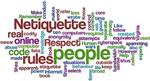 For MyPCS Information on Digital Learning...including Canvas parent training and tech help,
click on the link below: