Hello again MBFS,
We are shaken by the abhorrent acts recently in Parkland, Florida. As the high school students and staff return to their school, their struggle is our struggle. It really does hit close to home. We all have so many questions: Are these acts preventable? Are they reactions? Are they microcosms of our own society in general, (as these acts are also taking places)? Whatever the reason for these acts, we must continue to not only stress empathy, understanding of opinion and kindness to others, but as a school, or community in general be prepared the best way we can. This task is multi-layered, as we live in an open society and we don't want our freedoms to be compromised.

At school we are all vigilant about students and staff. Our teachers, and student services staff are trained to handle crisis responses. In fact our school community holds drills to prepare for emergencies all of the time. We will continue to do so. When any student or staff member needs additional support we can provide community referrals too. We will continue to take care of each other, and our students.
I am asking for your continued help too. I am humbled by the emails, telephone calls, and general conversations I have been part of. I know that you want to help. Lots of folks are suggesting the need for "enhanced security measures" like detectors at the entrance of every school, or police officers, retired veterans and other "enhanced security measures." These are some of the most recent ideas.

Let's wrap your arms around our school. If we arm our schools with people like you, you can help our children build a country where these acts of violence become nothing more than a dim and distant memory…not a seemingly everyday tragedy.
How can you help? Mentor a student, or work in a classroom. Contact our community involvement liaison Stacie Allen at 727.547.7697 to learn about that. Or volunteer here at school. We have opened up a number of jobs, and locations where we can use your extra eyes throughout the day. We could use your help in the mornings and afternoon with covering some of the gates on campus and help with the parking lot. If you are willing to help out for two mornings or afternoons a month, or longer if you can, you will receive membership credit for the month of March. You would need to be at school for about a half an hour each shift. You do not need to be a Level II volunteer but you must be a registered volunteer that has reactivated their focus account for this school year. If you need help with this please contact our Family & Community Liaison, Stacie Allen.

And finally, if your child uses social media, please use this as an opportunity to remind your child of appropriate social media use. Please monitor the information they are sharing with their peers. Social media tends to feed rumors. However please remember to "Say something, if you see something."
Sincerely,
Mr. Chris Ateek,
Principal
Important Announcements for May:



The Volunteer Appreciation Breakfast
The Volunteer Appreciation Breakfast is scheduled for Wednesday, May 16th from 8:00am - 10:00am. This event celebrates you and all you do to help make MBFS a great and amazing school. A sign-up Genius link is attached so you may RSVP. We cannot thank you enough for all the volunteer hours. You are truely a SUPERHERO!!
**************************************************************************************************************
Attention Graduating Seniors from class of '18
Did you attend Madeira Beach Fundamental? Do you know a graduating c/o '18 senior who attended MBFS? If so, we would love to have you (them) come back to Madeira Beach and walk with our graduating kindergarten class on Tuesday, May 22nd, 2018 at 7:15am. A breakfast will be provided for you.
If you are able to participate, please RSVP by using the sign-up link below:
http://www.signupgenius.com/go/60b0449a8aa28a64-madeira
OR
contact Stacie Allen, Family & Community Liaison at 727.547.7697 or allensta@pcsb.org by Thursday, May 17th.

Wear your cap and gown and walk with the 2018 graduating class of kindergartens in our campus parade starting at 8:30am.
**************************************************************************************************************
Rays/ Dinner/ Limo
Our PTSA is sponsoring Principals Rays Night Saturday, May 5 as the Rays take on the Toronto Blue Jays! This will involve a drawing for students to win a chance to eat dinner out at the Texas Road House, and then ride in a limo to the Trop to watch the Rays vs Jays game on Saturday, May 5 with me. Each ticket for the drawing is just $5.00. You may send in your cash or checks (made out to MBFS PTSA) in an envelope with your students name, grade and how many tickets for the drawing you would like to purchase. Wednesday, May 2 is the deadline to enter the drawing!
**************************************************************************************************************
8th Grade Social
The big night for our 8th grade students is coming! Ticket sales to our upcoming 8th grade social, "Moonlight Masquerade" are happening now. The dance will take place on Friday, May 18 from 6-9pm at Nova 535 in St. Petersburg. Ticket sales have begun and will run through May 5th. Ticket price is $25 and tickets can be purchased through the middle grades front office. Parents/Guardians must be present at time of ticket purchase and a permission form must be completed to attend.
**************************************************************************************************************
2018-2019 8th grade National Junior Honor Society Interest

NJHS is a service organization for students who exemplify and demonstrate the following traits: service, leadership, character, and citizenship. Eligible eighth grade students will be evaluated by a faculty advisory council on the basis of these traits. To be eligible for membership consideration, students must be in eighth grade and have a 3.0 grade point average on a 4.0 scale beginning with grades active in sixth grade and meet the behavioral and character requirements. If, after a student has been selected, but before the formal induction, the student is involved in an incident which places his/her qualifications in question, induction will not take place until the faculty advisory council re-evaluates his/her standing.
Students must also be able to verify at least 20 hours of community service with documentation. Acceptable forms of documentation include a letter or the form available on the website with signed documentation of the service done and number of hours. Service hours may be completed at the same place and should be signed off by a non-family member. The hours may begin at the beginning of his/her seventh grade year and need to be completed by the first day of 8th grade.
**************************************************************************************************************
Summer Bridge
Summer is almost here and Pinellas County Schools is excited to share that we will once again run a very powerful selection of Summer Bridge programs. Summer Bridge is an extended learning opportunity designed to ensure students do not lose the valuable progress they have made in their academic classes during the school year. The program is designed to help students build the skills and content knowledge necessary to pass assessments required by the State of Florida.
Some of our students received an invitation to Summer Bridge today because their student would benefit from attending the Summer Bridge program. However the Summer Bridge Program is available to all students who are interested. For more information check out the Summer Bridge website at www.pcsb.org/summerbridge.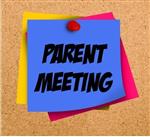 May General Membership Meeting Opportunities...thank you!

1. SAC/Parent University May 1st, 5:30pm
A set of exciting break-out sessions will be held, including our Elementary Jump up Night. Jump Up is an opportunity for current kindergarten to 4th grade families you to learn about the next grade up. See the Break-out session locator form in the emailed version of tonight's message to see Jump Up room locations. There will be two sessions so that families with siblings can attend. The sessions are at 5:30 P and again at 6P. sac breakout session-May-Jump up.docx
2. PTSA, May 7th, 5:30pm (only one meeting)
****For SAC or PTSA meeting credit, you must arrive no more than 15 minutes from the start of the meeting opportunity you attend, and remain for the entirety of the meeting. Parking will be tight so arrive early, and available to you on our middle grades pe field. Please do not park on the car line itself. General membership meeting cards will be found in our media center for sign in.
3. Other Mtg. Credit opportunities:
Are you interested in earning meeting credit without attending a night time meeting? Our IAC needs you! Be a part of the IAC committee that meets on Tuesday and Thursday afternoons. You do not have to attend all meetings...serve when you can. Please email Mrs. Ivy (ivyd@pcsb.org) or Mrs. Crandall (crandallb@pcsb.org) to be added to the list of IAC volunteers. Serving on two IAC meetings equals one month's meeting credit.
You could receive General Membership Credit for lending a helping hand in the mornings and/or afternoons!! We could use your help in the mornings and afternoons with covering some of the gates or assisting in the parking lot on campus. If you are willing to help two mornings a month (or more if available) you will receive membership credit for the month of February. You would need to be on campus for about half an hour per shift. You do not need to be a Level II volunteer, but you MUST be a registered volunteer that has activated their FOCUS account for this school year. If you need help registering/activating your account, please contact our Family & Community Liaison, Stacie Allenat 727.547.7697. To sign up for one or multiple shifts, click on the link below:


www.SignUpGenius.com/go/60B0449A8AA28A64-maymembership1